Best Email Tracking Software
What's mean Email Tracking Software?
Email tracking is an essential tool for measuring the impact of your communications with customers and subscribers. It helps you know whether your emails are delivering results.
With email tracking software, you can see exactly how customers interact with your emails, allowing you to fine-tune your communications to drive more traffic and improve sales and conversions
In this aticle, we will talk about the Best Email Tracking Software.
1 – Salesloft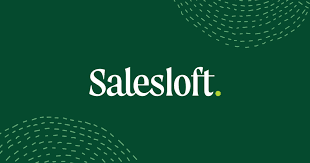 salesloft is a sales engagement platform, that built to optimize sales – they are a critical technology. salesloft earned the highest possible score in 26 of 30 critiria, more than any other sales engagement provider evaluated and is top ranked in the current offering and strategy categories.
The most essential points for salesloft:
One Integrated Platform Salesloft is the most complete platform from first contact to close for everyone on the revenue team.
Superior AI Salesloft uses AI to drive action for every rep, directly in the workflow.
Unmatched Data With all engagement and deal data in one place.
Flexible and Scalable With 150+ sales tech partners and integrations with the top CRMs.
2- Outreach
Outreach helps revenue organizations automate sales engagement and act on revenue intelligence to improve their efficiency, predictability, and growth. It divides into:
Outreach Engage is the industry-leading sales engagement solution for sales and business development reps. With simplified, automated prospecting workflows and winning sales playbooks, reps can build more pipeline and optimize for success.
Outreach Guide is the revenue intelligence solution that coaches reps live in meetings with AI-generated insights — and gives both reps and managers true visibility into the progress of their deals. Together, teams can make the best decisions to advance their deals across every moment of the sales cycle.
Outreach Commit is the revenue operations solution that brings science to the art of sales forecasting. With automated, transparent pipeline analytics and forecast modeling, revenue leaders can proactively fix deal risks and prioritize actions that push the forecast even higher.
3- Mixmax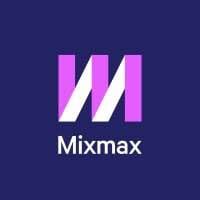 Mixmax is a sales engagement platform that helps sales and customer success teams accelerate revenue at every stage of the customer journey.
It enables its customers to track emails accurately, set up meetings in an instant, save time with email templates, schedule email sequences, eliminate data entry, and automate their busywork.
4- Monday.com
Monday.com is a customizable web and mobile work management platform, designed to help teams and organizations with operational efficiency by tracking projects and workflows, visualizing data, and team collaboration. It includes automation capabilities and supports integrations with other work apps. one of product Monday.com is Monday sales CRM :
Gain visibility into your sales pipeline to boost productivity. Flexible and intuitive.
Customizable to fit your sales cycle Easily tailor your CRM software to work for you, without any development help. Edit deal stages, add as many columns as you'd like, manage multiple pipelines at once, and more.
Centralize client communication Communicate efficiently with your contacts by integrating your email. Automatically log sent emails, keep track of interactions, and use personalized email templates to save you time.
Save valuable time by automating sales processes Close more deals by automating repetitive work. Automatically assign leads to reps, set reminders for upcoming activities, get notified when a lead opens an email, and more.
Get the full picture. From every single deal to the entire overview.
Get an instant overview of each deal With a single click, quickly access all the information you need to close deals. View contact details, understand deal progress, and what needs to be done next.
Increase visibility with customizable dashboards Easily build dashboards in real time with no development help. Gain insights into where deals stand, expected revenue, your team's performance, and more.
5- Freshworks
Freshworks makes it fast and easy for businesses to delight their customers and employees. they do this by taking a fresh approach to building and delivering software-as-a-service that's affordable, quick to implement, and designed for the end-user. Unlike legacy software, Freshworks builds tech that works for everyone, making it easy for IT, customer service, sales, marketers and HR to do their job and delight their customers.
in Freshworks, you will find Sales CRM:
Close deals faster with a 360° view of your customers : Get a complete view of your customer's interactions to deliver personalized experiences. Leverage data to drive revenue.
Improve seller effectiveness by streamlining your sales process Have conversations with context, automate time-consuming tasks, and spend valuable time selling and not on mundane legwork.
Reduce IT complexity & cost with a comprehensive solution: Keep teams happy with a solution that is easy to implement, and easier to use. Increase adoption, reduce costs, and boost morale.
6- GMass
GMass could send mail merge in Gmail with google Sheets. GMass's features are:
Break Gmail's Limits: use GMass's proprietary tech for sends larger than Gmail allows
Talk to google sheets: read merge fields and auto send emails to new rows.
Campaign analytic: sharable reports on opens, clicks, replies and more.
Personnalization: personalize at scale with mail merges and conditional logic.
automatic follow-up Emails: the best way to boost response rates: auto follow-up sequences.
Schedule mass emails and mail merges: schedule a mail merge for the future or set it to repeat.
Segmented campaings : send new emails to a segment of a prior campaign.
Unsubscribe management: bounce detection to provent future sends to bad adresses.
Email list builder: create new, targeted lists by searching your Gmail account.
AB Testing: test variations in campaigns and auto-deploythe winner.
SMTP Integration: use a third-party SMTP to blow past Gmail's sending limits.
Transactional emails: send better confirmation emails and more through your Gmail.
Email Verification: test every adress pre-send to avoid unwanted bounces.
Templates: send emails become future templates for you and your team.
API: connect apps to GMass with our REST API, webhooks or Zapier.
Maximum Deliverability: use GMass's suite of tools to wind up in the inbox, not spam.
7-Yesware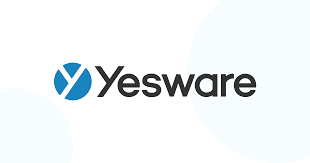 Yesware develops and distributes sales and communications software. The Company's software enables sales people to track emails, create custom templates, prospect, and communicate with customers using email or mobile instant messaging. Yesware also synchronizes with other systems and provides sales analytics, activity reporting, and team management solutions.
8- Insidesales
Isidesales is operator of an enterprise sales engagement platform intended to accelerate revenue by improving the productivity, visibility and effectiveness of sales teams. The company's cloud-based platform integrates with CRM platforms and automatically captures shareable data insights on all buyer interactions on the platform and delivers them directly to representatives within their workflows, enabling clients to focus efforts on the right accounts, contacts and opportunities, prioritize daily sales activities and optimize engagement across the funnel and helps B2B sellers ensure potential buyers are engaged at exactly the right time, and one of the product Insidesales is Playbooks.
PLAYBOOKS™ by InsideSales helps sales team get more of the right work done, no matter if they are remote or in the office. Playbooks manages lead follow-up and prospecting cadences, automates administrative tasks, and uses data to predict who, when, and how to engage buyers for the best outcome. Also gives the tools to build a consistent revenue machine. Rely on buyer intelligence data to guide reps to focus on contacts and activities that are most likely to yield revenue.
9- close
Close is the best CRM for small business leaders who need to increase revenue. If you're a tech-enabled team who needs to scale without overpaying for enterprise sales software, you've found the right sales tool. Close's products are:
For sales reps:
Double call volume and velocity,
Get the email platform built specifically for sales sequences, templates, and follow ups.
Increase reach rates with one click sms.
The best native Zoom CRM integration. video selling is here for the long-haul.
For sales leaders:
Close more deals with actionable insights
Coach your reps to more revenue with built-in call coaching.
Faster, smarter scaling with the customizable CRM
Keep your tech stack in-sync with our CRM integrations.
10-Nimble
Nimble delivers Contact Management, Sales and Marketing automation, people and company business intelligence, social listening and engagement and mobile/browser apps. There are many features but we will focus on Relationship Management :
Unified Message Inbox: Combine multiple emil accounts ith your Twitter account for a unified inbox. connect your accounts and Nimble will automatically match conversations to your contacts.
Cotact Management: Manage contacts and leads with our intellegent search and segmentation. Organize contacts by tags, segments, last contacted, and send targeted outreach.
Calendar Sync: Unify your team's calendar for a 360 view of communication histories and events.
Contact Records : Log activities, view contact and company information, scan social signals, send trackable email templates, apply tags, and more.
Custom Fields: Customize contact data to best suit your needs.
Saved Search Segments: Segment your contacts into actionable, targeted lists for smarter outreach.
Storage: Store file attachments, contacts and email conversations in Nimble.
In Conclusion
Every one who communicates with customers via email needs proven tools and strategies to enhance their workflow, also need a full features, that why choosing the best email tracking software is important.