10 Best Freight Brokers for Owner Operators
A freight broker for owner operators is a company or intermediary that connects owner operators (independent truck drivers who own and operate their own trucks) with shippers who need their goods transported. Freight brokers act as intermediaries, facilitating the negotiation and arrangement of freight transportation contracts between owner operators and shippers. Freight brokers for owner operators play a crucial role in helping independent truck drivers find consistent freight opportunities, access a wide range of loads, and simplify the logistics and administrative aspects of their business. They can help owner operators maximize their revenue potential by efficiently utilizing their trucking capacity and connecting them with reputable shippers.

What is the Best Freight Broker for Owner Operators?
1.Gptransco
GP Transco is a transportation and logistics company specialized in providing trucking services across various industries, including dry van, refrigerated, and flatbed freight. it provides competitive compensation packages, modern equipment, and comprehensive support to their drivers, aiming to create a positive work environment.
2.worldwide express wwex
Worldwide Express is a global logistics and shipping company that provides a range of shipping solutions to businesses. it is a top-rated third-party logistics company, helping more than 92,000 small to medium-sized businesses ship smarter.
3.Echo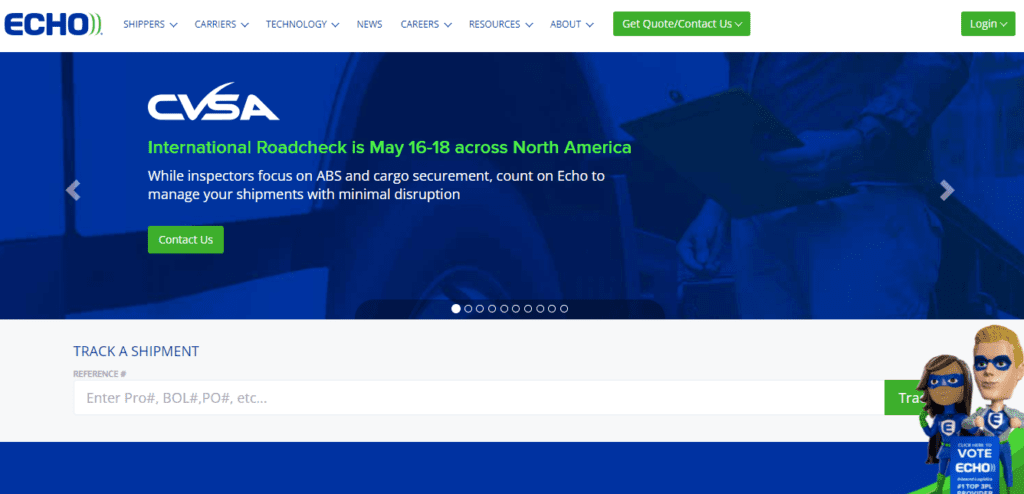 Echo began in 2005 with one objective—to simplify transportation management. From coast to coast, dock to dock, and across all major transportation modes, Echo Global Logistics connects businesses that need to ship their products with carriers who transport goods quickly, securely and cost-effectively.
4.Trinity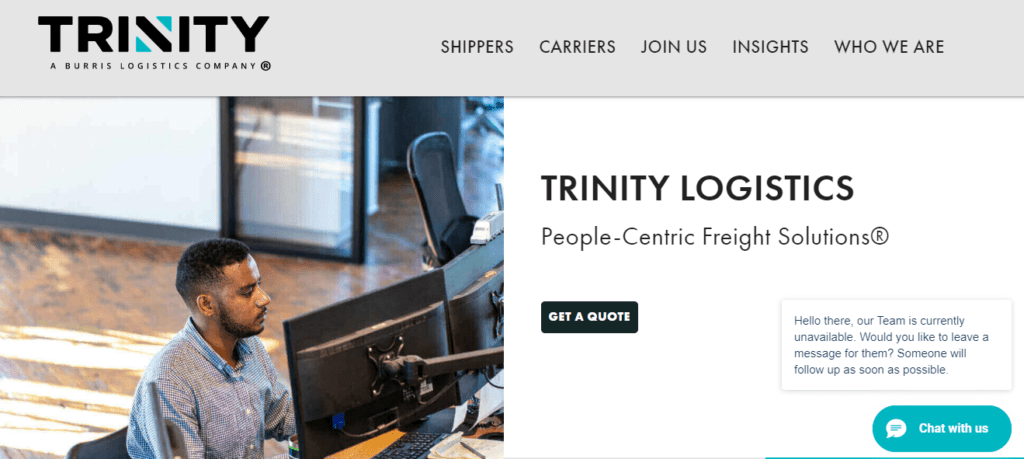 Trinity Logistics is a Burris Logistics Company, offering People-Centric Freight Solutions. its mission is to deliver creative logistics solutions through a dynamic mix of human ingenuity and innovative technology, enriching the lives of those it serves. its purpose is to improve people's lives by constantly striving to be its best.
5.Coyote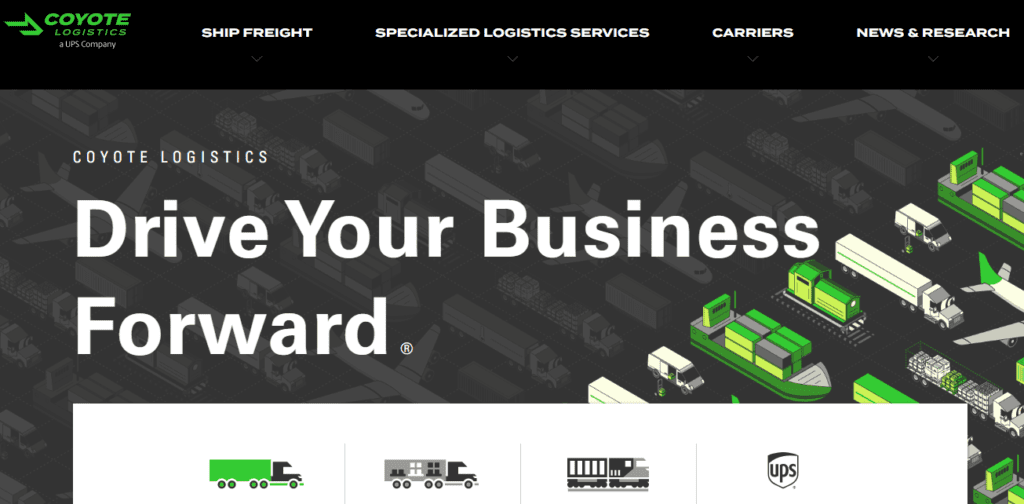 Coyote Logistics offers a wide range of transportation and logistics services. They specialize in full truckload (FTL), less-than-truckload (LTL), intermodal, and cross-border shipping solutions. Coyote serves various industries, including retail, food and beverage, manufacturing, and more.Their team of logistics experts offers supply chain consulting, optimization, and continuous improvement strategies. They work closely with their customers to optimize shipping lanes, improve efficiency, and reduce costs.
6.Global Tranz
GlobalTranz provides shippers of all sizes with fast and reliable transportation services across all major modes of freight. Reliable capacity, expert support, and technology-driven agility are some of the ways our customers benefit from partnering with GlobalTranz. its transportation network includes over 75+ best-in-class LTL carriers and over 85,000 active truckload carriers. GlobalTranz can grow with your business' changing logistics needs to achieve a competitive edge in today's rapidly evolving supply chain environment.
7.XPO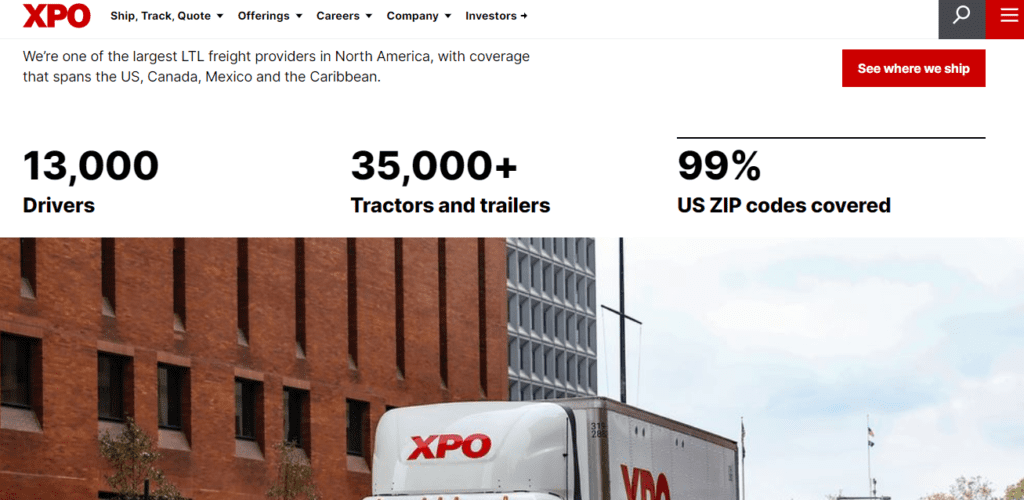 XPO offers comprehensive logistics services, including freight brokerage, transportation management, last-mile delivery, supply chain optimization, e-commerce fulfillment, and contract logistics. They specialize in various modes of transportation, including truckload, less-than-truckload, intermodal, drayage, and expedited shipping.
8. PLS
PLS Logistics Services (PLS) is a third-party logistics (3PL) provider that offers a range of transportation management and supply chain solutions.PLS offers a proprietary transportation management system (TMS) called PLS PRO, which provides real-time visibility, shipment tracking, reporting, and analytics.
9.Corner Stone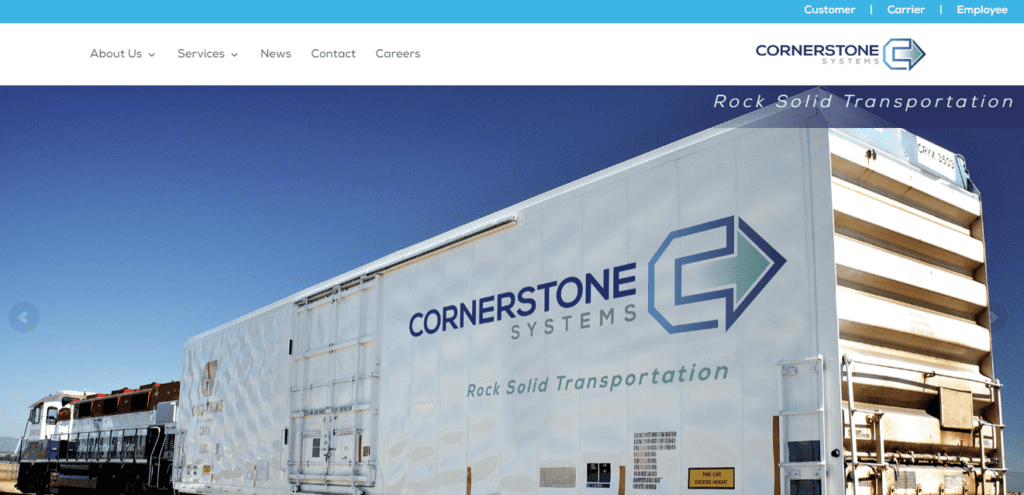 Cornerstone is a Highly respected, Licensed, and bonded transportation company. its goal is to turn your transportation and logistic obstacles, into opportunities for growth and customer satisfaction.
10.Radiant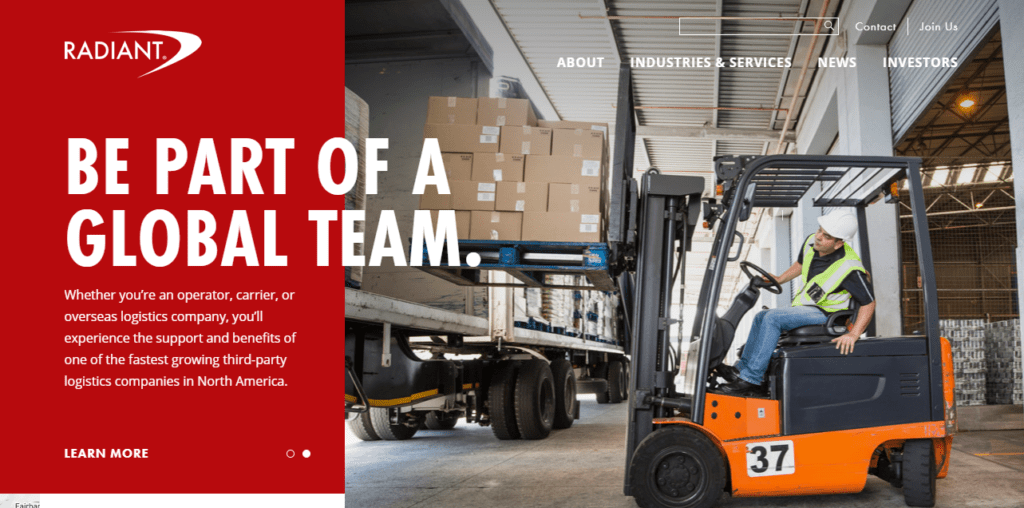 Radiant Logistics, Inc. (NYSE American: RLGT) is a publicly traded, non-asset-based global transportation and supply chain management company. Through organic growth and the strategic acquisition of best-of-breed shipping and logistics providers, Radiant has developed into a global network trusted and depended on by both our customers and partners
Conclusion
In conclusion, when it comes to finding the best freight brokers for owner operators, it is essential to consider several key factors and understanding what you need for your buisness is one of those factors , also the best freight brokers prioritize transparency and trust, ensuring fair and timely payment practices, providing accurate documentation, and offering comprehensive support throughout the transportation process. They go the extra mile to understand owner operators' preferences, constraints, and goals, tailoring their services to meet individual needs. and that was it for today article we hope that the softwares mentioned above will be helpful for your buisnesse and see you in the next article !