10 Best auto dialer software
An automatic dialer is a software that automatically dials numbers from calling lists and thus saves outbound call center agents from having to dial those numbers manually. In today's digitized environment it becomes necessary to find the right auto dialer solution for your business needs.

Here's a list of the Top Auto Dialer Software:
1.TALKDESK :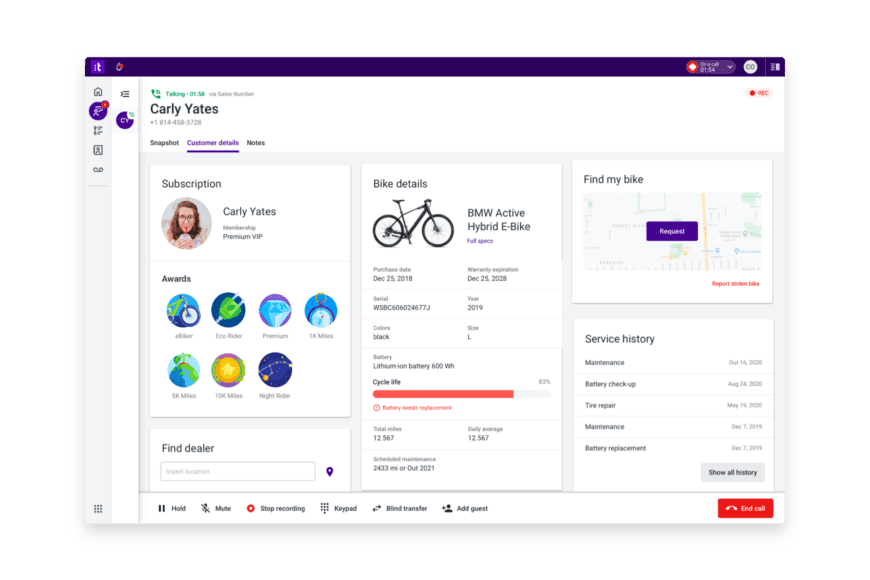 Talkdesk is a global cloud contact center leader for customer-obsessed, Talkdesk automation-first solutions leverage artificial intelligence (AI) to optimize your most critical customer service processes. Through a purpose-built platform, Talkdesk helps you deliver a holistic customer experience journey that is unified and seamless.
Talkdesk's auto dialer can be integrated with other popular CRM solutions, including Salesforce, SugarCRM, and Zoho. This way you can have all your customer information in one place and easily transfer calls between agents as needed.
2. GENESYS :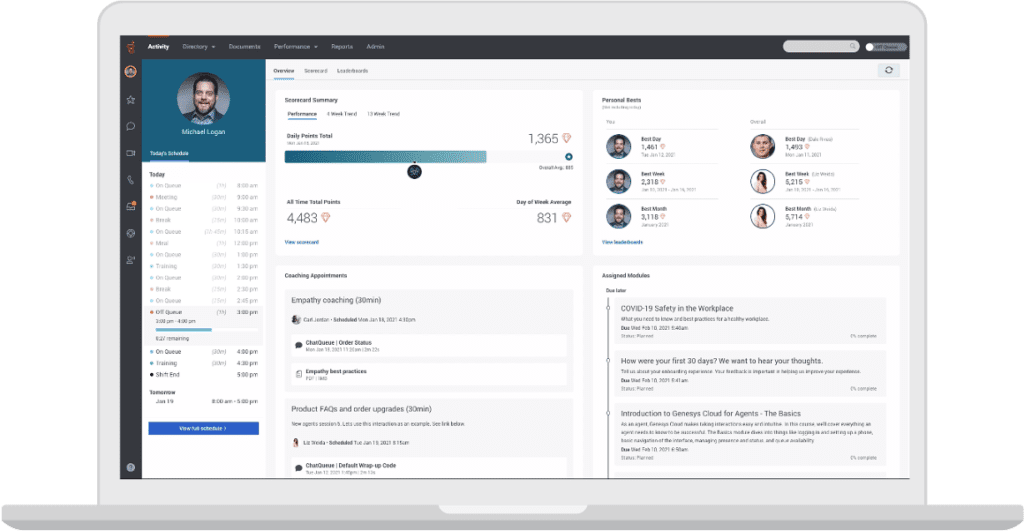 GENESYS one of the Best auto dialer software, GENESYS is the ideal cloud-based contact center software to easily deliver an exceptional customer experience, from call center fundamentals to the latest customer experience innovations. With Genesys contact center software, you get the best and broadest customer and employee experience features.
Genesys Cloud CX helps you Unify the customer experience across phone, email, chat, text, and social media.
GENESYS software has been used by companies in various industries including retail, banking, insurance and telecommunications to automate the dialing process and collect data from potential customers. The software can be integrated with CRM systems to create customer contact lists and route calls to agents.
3. NICE :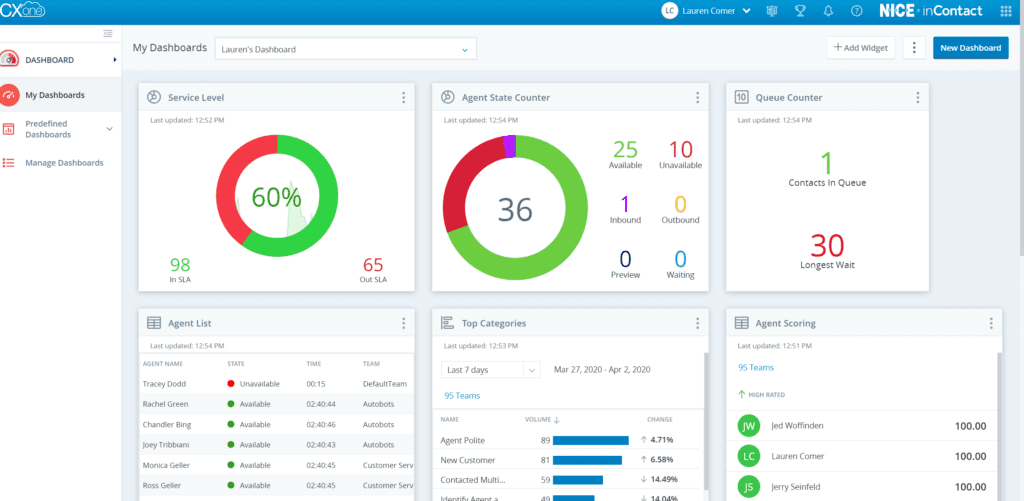 Nice is one of the largest providers of cloud contact center solutions, it has the world's #1 cloud customer experience platform.Their #CXone cloud platform enables contact centers to seamlessly orchestrate a customer's entire digital experience
It combines omnichannel routing, analytics, workforce optimization, automation and artificial intelligence on an open cloud platform. NICE robotic process automation and AI contact center solutions simplify service delivery to resolve customer issues faster and reduce costs.
Nice is one of the Top Free Auto Dialer Software, offering you the possibility to try #CXone in your call center for free for 60 days.
4. FIVE9 :
Five9 is Best auto dialer software, it is a leading provider of cloud contact center software. They transform contact centers into customer engagement centers of excellence and gain insight into the costs and complexities involved in running a contact center
The software has a number of features which include call queuing, interactive voice response, and IVR programming. It also provides end-to-end solutions with digital engagement, analytics, workforce optimization, AI and automation to increase agent productivity and deliver tangible business results.
5. PHONE BURNER :
Phoneburner is a software that increases outbound sales productivity and performance with a highly customizable intuitive modern user interface, its cloud-based platform combines power dialing with contact management, email tracking, intelligent lead assignment and reporting to drive Significant growth in sales.
With Phoneburner, you can:
Dial from local area code.
Get a dedicated inbound number.
Forward calls to any number.
Use any phone or our softphone.
6. ALOWARE: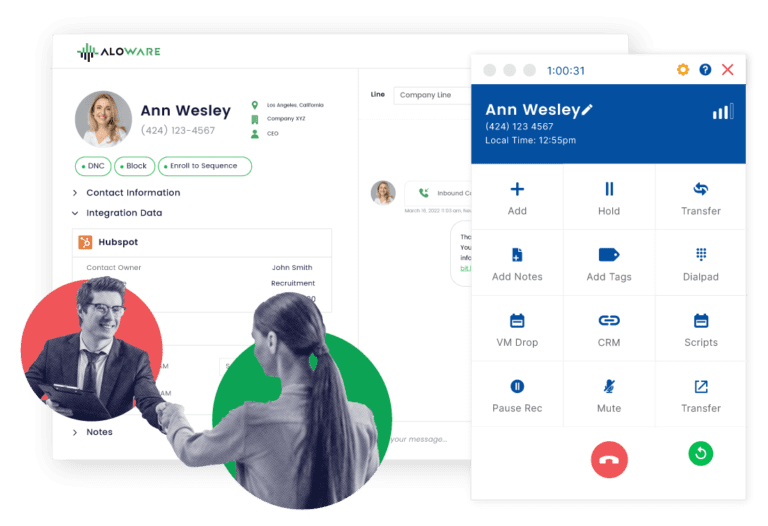 Aloware is the cloud based contact center solution for global sales and support teams. Their turnkey all-in-one software enables your business to connect with customers the way they love: through mobile, text and social messengers.Through integrations with your favorite CRM and help desk applications, Aloware makes communicating with your customers faster, easier, and more enjoyable.
Best of all, Aloware comes with unlimited incoming minutes and text message.
7. Justcall :
JustCall ranked #1 in Ease Of Use in Contact Center Software for Small and Medium Businesses, it's a cheap auto dialer compared to the others .
JustCall is a cloud-based phone and text solution for businesses to make & receive phone calls and send SMS from a computer, web browser, or desktop , it is focused on data security and privacy protection.
It runs SMS and calling campaigns to activate and nurture leads, drops voicemails with a click and measures the performance of your campaigns and agents by using a comprehensive analytics dashboard and reporting options.
8. DIALPAD :
DIALPAD is the only truly unified business communications platform for global teams, an AI-driven cloud communications platform that turns conversations into opportunities, helping teams make smart calls.
The communications and contact center provider offers native real-time transcription, automated note-taking, real-time sentiment and speech analytics in the marketplace.
It also offers a variety of products that address the full spectrum of modern enterprise communications through a suite of system software that provides voice, video, group messaging, SMS, MMS, conferencing, screen sharing and document sharing services, enabling employees to securely connect from anywhere, on any device Communicate and collaborate on a single platform.
9. ORUM :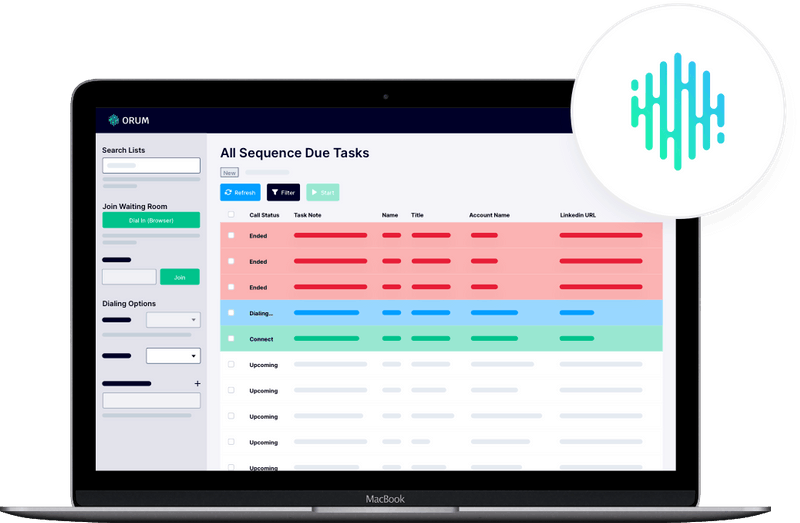 Orum is an artificial intelligence sales platform that allows users to dial multiple numbers at the same time and identify people when answering. Orum uses AI to identify voicemails, filter out bad numbers, and browse phone directories to quickly get your reps into real-time conversations.
You can use this free auto dialer software by trying their free Orum trial.
With Orum, you can:
Connect to Salesforce, Salesloft or Outreach.
Automatically detect invalid numbers, browse the phone tree and leave a voicemail.
Complete contact details, notes and event information at your fingertips.
10. CALLTOOLS :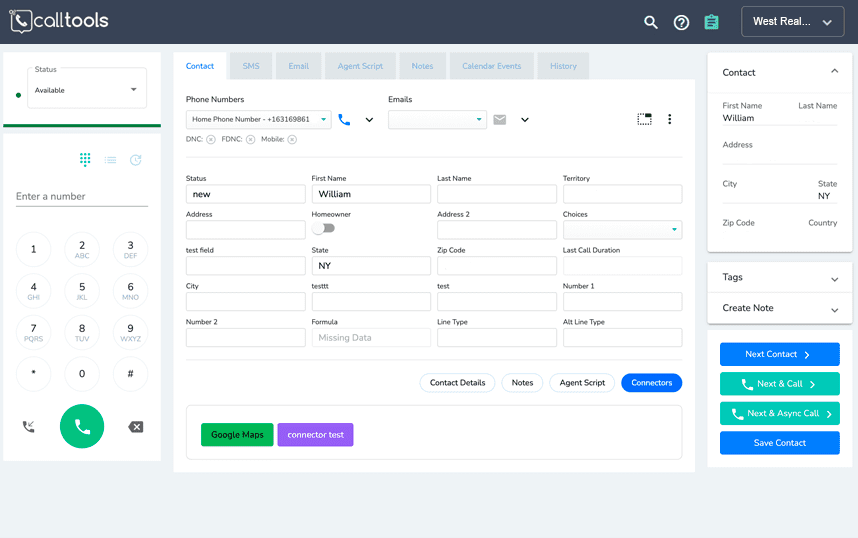 CallTools is a cloud-based contact center solution designed to increase contact rates and accelerate sales.
It helps you reduce the likelihood of blocked calls with blocking rules designed to automatically reduce disruptive calling behavior, and protects your reputation with caller ID verification so you can quickly replace erroneous caller IDs.
Conclusion
If your business is growing, adding an auto dialer software for call center will help it grow faster. Finding the best autodialer for your business is critical to increase your team's productivity and putt your business on the path to greater success. Whether in the call center or the marketing industry, your business is sure to succeed with a reliable contact center.
Overall, I see Five9 as a leader in cloud communications. It is one of the most well-known autodial software solutions, also known by offering a great customer experiences and serving over 2,000 companies for about 20 years.