10 Best Buyer Intent Data Providers
Intent data consists of aggregated behavioral signals that allow companies to identify buyers throughout the buying cycle. Intent data is essentially any information that indicates that a potential customer is in their buying cycle and ready to buy your solution.

For B2B intent data, factors such as the websites buyers are visiting, the products or services they are researching, and the level of purchase intent they have expressed may be considered.
in this article we will see the best Buyer Intent Data Providers :
1. ZOOMINFO SALES OS
Use ZoomInfo Sales OS maximize sales productivity, accelerate pipelines and realize revenue potential you never imagined by automating manual processes based on relevant external and internal activities. Generate and analyze interactions across communication channels, including your sales pitches, email and phone contacts, and company website.
With ZoomInfo Sales OS you can get :
Access a network of over 300,000 publisher domains.
Real-time B2B intent data helps you identify key decision makers.
Automate workflows to make your sales process smarter.
Gain insight into potential customers interested in topics related to your streaming intent solutions.
A B2B database that provides over 300 intent data attributes for CRM processing.
Finally, let your team know about potential opportunities.
In addition to this intelligence, zoominfo sales OS also provides other tools such as conversation intelligence "Chorus", sales engagement "Engage" , and data orchestration "RingLead" to help you engage with prospects and customers.
2. Priority engine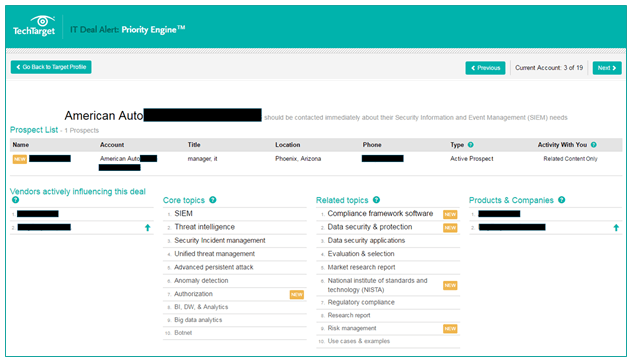 With Priority engine, you have the ability to increase your sales and marketing success by directly reaching real active buyers on your Marketplace account. Using this tool, you can see the exact topics your hottest prospects are researching in person, the technologies they're considering, and the vendors they're rating to encourage a more personalized and productive outreach. With thousands of responsive, GDPR-compliant leads, you can fill your nurturing flow and sales cadence with thousands of responsive talent.
This software:
Automatically prioritize and rank the hottest customers and most active prospects in your niche based on recent and relevant search behavior.
Instantly reach customers who need your solutions by targeting actual buying teams with content and advertising tailored to their unique interests and behaviors.
Add thousands of active leads to drive traffic and sales cadence.
Generate high-quality leads that are more likely to be converted into opportunities.
Access Prospect-Level intent insights and icebreakers in-tool and directly within Salesforce to have more meaningful conversations that become deals.
3. LEADFEEDER
Leadfeeder one of the Best Buyer Intent Data Providers, is a sales and marketing tool for high-performing teams that increases your sales intelligence by integrating your sales and marketing data.
But what does the software offer?
Identify website visitors:Turn anonymous traffic into real business names and reveal the exact behavior of companies visiting your website.
Qualify High Potential Leads: Remove all ISP traffic so you only have real business and create behavioral and demographic filters to segment your highest potential leads.
Connect with decision makers: Search a robust global database for decision makers and filter contacts by function, seniority or location.
Sync with your CRM: Automatically sync visit data with your CRM and create meaningful reports using website visitor and CRM data.
Leadfeeder includes many useful features, such as powerful Contact Insights, to help you start conversations easily, automatic lead scoring so you know where to focus your attention next, Instant Lead Gen giving you a constant stream of opportunities to pursue as soon as they come in, Personal email alerts, Automation to your CRM, Free users and more.
4. QUALIFIED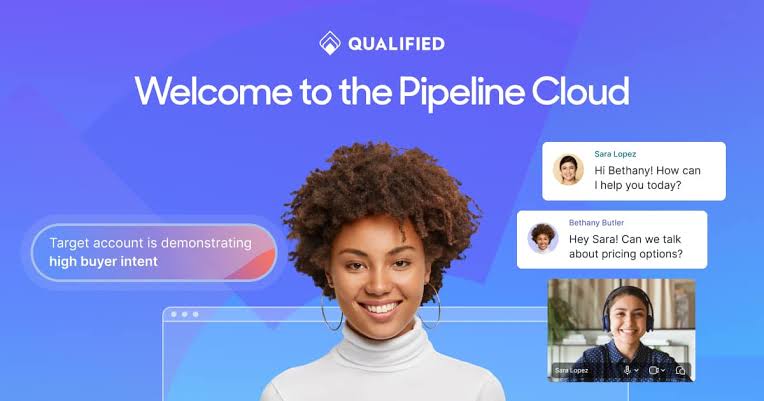 Quilifed helps you meet VIP buyers directly on your website, converting more leads into the funnel. With qualified conversations, your website conversion rate will skyrocket. Qualified is powered by the Xforce platform and built specifically for Sales Cloud customers to generate pipelines faster. Qualified, powered by Salesforce, the site connects to Salesforce data to identify account-based buyer intent and enable real-time sales calls.

Additionally, with qualified you can :
Automatically categorize visitors into categories such as high purchase intent, outbound sequence, or paid advertising campaign.
Automatically redirect visitors to their designated representative once they land on your website.
Request immediate action through notifications through channels such as Slack, Microsoft Teams, Qualified Mobile, or email.
Empower your sales reps with rich contact and company data by connecting your tech stack like Salesforce CRM, marketing automation, advertising platforms, sales engagement, and data-enrichment applications.
See exactly how visitors are interacting with your site. quickly turn a website visit into a live sales conversation.
Automatically capture inbound leads.
5. LEAD FORENSICS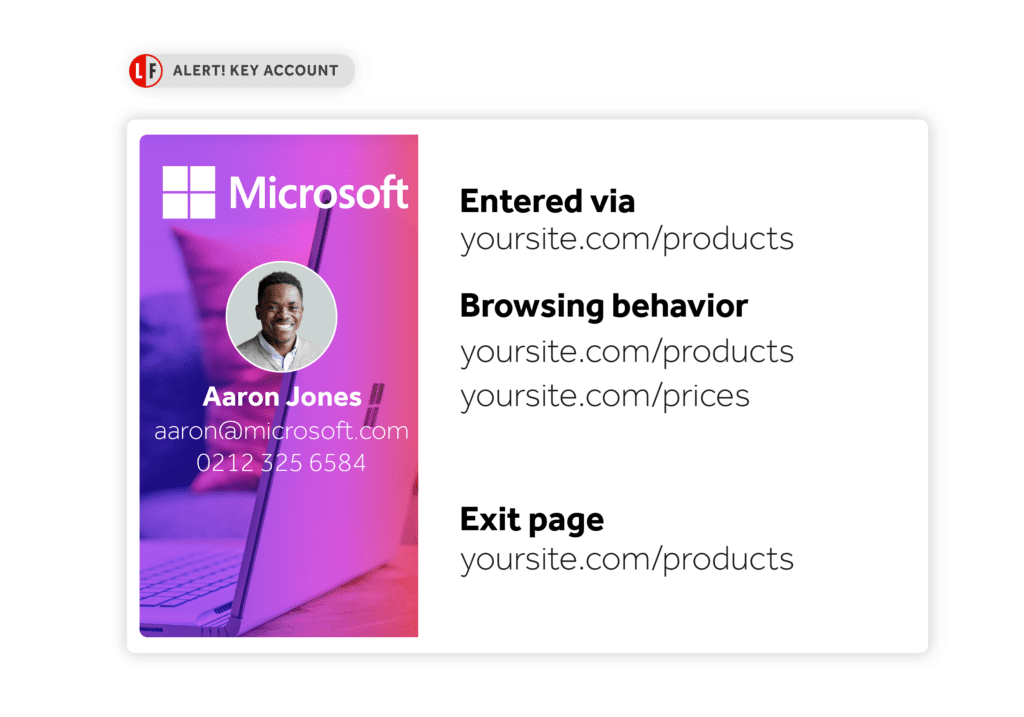 LEAD FORENSICS is a must-have software in B2B marketing that enables you to capture more of the demand you create, giving you a better ROI and increasing your business revenue. Using this tool, you can enrich your marketing automation campaigns with targeted first-party data to transform and improve your marketing results. Power your B2B marketing campaigns with engaging market prospects and see results you've never seen before.Lead Forensics not only gives you insight into who filled out the form, but also other visitors who didn't fill out the form (98%).
Plus, you'll learn everything you need to know to create engaging, personalized marketing campaigns.Lead Forensics recognizes when your ABM target accounts visit your website and automatically forwards the relevant information to your CRM or MA system. You can have daily, weekly or monthly reports delivered directly to your inbox letting you know how much traction you're getting from these key audiences.
By using this software you can get advanced insight that helps you to attribute results to your marketing activities better, and enables you to optimize more than ever before.
Your marketing teams can also benefit from real-time alerts, so that you know immediately when once of your high value target prospects visits your website. There'll never be a better moment to put in a perfectly timed call.
6. BOMBORA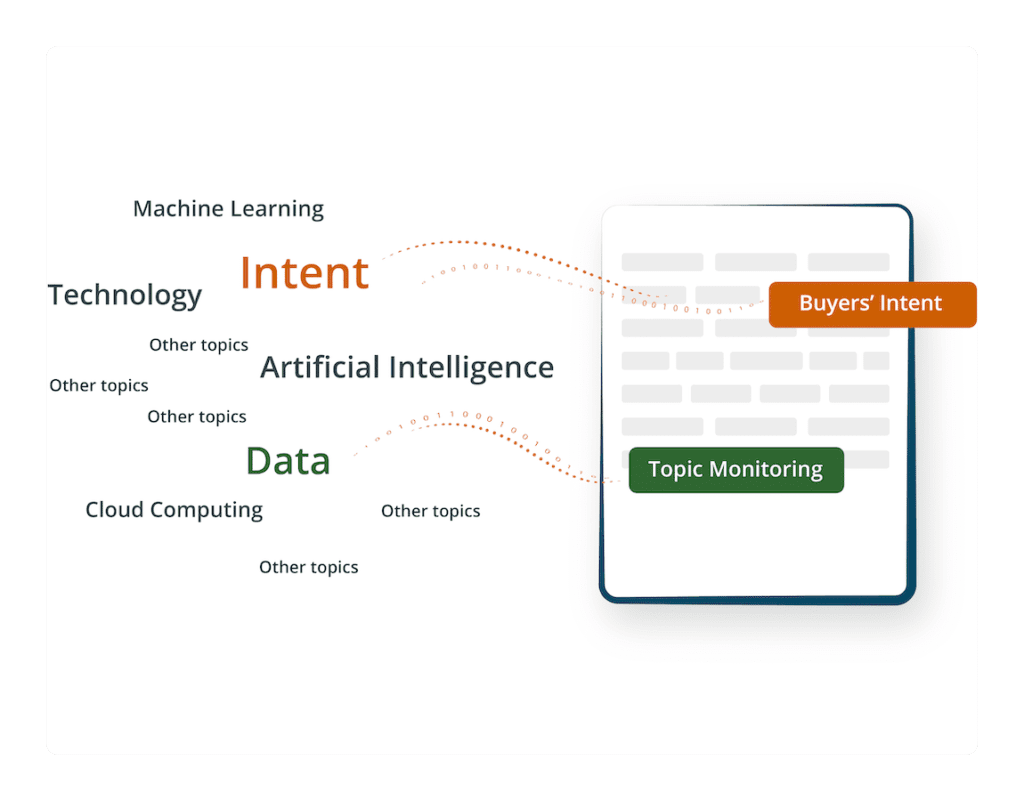 Bombora provides the most comprehensive and accurate data . their data is never stolen or discarded, instead consent is obtained directly from our proprietary data source, the only Intent Data Cooperative covering 5,000+ of the best B2B sites on the web.
This ensures that you reflect the buyer's digital journey and understand their purchase intent as accurately as possible.their data applies to all major platforms in the B2B advertising, sales and marketing technology ecosystem. This means you can leverage b2b buyer intent data without installing new systems, making it easy to set up in existing workflows for faster time-to-value.
Bombora observes a large percentage of intent behavior across the B2B network. In addition, each of their 5,000+ Co-op member sites has implemented industry-standard consent mechanisms, ensuring that all data is fully compliant.
its data aligns marketing and sales teams, allowing them to act on knowledge of which companies are actively researching which products and the intensity of the research.
7. SIGNALS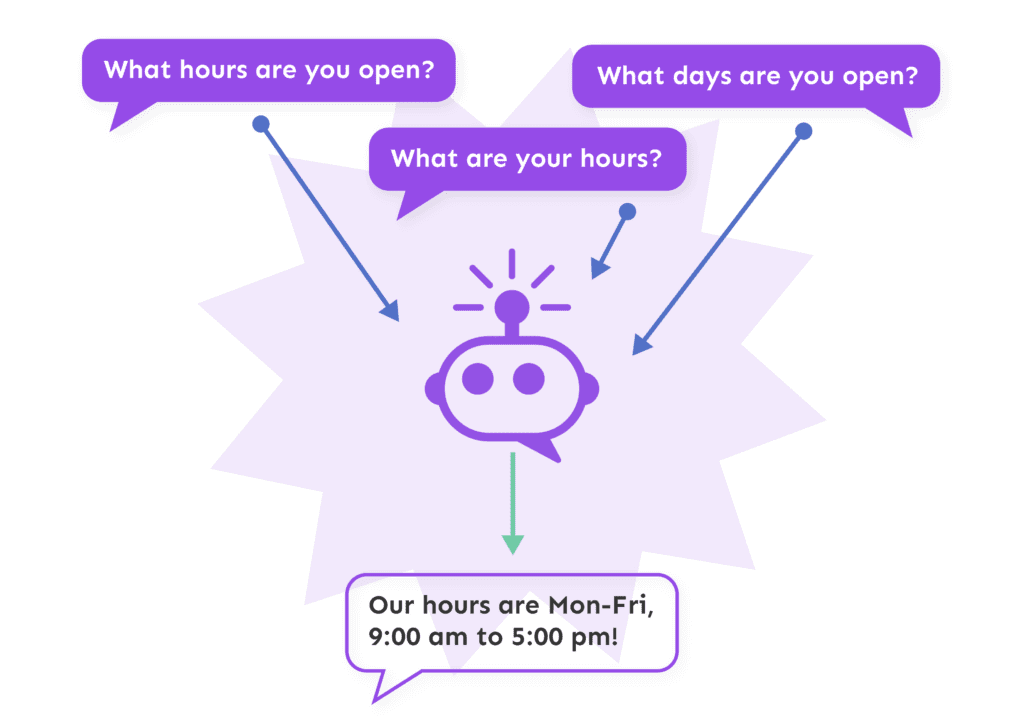 With Signals, you can unlock more sales channels, engage with your ideal customers in real-time, set up real-time alerts to detect when an ICP lands on a specific page of your website so you can use one of your personalized engagement strategies.
Through easy and seamless integration with everyday digital tools like DOMO, Zapier, Teams, Salesforce, and Clearbit. You can use our ABE platform to identify your ICP while leveraging your growing technology stack and more.
With the help of their experts, you can create effective messages and experiences. they help you intelligently identify, join and close more pipelines in real time. Transform your sales and customer success teams from stars to superstars.
Plus, with Signals Funnelbot, you can use the drag-and-drop custom chatbot builder to quickly create chatbots to qualify and deliver sales meetings, register for events, answer customer questions, or refer people to the best fit.
8. SLINTEL
Slintel is the only platform that helps you identify active buyers so the GTM team can prioritize and build a pipeline. Shorten your sales cycle and increase sales.
With this software you can:
Receive verified emails and vote directly for active, high-intent buyers in your target market.
Enrich company and personal profiles in your CRM with up-to-date and accurate data.
Understand buyer behavior and pain points using buyer journey and psychographic insights.
Optimize your pitches with technology adoption data.

Everything in one place company, contact, technical and buying intent data. Slintel integrates with the technologies you care about most CRMs like Salesforce, HubSpot, and Pipedrive, and sales tools like Outreach. This software is now part of 6sense. With the addition of Slintel, 6sense has taken another big step towards predictable revenue growth.
9. KICKFIRE
KickFire one of the Best Buyer Intent Data Providers, KickFire, lets you expand your B2B sales and marketing reach by identifying and engaging high-value website visitors along the buyer's journey. You can use intent data to discover website visitors interested in making a purchase, identify shoppers who are actively researching your business, segment and prioritize your most active visitors, and find out what engages your audience's attention resonance.
KickFire prioritizes leads based on intent signals, enabling you to retarget and optimize ad spend in campaigns and engage website visitors with a personalized experience.Integrate KickFire data into your sales and marketing platform and enrich every aspect of your technology stack by streamlining your team's workflow and standardizing sales data.
With KickFire, you can use the other 98% of your website traffic to reach in-market buyers early in the decision process and turn them into actionable sales opportunities.
The software supports marketing and sales teams to:
Measure the performance of digital marketing campaigns.
Determine what content appeals to website visitors.
Improve the quantity and quality of sales leads.
Engage with buyers in the market early in the buying cycle.
Track their target customers throughout their buying journey.
10. MADISON LOGIC
Madison logic is a powerful account-based marketing platform Identify and prioritize the accounts that matter most. Then engage them across multiple channels to accelerate the buyer's journey .
Madison Logic leverages the world's leading purchase intent data signals to help marketers accelerate the buyer's journey and advance the sales funnel. madison logic's Journey Acceleration is the most comprehensive approach to dynamically target, nurture and convert customers at every stage of the buyer journey through an "always-on" cross-channel strategy.
with this software you can :
Precisely target global buying committees with relevant content and display ads.
Keeping your brand on the minds of all members of the purchasing committee can improve brand awareness in the long run.
Identify opportunities to target existing customers with upsell or cross-sell campaigns.
It ensures the delivery of the most relevant news and content to market-ready accounts. Accelerate sales cycles by registering customers across multiple channels while optimizing based on detailed performance data.
The software process consists of 3 steps:
ML Insights enables marketers to easily identify in-market customers, prioritize the right people to engage with the business, and the content most likely to accelerate the sales cycle for that audience.
Involve every buying committee member seamlessly in all stages of the customer journey to increase customer retention and accelerate every stage of the sales cycle.
Optimize cross-channel customer engagement and program performance, and document direct impact on pipeline and revenue.
conclusion
Intent data gives you context on potential companies, enabling you to target them more accurately, faster and with greater confidence. Moreover, it gives you full control over your activities by showing you companies that are currently looking for the solutions you offer.
Companies using intent data have a distinct competitive advantage over their peers. The ability to identify ideal customers throughout the buying cycle enables your team to best engage with prospects.