10 Best Cloud Access Security Broker (CASB) Software
A cloud access security broker (CASB) is on-premises or cloud-based software that sits between a cloud service consumer and a cloud service provider. It serves as a tool for enforcing an organization's security policies through risk identification and regulation compliance whenever its cloud-residing data is accessed.

The reliability of this watchdog tool to prevent data theft and stop malware and other threats from infiltrating a system helps increase confidence about cloud service usage in general. Cloud service consumers have already seen the positive results of using it. In fact, it's becoming one of the most important additions to an organization's security. And this Article will be a guide to the best Cloud Access Security Broker (CASB) Software.
What is the Best Cloud Access Security Broker (CASB) Software?
1. Check point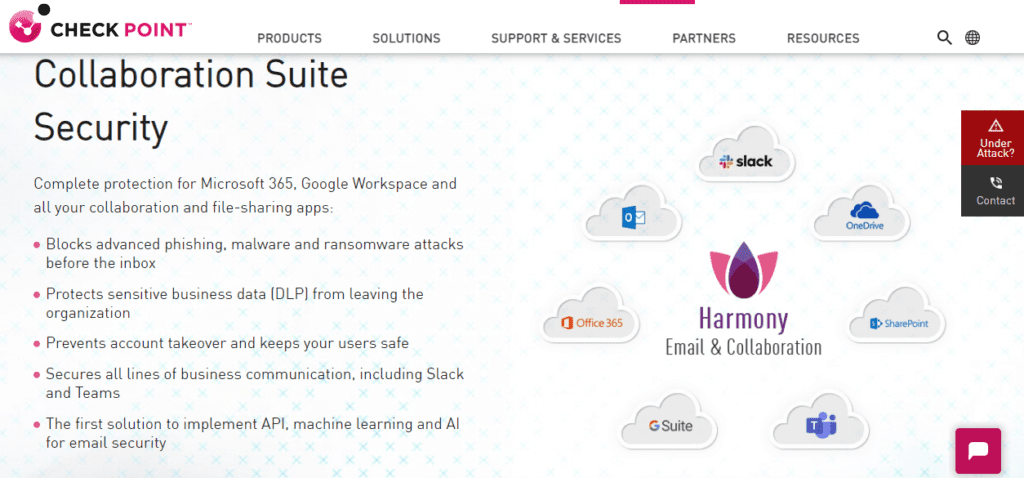 Check Point Software Complete protection for Microsoft 365, Google Workspace and all your collaboration and file-sharing apps:
Blocks advanced phishing, malware and ransomware attacks before the inbox
Protects sensitive business data (DLP) from leaving the organization
Prevents account takeover and keeps your users safe
Secures all lines of business communication, including Slack and Teams
The first solution to implement API, machine learning and AI for email security
Securing Email Has Changed
Harmony Email & Collaboration reinvented email security in 2015 because traditional gateways couldn't—and haven't—adjusted to the cloud
Connects via API
Blocks malicious emails before they reach the inbox
Acts as a total replacement for SEGs
2. The Netskope Cloud Security Platform
Netskope Netskope solutions, including Netskope Intelligent Security Service Edge (SSE) are built on the Netskope Security Cloud, providing unrivaled visibility and real-time data and threat protection when accessing cloud services, websites, and private apps from anywhere, on any device.
Unrivaled visibility. Real-time data and threat protection.
Netskope Intelligent SSE is built on the Netskope Security Cloud, a platform that provides unrivaled visibility and real-time data and threat protection when accessing cloud services, websites, and private apps from anywhere, on any device.
Cloud Exchange consumes valuable Netskope telemetry and external threat intelligence and risk scores, enabling improved policy implementation, automated service ticket creation, and exportation of log events from the Netskope Security Cloud.
The Netskope Security Cloud supports a wide variety of deployment options, including the Netskope Client. These range from inline options that integrate with existing network investments — such as firewalls, proxies or SD-WAN devices — mobile clients, clientless options, as well as out-of-band API connectors for managed apps.
Cloud Native Architecture
Netskope solutions, including Netskope Intelligent SSE utilize cloud-native architecture to ensure you can protect your dynamic, growing clouds, giving you all the elasticity and scale you require.
Cloud XD
Cloud XDTM enables the deep visibility needed to see rich information like user, group, location, device, service, destination, activity, and content in real time, across thousands of cloud services.
Deployment options
The Netskope Security Cloud supports a variety of deployment methods. Options range from API connectors for managed apps to inline options for achieving real-time protection.
Netskope Client
Netskope Client provides users with fast, secure access to their web, cloud, or private apps whether they are in the office or working remote.
NewEdge
NewEdge is the world's largest, highest-performing security private cloud and powers the real-time, inline security services of the Netskope Security Cloud.
Technology partners and integrations
The Netskope Cloud Exchange (CE) provides customers with powerful integration tools to leverage investments across their security posture
3. Trend Micro
Smart Protection for Office 365 – provides complete threat protection for Office 365 against phishing, BEC, ransomware, internal email risks, and file sharing risks.
Worry-Free Services Advanced – a cloud-based, enterprise-grade security designed specifically for small businesses.
XDR for Users– a SaaS bundle that offers combined email and endpoint protection, detection and response.
Communicate and collaborate more confidently in the cloud
Enhance the security of Office 365, Google Workspace, and other cloud services by leveraging sandbox malware analysis for ransomware, BEC, and other advanced threats. The security included with Office 365 filters known antivirus threats, but 95% of today's malware will only infect one device and is unknown to traditional antivirus techniques.
Protect cloud file sharing from threats and data loss
– Controls sensitive data usage: DLP for Microsoft® OneDrive® for Business, Microsoft® SharePoint® Online, Microsoft® Teams, Dropbox™, Box™, Salesforce®, and Google Drive™. Uses over 200 pre-built and customizable compliance templates to control sharing of controlled data.
-Protects shared files from malware: Scans files shared from remote workers, partners, and mobile devices to ensure threats don't migrate through cloud file-sharing and collaboration services.
–Direct cloud-to-cloud integration: Uses APIs to enhance protection without complications.
–Sets up quickly and automatically: API integration requires no software to install, no user setting changes, no proxy to deploy, and no MX record to change.
–No loss of functionality: Preserves all user and administrative features and functions.
4. BROADCOM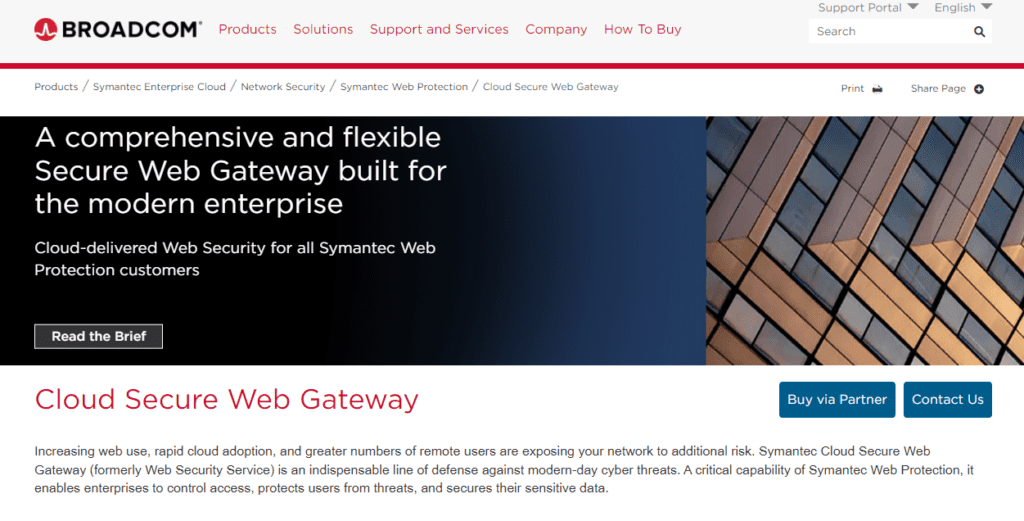 Broadcom Increasing web use, rapid cloud adoption, and greater numbers of remote users are exposing your network to additional risk. Symantec Cloud Secure Web Gateway (formerly Web Security Service) is an indispensable line of defense against modern-day cyber threats. A critical capability of Symantec Web Protection, it enables enterprises to control access, protects users from threats, and secures their sensitive data.
Moving to the cloud introduces new security and compliance risks, but it also enables tremendous new defensive strategies. Cloud-delivered network security adds flexibility and boosts performance, while protecting users with consistent threat prevention a nd data compliance policies—wherever they go.
Symantec Cloud Secure Web Gateway (SWG) delivers a broad set of advanced capabilities—including a cloud-hosted proxy, software defined perimeter, anti-virus scanning, sandboxing, web isolation, data loss prevention (DLP), and email security. As your users directly access the web, you can extend consistent policies that follow your sensitive data wherever it goes
Zero Trust Network Access–Apply zero trust access to your IaaS applications
Web Isolation—Prevent websites from delivering zero-day malware to employees
Symantec Endpoint Integrations–Symantec Endpoint Security Complete (SESC) can be added for complete laptop and mobile device protection
Full SSL Decryption and Inspection
Don't waste time and effort stitching together point products. Instead, select a complete web and cloud security service that gives you the protection, threat prevention and compliance capabilities your business needs to stay secure. Our full arsenal of cloud-delivered security offers broad and deep protection.
Broad network security service with SWG, web isolation, anti-virus scanning, sandboxing, DLP, CASB, and email security capabilities.
Innovative threat prevention to block more threats and minimize false positives.
Unparalleled DLP/DRM service to prevent exfiltration of sensitive or proprietary data.
Strong SSL inspection capability to find malware hidden in encrypted traffic.
Shadow IT control for more than 40,000 applications; set proxy policies to govern access to cloud applications, extending to a full CASB service.
Office 365 security enforces DLP and threat prevention security policies.
Protect users with web and cloud security services that connect all devices to distributed, global data centers for reliable, high-performance, local service. Configure and enforce powerful web and cloud application access-control policies.
Set policies based on website content-based classifications and threat risk levels.
Classify URLs in 70 categories covering more than 55 languages.
Authenticate users and enforce user, group, and location-based security controls.
Control employee access to Shadow IT cloud apps (unsanctioned cloud applications).
Enable application-level point-to-point connectivity, cloaking all resources from the end-user devices and the internet
Protect users from threats hiding in encrypted Web and cloud traffic. Advanced proxy architecture delivers SWG and Advanced Threat Protection capabilities
Symantec Web Security Service protects your organization from cyber attacks using an advanced proxy architecture that terminates, inspects, and controls high volumes of web and cloud traffic, even when it's SSL/TLS encrypted. Our proxy architecture combats advanced threats, secures your information, and protects your users wherever they go. It's built to meet the challenges of the Cloud Generation.
Advanced proxy architecture—Enforce granular threat inspection policies for encrypted web traffic and traffic from cloud apps such as Box and Office 365.
Browsing threat prevention/web isolation—Use isolation to combat the latest generation of threats targeting users' email and web browsing.
File threat prevention—Block high-risk and advanced threats with multilayer file inspection and customizable sandboxing.
Threat Risk Levels—Set web access policies based on a URL's relative level of threat risk.
NGFW security controls for all internet traffic. Cloud Firewall Service extends protection to all internet traffic, covering all ports and protocols
A simple add-on enables customers to manage non-web internet traffic in the cloud for all users, regardless of where they are located. This ensures consistent policies are applied and provides easy-to-access, centralized visibility and reporting on internet use.
Symantec Cloud Firewall Service allows you to:
Configure policy to block traffic based any TCP/UDP port
Set policy (allow/deny) based on authenticated User/Groups, as well as Source and/or Destination criteria
Use dashboards and reports to monitor data connections and traffic volume details (such as applications and protocols)
5. ORACLE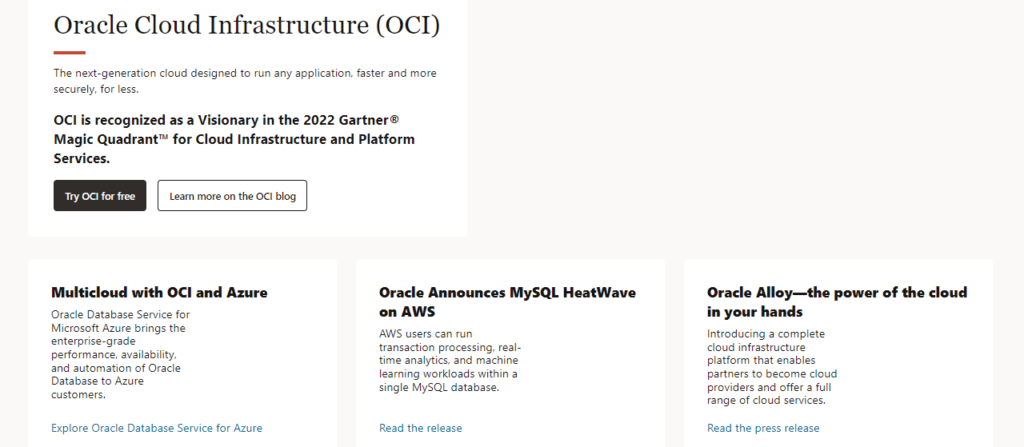 Oracle Gain visibility and detect threats on the entire cloud stack for workloads and applications with Oracle CASB.
CASB benefits
Detect threatsObtain complete visibility and perform advanced behavioral analysis for cloud applications and infrastructure. Detect, predict, and visualize threats by identifying anomalies and fraud patterns.
Protect usersEnhance secure provisioning of applications and incident response with using risk scores, access patterns, and privileged user actions provided by user behavior analytics. Integrate with leading identity-as-a-service (IDaaS) solutions for detailed correlation and threat detection based on user activities across all services.
Securely configure and monitor applicationsProvision cloud applications securely from the start with the necessary security configurations to comply with regulations and gain consistent compliance reporting. Continuously monitor activities, configurations, and transactions to identify anomalies and patterns of fraud across applications and find methods to address them.
Adopt machine learning to learn behavioral patterns
Leverage real-time threat intelligence feeds and machine learning techniques to establish security baselines, learn behavioral patterns, and identify threats to the cloud stack
Use predictive analytics to manage threats
Proactively identify threats with innovative modeling techniques that evaluate risks and provide a concise summary of potential threats across hundreds of threat vectors. Based on Oracle machine learning capabilities, risks are evaluated continuously by examining user access patterns, privileged user actions, and device characteristics.
Prevent manual configuration errors
Eliminate labor-intensive and error-prone manual processes. Manage security configurations within cloud applications by assessing and continuously enforcing configurations with simplified monitoring and automated remediation.
Identify cloud risks
Accelerate regulatory compliance and provide consistent reporting with secure provisioning and comprehensive monitoring across activity, configurations, and transactions. Identify anomalies as well as fraud and breach patterns across cloud applications with CASB.
Quickly respond to out of policy application usage
Identify shadow applications and deny access for risky users across the enterprise network and endpoints with streamlined incident workflow to reduce the burden on IT staff. Integration with existing incident response processes and next-generation firewalls or endpoint agents provides real-time actions.
6. Forcepoint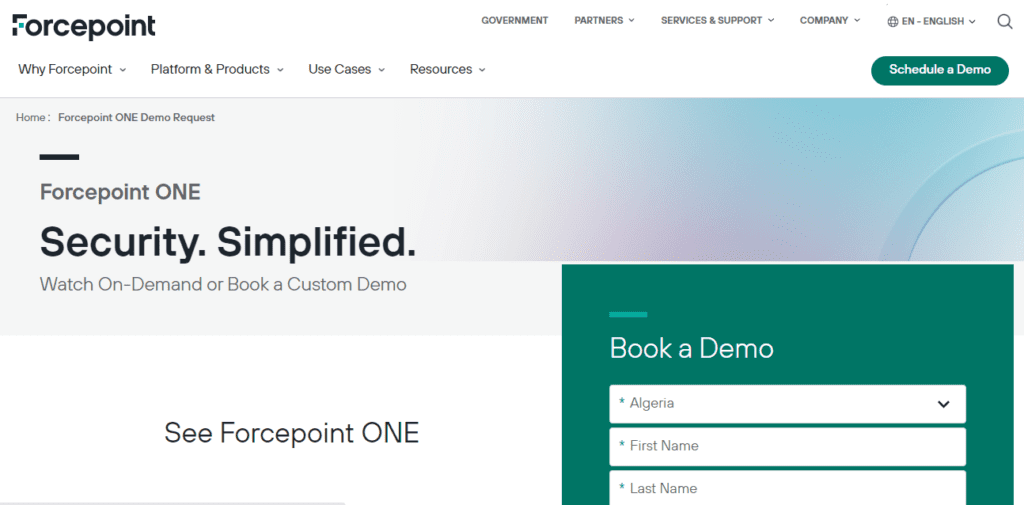 Forcepoint The Power of ONE
ONE platform
ONE console
ONE agentSecurity became too complex. Security Service Edge (SSE) simplifies it.
Protect cloud and private apps
Give users easy access to the apps they need, without exposing the rest of the network. Enforce consistent threat protection and DLP across cloud and private apps to prevent malware and preserve sensitive data.
Security for any device
Consistently protect sensitive data in use across managed and unmanaged devices with agentless or agent-based security, all from one console.
Focus on risky traffic
Intelligently enforce security as close to the resource and user as possible based on the level of risk. Decryption, inspection, and enforcement all work to provide protection without impacting the user's experience
An all-in-one, total solution
The cloud-based web proxy is on-device and directs traffic locally. No need for on-prem appliances, VPNs or network hops.
Everything's moving to the cloud – including data. Keep it all safe with an industry-leading CASB.
Agentless ZTNA for private web apps is easier to manage and deploy than a VPN. Enforce Zero Trust controls during the whole session with inline malware scanning and DLP.
7. Managed Methods
Managed methods makes securing data and detecting student safety signals in Google, Microsoft 365, and Zoom easy and affordable for district technology teams
FIND CYBER SAFETY & SECURITY RISKS IN GOOGLE WORKSPACE & MICROSOFT 365
ManagedMethods provides K-12 IT teams with an easy, affordable way to identify cyber safety signals and data security risks in district Google Workspace and Microsoft 365 accounts.
ManagedMethods continually monitors and audits your domain's Google for Education and/or Microsoft 365 for Education environment. This includes all files stored in Drive and Shared Drives, Gmail, Google Meet, and Google Chat, all Microsoft 365 files stored in SharePoint and OneDrive, Outlook 365, and Exchange. Set up automated cyber safety signals and data security risk policies and audit reports to keep on top of what is going on in your district's cloud apps.
SECURE DATA & MONITOR STUDENT SAFETY SIGNALS
ManagedMethods is an enterprise-grade cloud security platform built specifically for the unique needs of IT teams in K-12 school districts.
ManagedMethods will automatically protect sensitive student, parent/guardian, and staff data stored in Google Workspace and Microsoft 365 from accidental loss and malicious theft. The platform also monitors district cloud apps for student safety signals, including cyberbullying, threats of violence, inappropriate images and videos, and advanced machine learning detection of self-harm red flags.
AUTOMATE CYBER SECURITY & SAFETY MANAGEMENT POLICIES
ManagedMethods deploys in minutes without any impact on your network or end-user experience. With just a few clicks, you will have the full visibility and control over district Google Workspace and Microsoft 365 applications.
Set up automated policies to prevent data loss, detect account takeovers, protect against phishing, malware, and identify student safety signals.
8. Microsoft
Microsoft – Key benefitsIdentify and combat cyberthreats across your cloud services with Defender for Cloud Apps, a cloud access security broker (CASB) solution that provides multifunction visibility, control over data travel, and sophisticated analytics.
Discover and manage your apps
Streamline cloud access security with native integration. Control and audit your apps and resources.
Govern access to apps and resources
Discover shadow IT in your organization. Understand and control your digital information estate.
Assess the compliance of your apps
Evaluate against compliance standards, prevent leaks, and limit access to regulated data.
Capabilities :
Discover and control the use of shadow IT
Identify cloud apps and services your organization uses. Evaluate the risk levels, business readiness, and manage over 28,000 apps assessing more than 90 risk factors.
Protect your sensitive information anywhere in the cloud
Understand, classify, and protect sensitive information at rest or use out-of-the box policies and automated processes to apply real-time controls to data accessed by apps.
Enable secure remote work, protect against threats
Detect unusual behavior across cloud apps to identify ransomware, compromised users, or rogue applications. Analyze usage of apps and mitigate risks.
Help secure your organization with real-time controls
Use real-time controls to enable threat protection on your organization's access points.
Manage your cloud app security posture
Manage your cloud app security posture Investigate security configuration gaps with a view of your apps in all clouds, and take action on security configuration recommendations from Defender for Cloud Apps.
Gain insight into your Microsoft 365 app behaviors
Explore app governance, a security and policy management capability that monitors, governs, and protects OAuth-enabled apps that access Microsoft 365 data via Microsoft Graph APIs.
9. Skyhigh Security
Skyhigh Security Transform your cloud footprint from a black box to an open book with our industry-leading CASB, an integrated component of Skyhigh Security SSE
A cloud access security broker that protects
data and stops threats in the cloud across SaaS,
PaaS, and IaaS from a single, cloud-native
enforcement point.
Cloud Security that Accelerates Business
• Visibility: Gain visibility into all cloud use
and data
• Control: Take control over data and cloud
activity from any source.
• Protection: Protect against cloud threats
and misconfiguration
Sensitive Data
Discovers sensitive data at rest within cloud services while remediating violating content and answering the question, "Where is my data?
Real-time Controls
Applies real-time controls to protect data as user activity occurs including granular content sharing and access controls
Cloud Registry
Provides the world's largest and most accurate registry of cloud services based on a customizable 261-point risk assessment to support risk-aware cloud governance.
Cloud Activity Monitoring
Captures a comprehensive audit trail of all user and administrator activities to support post-incident investigations and forensics.
Insider Threat Detection
Leverages machine learning to detect activity signaling negligence and malicious behavior including insiders stealing sensitive data.
Structured Data Encryption
Protects sensitive structured data with peer-reviewed, function-preserving encryption schemes using enterprise-controlled keys.
10. ProofPoint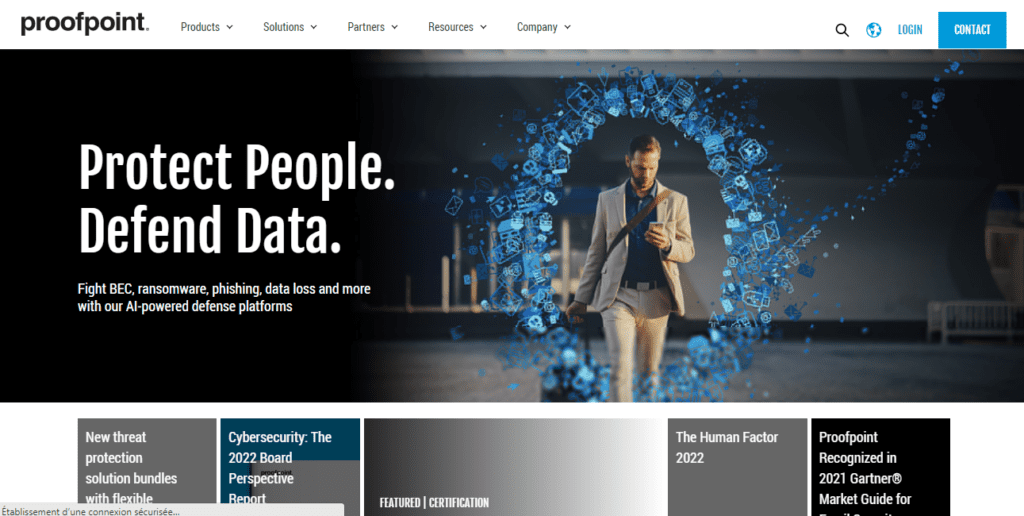 Proofpoint Cloud App Security Broker (Proofpoint CASB) helps you secure applications such as Microsoft Office 365, Google Workspace, Box and more. It gives you people-centric visibility and control over your cloud apps, so you can deploy cloud services with confidence. What's more, our powerful analytics help you grant the right levels of access to users and third-party add-on apps based on the risk factors that matter to you.
People-Centric Visibility
Proofpoint CASB gives you granular visibility into your users and data at risk. You get a people-centric view of cloud access and sensitive-data handling. With Proofpoint CASB, you can:
Gain insight into cloud usage at a global, app and user level
Identify files at risk, including ownership, activity and who they were shared with
Check suspicious logins, activity and DLP alerts via drill-down dashboards
Proven Advanced Threat Protection
Proofpoint CASB extends our people-centric security to the cloud. It allows you to detect, investigate and defend against cyber criminals who are accessing your sensitive data and trusted accounts. We combine user-specific risk indicators with threat intelligence across email, SaaS and others to detect anomalies in your cloud apps. These include account takeover, suspicious file activities and more.
If an unsafe file gets uploaded to a cloud-based collaboration app, it can spread to your entire organization in an instant. But with our sandboxing and analytics, you can contain those malicious files in the cloud through an automated quarantine and other mitigation steps.
Our robust policy capabilities alert you to issues in real time. And to prevent unauthorized or risky access, you can apply adaptive access controls. These include enforcing multi-factor authentication and restricting access from unmanaged devices.
Risk-Aware Data Security
As more of your organization's data is stored in the cloud, so is sensitive content. Proofpoint CASB has hundreds of built-in DLP classifiers, dictionaries, rules and templates to help you speed up PCI, PII, PHI and GDPR compliance. Custom contextual rules allow you to build your own DLP policies to control how your data is shared or downloaded. You can also quarantine, remove files or reduce sharing permissions for files discovered in cloud apps to stay in compliance. In real-time, you can control downloads from approved cloud apps to unmanaged devices through an integration with Proofpoint Browser Isolation. And you can prevent uploads from managed devices to unapproved cloud applications using our forward proxy.
Proofpoint CASB is part of our Information Protection platform. This platform delivers a unique people-centric approach to stopping data loss across your email, cloud apps and endpoints. It gives you coverage across all your DLP channels by using a common data classification framework. And it combines content, behavior and threat-based telemetry with sophisticated analytics. With its unified alerts, you can better prioritize warnings, respond faster, and get quick time to value. Security teams around the world rely on Proofpoint to address the full spectrum of data-loss scenarios across their malicious, negligent and compromised users.
Third-Party App Controls and Shadow IT
Proofpoint CASB analyzes your log files to discover your cloud services. And it helps you assess their risk by using our catalog of 46,000 applications, with more than 50 attributes for each. This helps you determine vendor credibility, assess their vulnerabilities, and uncover any security and compliance gaps. With unmatched visibility and granular controls, you can govern access from corporate devices to all of your cloud applications and contain shadow IT.
Many third-party apps add more features to Microsoft 365, Google Workspace, Box and other platforms. But some are poorly built or overtly malicious. Attackers can use third-party add-ons and social engineering to trick your users into granting broad access to your SaaS apps and data. With Proofpoint CASB, you can discover, assess and control third-party add-ons, including the malicious ones. And with our powerful analytics, you can grant the right levels of access to these third-party, add-on apps based on the risk factors that matter to you.
With IaaS and SaaS security posture management capabilities, Proofpoint CASB makes it easy for you to monitor any risky administrative activities. It also helps you identify misconfigurations and compliance issues.
Conclusion
When you have all of the details and requirements, selecting the best Cloud Access Security Broker (CASB) Software is not a problem anymore!. And after the informations above it is now up to you to decide which software to purchase.