10 Best Sales Performance Management Software
Sales performance management is a set of operational and analytical functions that automate and unite back-office operational sales processes in order to improve operational efficiency and effectiveness .Sales performance refers to how effectively your sales team performs within a specific period of time and to track this process we use some tools that we are going to discover our article for today .

What is the Best Sales Performance Management Software?
We have done our research and we have listed for you sales management software, keep reading to see all the software benefits.
1. xactly
Xactly has led the market by being bold and having the courage to transform. Leverage a data-driven approach that provides insights across the entire SPM value chain from sales planning to execution, including compensation to optimization. With access to predictive analytics and benchmark data, enterprises can now create optimal sales resource and capacity plans, balanced territories, design the right compensation and incentive plans and accelerate attainment and optimization of sales performance.
2. Anaplan
Anaplan is a market-leading, cloud-native, enterprise SaaS company, transforming how enterprises across industries see, plan, and drive business performance.the platform lets customers model "what-if" scenarios, contextualize current performance in real time, and forecast future outcomes for faster, more confident decisions. Anaplan customers gain digital-led agility to rapidly pivot strategies, redeploy resources, and optimize plans for growth, efficiency, demand, and profitability. With Anaplan, you equip teams to overcome obstacles and seize opportunities ahead of competitors.
3. Spiff
Spiff One of the Sales Performance Management Software, is the leading sales compensation platform that automates commission calculations and motivates teams to drive top-line growth. Spiff processes millions of statements a day and updates in real-time also it scales to any complexity and volume. No matter how many commissioned employees you have, all of the data is readily available in real-time.
4. Joopy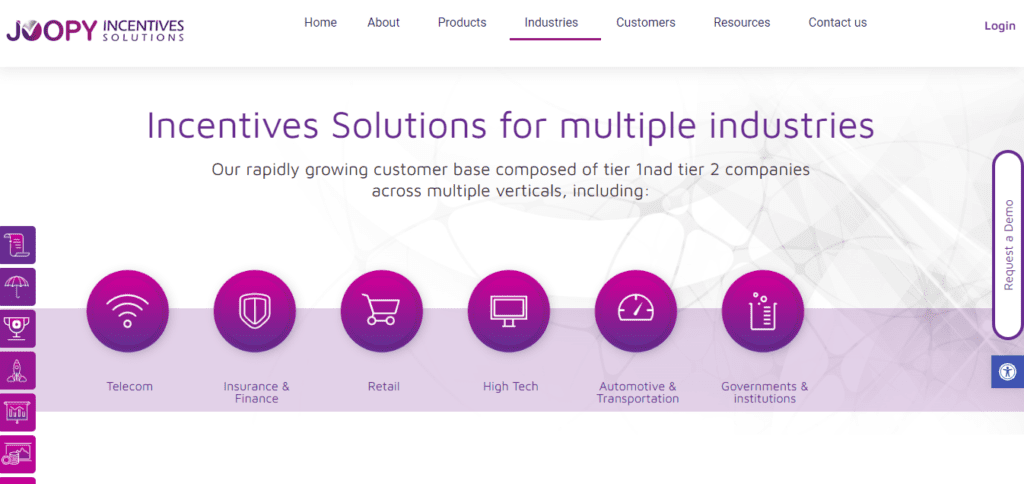 Joopy Number 04 in our Best Sales Performance Management Software list, it is a leading player in the global SPM market. With a 19-year successful track record and award-winning solutions, Incentives Solutions serves an impressive list of international clients including Nestle, Coca Cola, Swisscom, ZIM, DHL, Amdocs, AIG, Phoenix Insurance, Teva and more.Joopy's solutions are sophisticated while easy to implement, and most importantly, have a visible impact on your bottom line.
5. Oracle Sales
Oracle Sales Number five in our list of the Sales Performance Management Software and tools, it guides sellers with intelligent recommendations to help them focus on the most valuable prospects at the right time. These machine learning-based CRM selling tools center around clean, complete customer data from internal and external sources that sellers can trust.
6. captivateIQ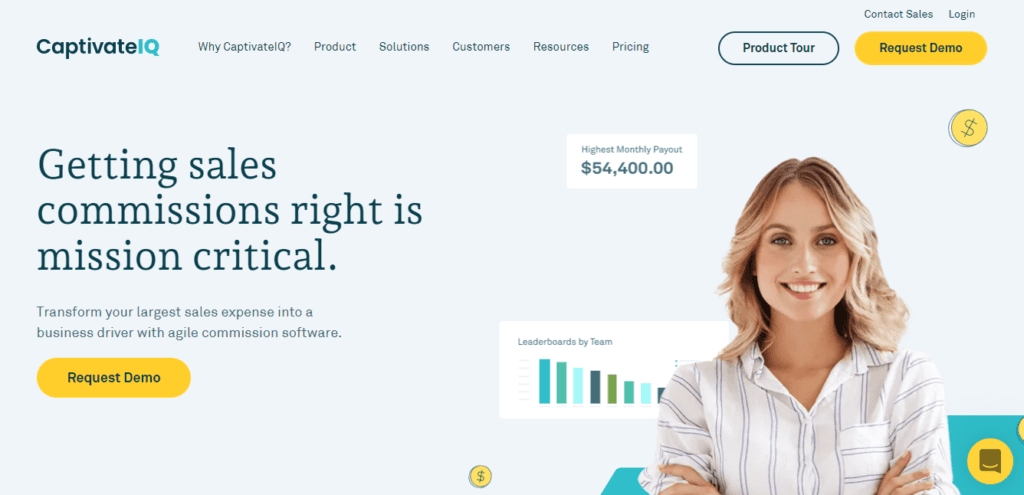 CaptivateIQ one of the Best Sales Performance Management Software, it empowers organizations to build the right commission plans for fast-changing business goals. Balancing flexibility to support any plan component, with usability to own the system and adjust commission strategies over time.
7. scratchpad
Scratchpad combines notes, spreadsheets, tasks, chat, notifications, collaboration, pipeline management, Kanban boards, enablement, and process adherence in a delightful experience, connected to Salesforce.
8. spinify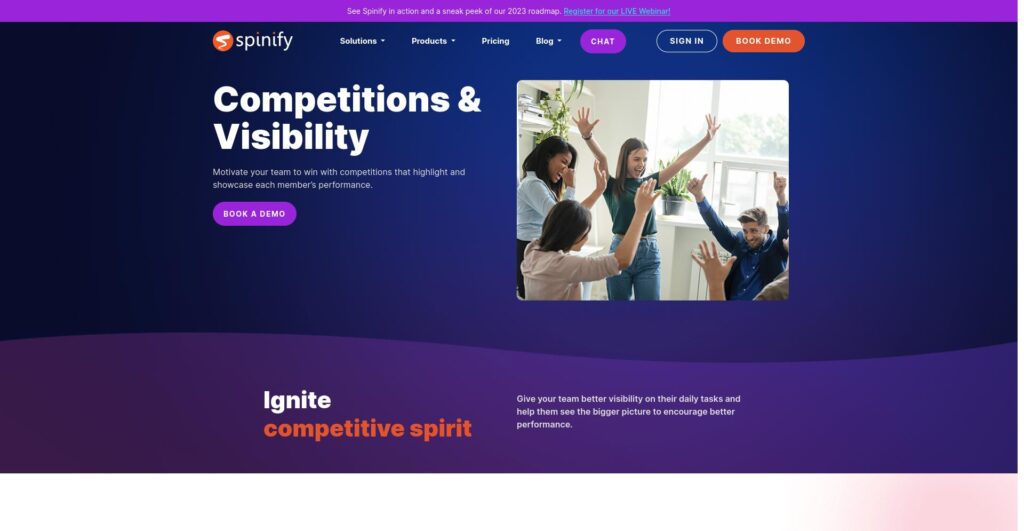 Spinify is used to Create competitions that make performance visible and Push the team to reach higher and getting a full visibility when it comes to your team's performance data.
9. People.ai
People.ai is a sales performance management software that helps managers to analyze and improve the effectiveness of their sales team.
It is built on the AI-powered data analysis engine, which analyzes and provides insights into the company's sales pipeline, deals, and activities.
10. Gryphon.ai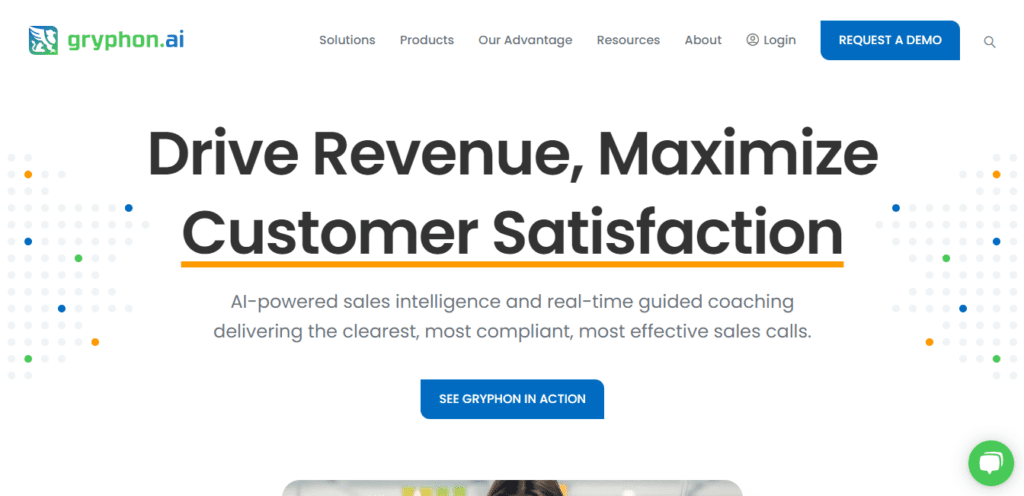 Gryphon.ai is a sales performance management platform that provides sales teams with the right insights to improve their performance. With Gryphon.ai, sales teams can use AI-powered predictive analytics to make smarter decisions and provide better customer service.
conclusion
In the end we hope that this article will be helpful for you to choose the most suitable tool for your sales performance reviews .
See you in the next article .