12 Best Free Website Hosting Services
Free web host: in this article we have listed for you the different hosts that offer free hosting possibilities You want to start a project and you want with a platform or an online presence, you make a good choice and you are in the right place, in this article we will see together the best free website hosting platforms.
What is the Best Free Website Hosting Service ?
1. 000webhost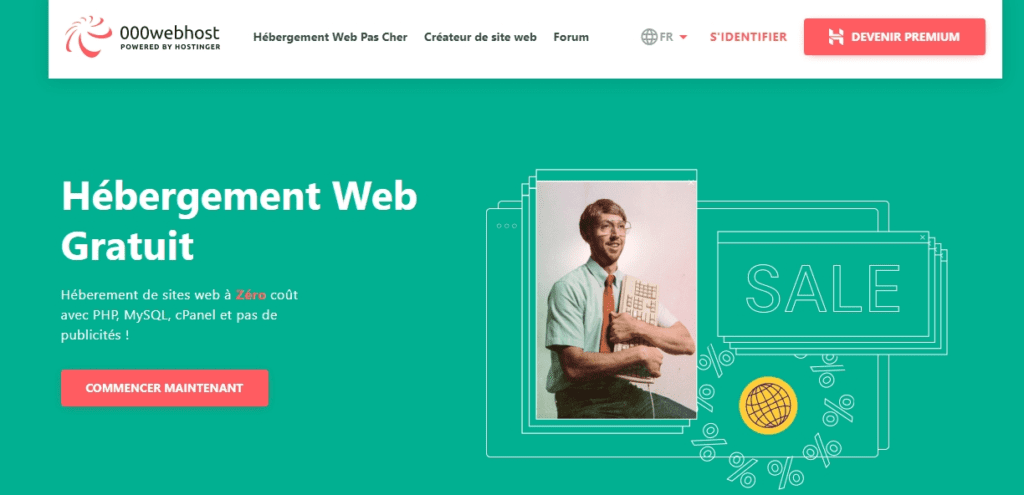 000webhost is a Hostinger platform, it offers you enough space to start your online project whether it is an E-commerce site, a magazine, etc.
000webhost puts a high-quality free web hosting service within reach for small businesses, professionals, and individuals. With this web host, you don't need to pay for domain hosting. You can host your own domain and select another subdomain without paying anything. And all types of domain names are supported, including international domains.
000webhost has been offering free website hosting service for over a decade now. The host also assures that it will continue to offer this service for free "forever". It is one of the first website hosts in the industry to offer a free, high-quality website hosting solution. Millions of users have been using its services since 2007.
2. x10hosting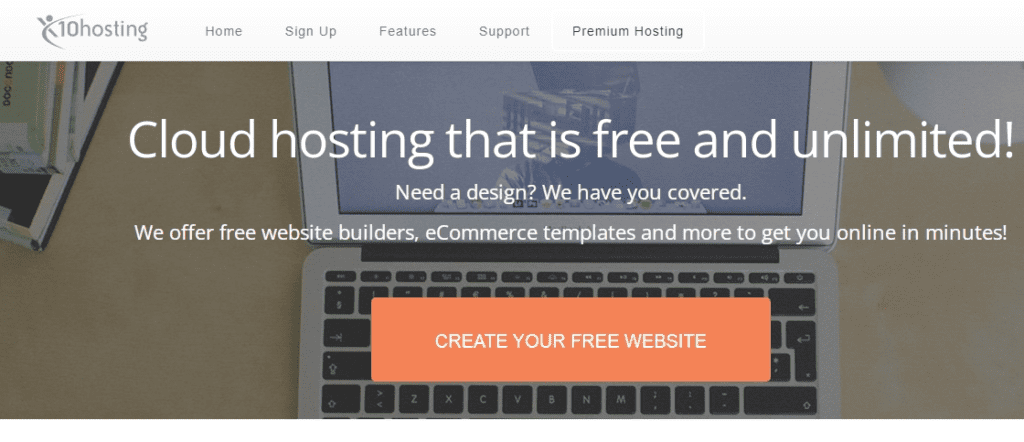 Based in Tilton, New Hampshire, privately owned US hosting provider x10Hosting was established in 2004 with a mission to provide free web hosting to webmasters around the world. In 2010, the company launched its x10Premium hosting service as a more reliable and faster hosting solution. It additionally offers the x10VPS virtual server service and the Infinity+ dedicated server solution.
3. WordPress.com

WordPress.com  is a self-publishing platform that is popular for blogging and other work. It is owned and operated by Automattic, Inc. It runs on a modified version of  WordPress. This website offers free blog hosting to registered users and is financially backed by paid upgrades, "VIP" services and advertising. However, WordPress.com is a freemium product while WordPress.org is completely free.
4. HostGator
HostGator is a Houston-based provider of shared, reseller, virtual private, and dedicated web hosting, with an additional presence in Austin, Texas,
HostGator was founded in October 2002 by Brent Oxley, then a student at Florida Atlantic University, hostGator offers both free hosting and paid hosting both are good quality hosting, but for me I think it's better to run his business with professional hosting like Hostinger.
5. GoogieHost
GoogieHost gives you 100% free hosting, completely free email, website builder and domain. Moreover, GoogieHost supports more to start your website at no cost. GoogieHost server uptime is 99.95%.
Some websites eventually become famous enough to exhaust the resources allocated to free hosting accounts and migrate to a dedicated cloud server or VPS even if an upgrade is essential. Once your website grows!
You will benefit more from increased speed, loading time and reliability. If you think your needs exceed the requirements for free web hosting, contact us and we can discuss which options are best for you.
6. Awardspace
Awardspace is a website hosting platform, it offers free and paid hosting plans, it was established in 2003, the platform offers free and paid hosting services for everyone, to help people to start their business and boost their lives.
7. Byethost
Byet Internet Services, an iFastNet.com company, is a leading private Internet services company specializing in web hosting,
Since its inception, it has been determined to succeed in everything it does, from deploying one of the most advanced free hosting server networks to providing the most cost-effective premium hosting solutions and more. It is through this relentless pursuit of success that it has been able to develop a fairly extensive list of unique hosting network infrastructures and custom solutions that power its service platform.
The custom built, designed and managed network, located in central Ohio, USA, is one of the strongest networks dedicated solely to free hosting in the world. The company has developed a reputation for its ability to host hundreds of thousands of customers on its purpose-built, cluster-based GRID network.
8. InfinityFree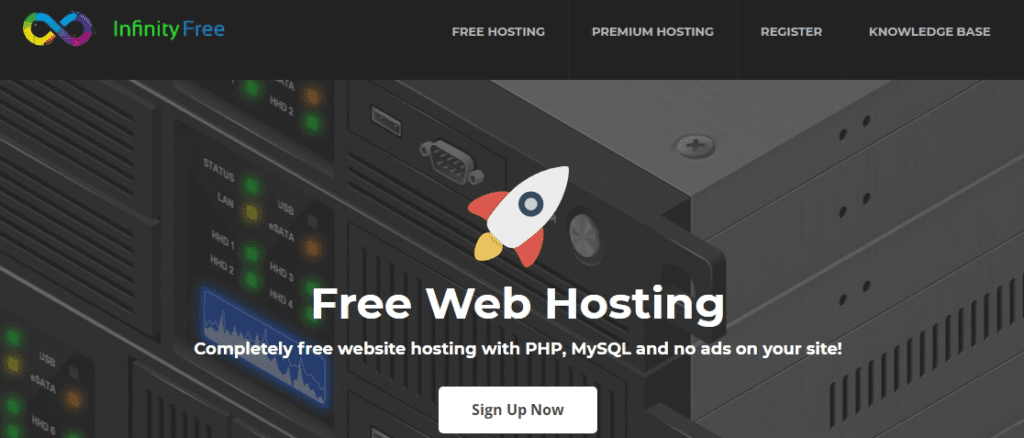 Sometimes there are website hosting platforms that claim to offer free hosting but behind that there are service services that it forces you to pay but on the other hand InfinityFree offers completely free hosting but on the other hand it offers you a subdomain like so many others.
9. Free Hosting.io
FreeHosting.io has been providing quality web hosting solutions since 2010. its main goals are to provide the best professional free hosting and free web publishing services ever seen in the free hosting market. To achieve all these goals, the web hosting company is constantly innovating free hosting services at no additional cost to all end users.
10. FreeHostia
Freehostia's load-balanced cluster platform has proven to be faster than the widely popular single-server hosting platform solution. All Freehostia web hosting plans are optimized to work with the most popular PHP web applications: Joomla, WordPress , PrestaShop, as well as over 50 other free applications offered by the web application installer in 1 click.
11. Free Hosting.com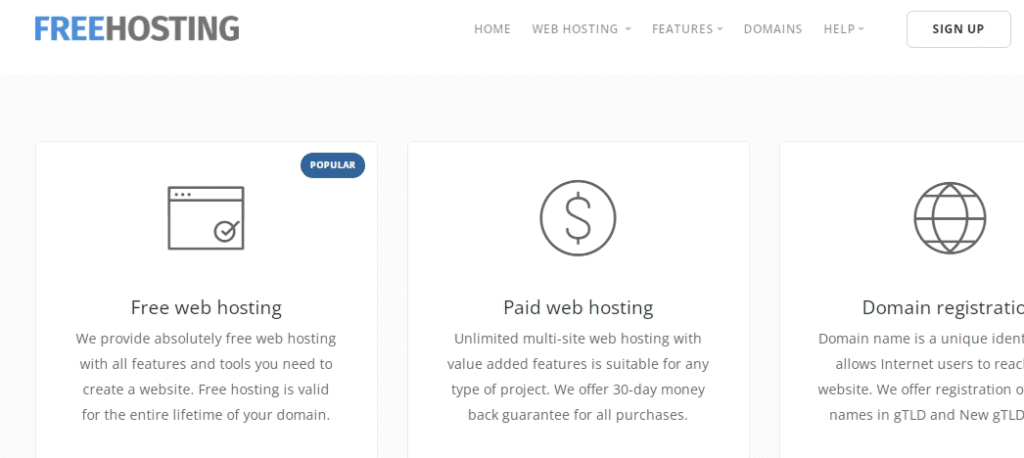 The free hosting package is ideal for lightweight websites such as WordPress blogs , Internet forums or websites built with our Site Builder. On average, a free account can serve around 30,000 daily visitors from PHP-based websites, or virtually unlimited visitors from pure HTML websites. We do not limit the availability of your website – it will be online 24 hours a day.
100% Free Hosting for Life: There is no free trial period – free hosting is valid for the lifetime of your domain.
Hosting for your own domain name : You can host your own domain name with us even if it has been registered elsewhere. If you don't have one, we can register it for you at a competitive price.
12. HyperPHP
HyperPHP Free hosting accounts are activated instantly, no need to wait for manual approval, you can start building your pages right away!
Presentation made by the host: We allow you to create your own rates and packages! Becoming a reseller is easy, just take a look at our demo control panels. We are specialists in free hosting services using clustered technology powered by one of the largest hosting organizations on the internet. Combined with our high bandwidth, space layouts, and excellent subdomain options, we're the optimal option. Our network seamlessly distributes traffic demand across multiple servers simultaneously, giving your sites superior performance and ensuring they stay online and running fast at all times! Our platform has the capacity to process hundreds of millions of requests, even billions, to serve you and, more importantly, your viewers and Internet users around the world. You can sign up here for fast, free PHP and MySQL hosting, including a free subdomain.
If your are looking for professional website hosting take a look at this article Top 06 Best Web Hosting services Providers : Experts review