10 Best Job Search Engines and Platforms
In this article titled Best Job Search Engines and Platforms for Finding a Job, we will list for you the best job searching sites to find the work that you are dreaming of. All these websites have good reputation and they are reliable, and are known for the services they are offering to the community.
What is the Best Job Search Engines and Platforms?
Looking for job and you are wondering what is the best platform to use to get a good job quickly? We have listed below the best ranked search engines and platforms that are well known and use it by most companies to hire new candidates or employees.
1. Indeed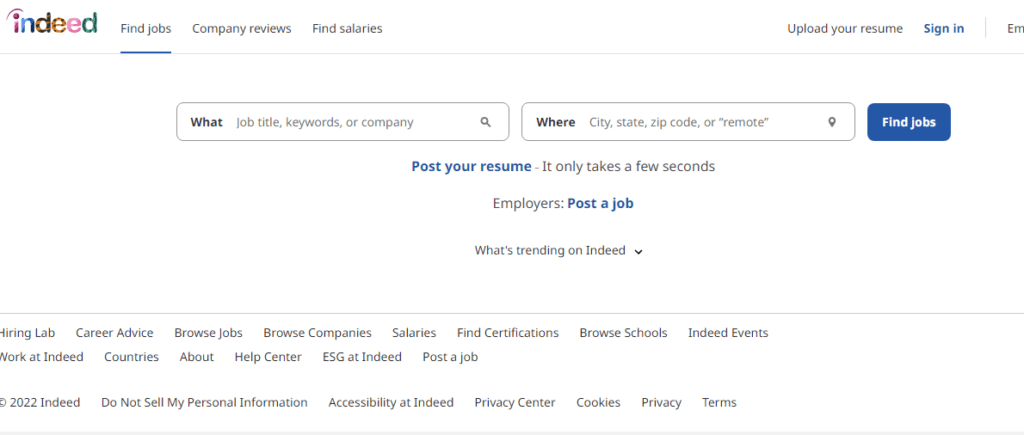 Indeed is one of the Best Job Search Engines in the world with over 300M unique visitors every month. Indeed strives to put job seekers first, giving them free access to search for jobs, post resumes, and research companies. Every day, we connect millions of people to new opportunities. Indeed is an American worldwide employment website for job listings launched in November 2004, Indeed is currently available in over 60 countries and 28 languages. The site aggregates job listings from thousands of websites, including job boards, staffing firms, associations, and company career pages.
2. Glassdoor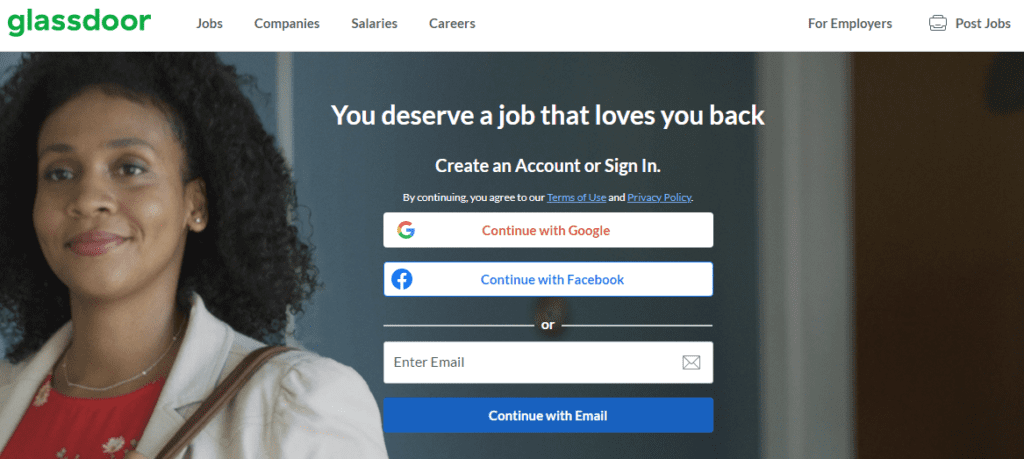 Glassdoor is the worldwide leader on insights about jobs and companies. Built on the foundation of increasing workplace transparency, Glassdoor offers insights into the employee experience powered by millions of company ratings and reviews.
Glassdoor operates as a part of Recruit Holdings' growing HR Technology business segment. Glassdoor is headquartered in San Francisco, California and was founded by Robert Hohman, Rich Barton and Tim Besse in 2007.
3. Monster
Monster helps employers and candidates find the right fit, Monster is one the Best job search engines to find a good job and develop your career
Monster is a global leader in connecting people and jobs. Every day, Monster aims to make every workplace happier and more productive by transforming the way employers and candidates find the right fit. For 25 years, Monster has worked to transform the recruiting industry. Today, the company leverages advanced technology using intelligent digital, social and mobile solutions, including the flagship website Monster.com®, Monster's innovative app, and a vast array of products and services.
Monster is an ever-changing workplace, striving to innovate by bringing employers and candidates together.
4. ZipRecruiter

ZipRecruiter is one of the best Hiring Platform that empowers job seekers with the tools they need to stand out and get hired. Like a personal recruiter, ZipRecruiter track down relevant opportunities in our marketplace, proactively pitch job seekers to hiring managers at top companies, and deliver status updates along the way. it makes it easier to find work.
ZipRecruiter Hiring site was founded to make meaningful connections between job seekers and employers. What started as a way to help small businesses find great candidates has grown into a leading online employment marketplace that connects millions of job seekers with companies of all sizes.
ZipRecruiter matchs businesses of all sizes with the best people for their open roles. Reaching millions of job seekers through their site, email, and #1 rated-job seeker app1, ZipRecruiter target the most qualified candidates to apply when a job goes live in our marketplace. The result? More quality candidates and reduced hiring times.
5. Ladders Jobs
Ladders Job hiring Find the highest paying jobs with Ladders job search and earn up to 3x more than with other job sites.
Ladders is dedicated to bringing you in-depth advice across industries and covers all aspects of our quickly evolving workplace. Everything the modern professional needs to know is available at a click and new articles appear daily.
Professionals choose Ladders to take the next steps in their $100K-$500K+ careers because they know that expert teamwork is the best way to achieve goals. The Ladders community is where high-end employers and high-end talent come together.
22,000+ employers use Ladders because its members are highly qualified, highly experienced specialists with real value to offer. Across industries and company needs, Ladders members are experts in their fields and focused on achievement.
6. AngelList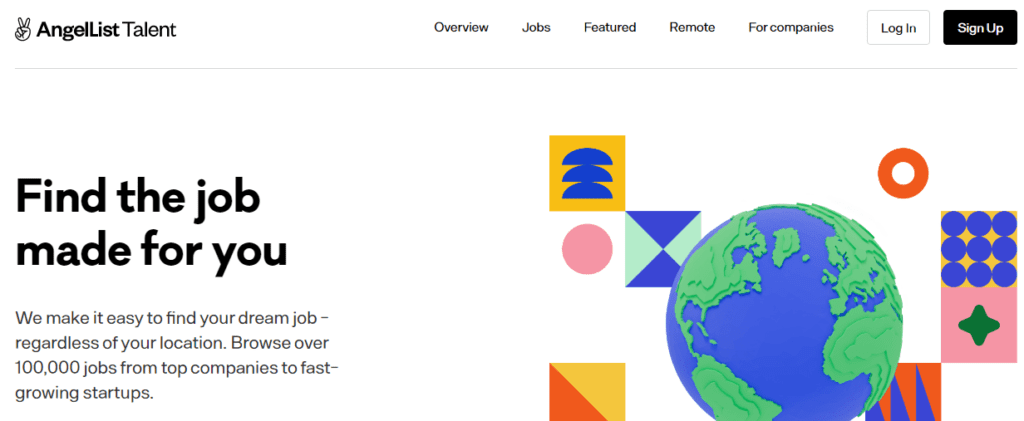 AngelList is a U.S. recruitment website for startups, angel investors, and job-seekers looking to work at startups. Founded in 2010, it started as an online introduction board for tech startups that needed seed funding. Since 2015, the site allows startups to raise money from angel investors free of charge.
AngelList Hiring platform was founded in 2010 by serial entrepreneur Naval Ravikant and Babak Nivi. Using the traction from the Venture Hack blog on entrepreneur financing, Naval and Babak started a list of 25 investors with whom they would share interesting companies to invest in. Source: Wikipedia
7. Getwork

Getwork job searching site is dedicated to providing job seekers with the clearest path to their next amazing opportunity. That mission is written in Getwork DNA. Because it knows it's more than a career move, it's helping people find their purpose.
Getwork is one of the top jobs hiring sites for connecting job seekers with the companies they want to work for. You may not know Getwork, but they've been around awhile.
For more than 20 years, Getwork has remained committed to providing the best experience for job seekers and employers.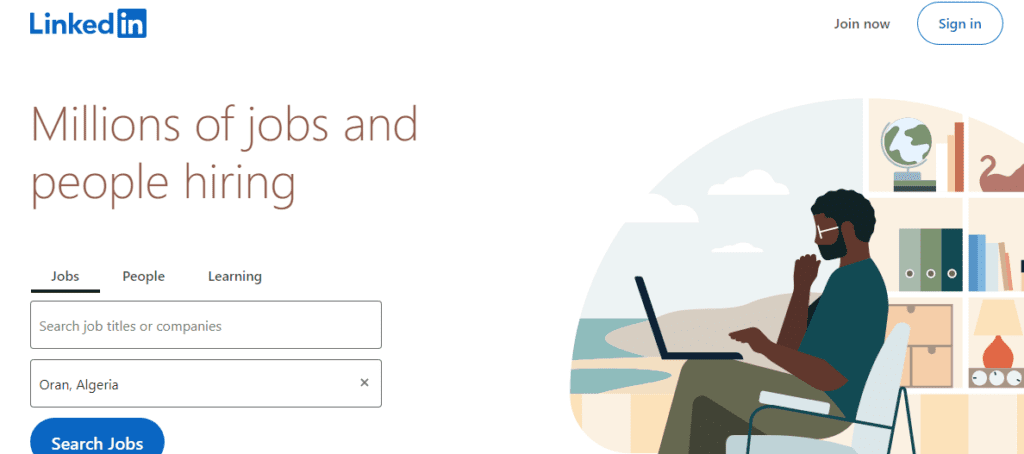 LinkedIn is the world's largest professional network with more than 850 million members in more than 200 countries and territories worldwide.
Let the right people know you're open to work on LinkedIn Job Platform. With the Open To Work feature, you can privately tell recruiters or publicly share with the LinkedIn community that you are looking for new job opportunities.
Connect with people who can help.
Learn the skills you need to succeed.
9. Scouted
Scouted is developing into an end-to-end talent management platform that doesn't just help companies hire the right people, but also helps them retain and develop the right people across their whole career journey: from onboarding, to promotions, to career shifts, to retirement.
10. Snagajob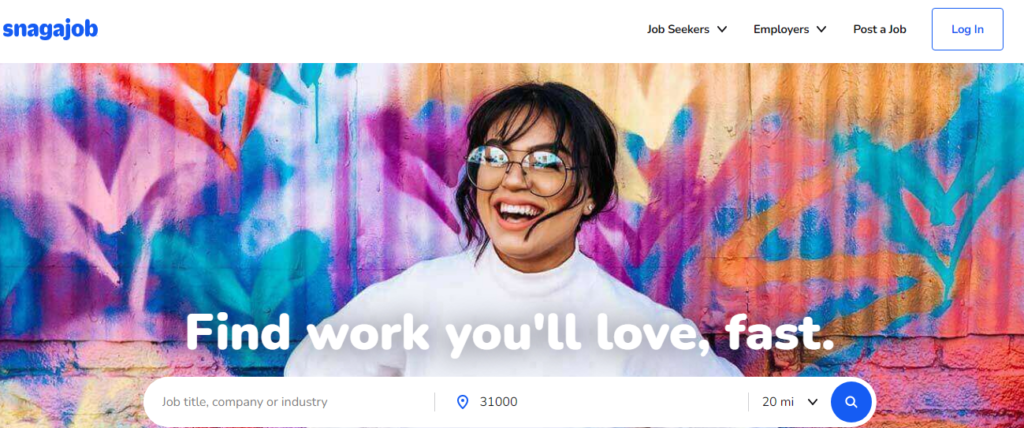 Snagajob is America's #1 hourly work marketplace. We're the country's largest platform for hourly work, with 100 million registered job seekers and job opportunities at 700,000 employer locations in the US and Canada. We take the work out of finding the right job or the perfect worker.
We arrived to the end of the article Best Job Search Engines and Platforms, we hope that it has been helpful for you, and we hope you find the job your looking for as soon as possible.