10 Best Online Logo Makers and Logo Generators
Do you want to create a Logo for your business and you don't what is the best platform for logo making and design, in this article we will list the Best Free and Paid Online Logo Makers and Logo Generators, you logo is your identity it is not only a group of symbols, letters, and colors, so you have to think well before beginning the logo design process.

What is the Best Online Logo Makers and Logo Generators?
Are you willing what is the best platform to create your logo online, in this article will share with you the top 10 logos generators that will help you create stunning logos that represent your brand and Company.
1. Canva
Launched in 2013, Canva is an online design and publishing tool with a mission to empower everyone in the world to design anything and publish anywhere.
Canva is an Australian graphic design platform that is used to create social media graphics, presentations, posters, documents and other visual content. The app includes templates for users to use, and the platform is free and offers paid subscriptions such as Canva Pro and Canva for Enterprise for additional functionality. Source: Wikipedia
2. Logo Maker by VistaPrint
VistaPrint Logo Maker will help you find a logo that matches your industry. And with hundreds of design options available, it's easy to make it unique.
VistaPrint, a Cimpress company, helps small business owners create expertly designed, up-to-date custom marketing – the assortment of products they need to look and feel professional, prepared and plugged in.
VistaPrint offers a wide range of customisable small business marketing products; real-time access to expert ideas and assistance for people who need a hand; and a simple, straightforward experience for those who know exactly what they want.
3. Squarespace logo maker
Squarespace logo maker, is an online platform that helps you create good logo for your business.
4. TailorBrands
Designing a logo doesn't have to be a complicated process. That's where Tailor Brands' logo maker can help. With Tailor Brands' free logo generator, you can create a custom logo design in just a few minutes.
Once you create a logo you get access to a full design studio. Here you will find a host of logo resources. It's kind of like having your very own design studio or your own in-house professional designer.
5. Adobe Express Logo Maker
The Adobe Express logo maker quickly brings you AI-generated quality logos that can be shared across all your printed and digital platforms.
If you find yourself short on logo ideas, explore our logo template library to kickstart your creativity. Adobe Express comes loaded with thousands of professionally designed logos like the examples below, along with free images, icons, and design assets you can instantly add to liven up your original logo design.
Further personalize your logo within your Adobe Express workspace. Select from dozens animation styles to apply to the text or images in your logo. Then, download your animated logo as an MP4 file to share in video intros, social media clips, and even on your blog or website.
6. Placeit Logo Maker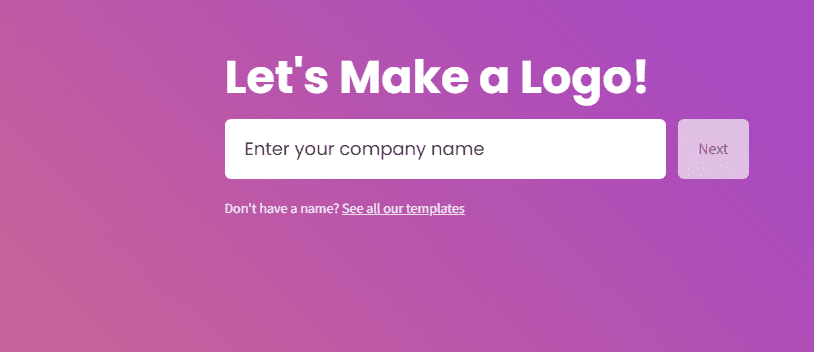 Placeit's Logo Maker one of the Best Online Logo Makers and Logo Generators, it is super simple to use and lets you create bold and iconic logos in seconds. With a super simple interface and thousands of options, an amazing logo is just a few clicks away.
Placeit's Logo Maker has more than 8,000 different professionally-designed logo templates to choose from. From Basketball team logos to Japanese restaurant logos and everything in between.
7. Looka

Looka Logo Maker combines your logo design preferences with Artificial Intelligence to help you create a custom logo you'll love. All it takes is a few clicks and five minutes.
Start by entering your company name and industry, then select the perfect logo styles, colors, and symbols that you like the best. Looka Logo Maker will use these as inspiration and start to generate custom logo designs.
8. Wix logo maker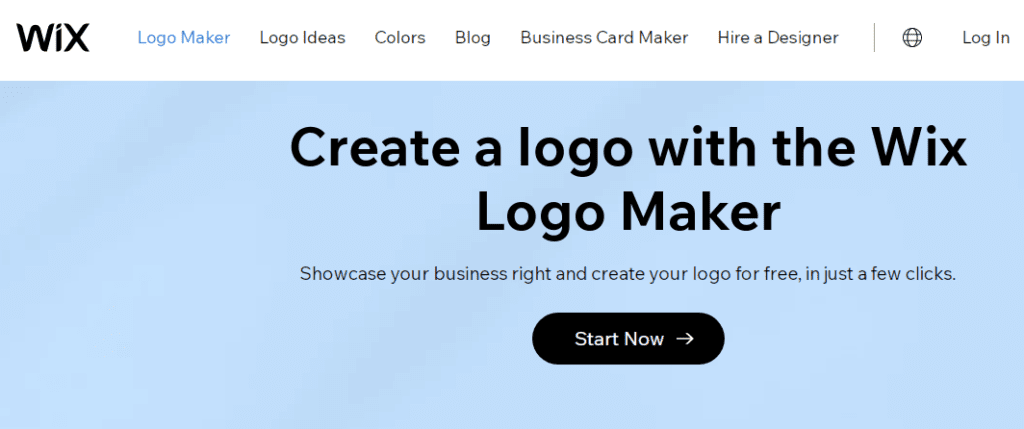 Showcase your business right and create your logo for free, in just a few clicks with Wix Logo Maker.
Enter your brand name
Share your design style
Customize your logo design
Download your logo
Print your logo
9. Ucraft Logo Maker
Create your logo for a website or brand in just a few clicks. Ucraft's free online logo maker allows you to design eye-catching, professional logos, and use them across various platforms.
Ucraft's free logo maker allows you to choose, edit, customize, and download a unique emblem for your business in just a few minutes. Create a stunning logo to establish a professional online presence, personalize a landing page, and even print it to use offline.
Save Time and Money
Build Brand Recognition
Promote Your Brand
Get as Creative as Possible
10. GraphicSprings
Create a Beautiful Logo Design Whether for a business or your personal brand, you can create a quality logo free in seconds using GraphicSprings free logo maker online tool.
Rather than spend a fortune on hiring a professional logo designer, get your own unique design in minutes using our free logo generator.
The process is simple — use the GraphicSprings app to make a logo and have your new custom design ready to download in minutes.
Conclusion
By the end of the article the Best Free and Paid Online Logo Makers and Logo Generators, we hope you got the best platform for designing your logo, with the platforms listed above you can easily design an awesome logo and use it for your business or personal brand.