10 Best Recruiting Software
Recruiting software is designed to simplify and automate the process of hiring for organizations, from start to finish. This type of software aims to streamline various recruitment tasks, enabling HR teams to manage job postings, candidate screening, interviews, and onboarding, all from a single centralized platform.

What is the Best Recruiting Software?
Here is a listing of the best Recruiting softwares :
1. Breezy
Breezy helps you put job listings in the right place to ensure every candidate makes a great first impression. With just one click, you can advertise your job opening on over 50 top job sites.
Let's see some of its features :
Automate and Qualify: Breezy automates tedious tasks like screening candidates, sending emails, scheduling interviews, and gathering team feedback.
Hire from anywhere: Your mobile app gives you access to everything you need to make hiring decisions on the go.
World-Class Support: Their world-class customer support provides you with personal and outstanding service as well as regular free webinars.
Free Templates and Resources: Access over 800 HR and Recruiting templates, and stay up-to-date with the Breezy Help Center and Hire Learning Blog.
All the Integrations You Need: Whether you need to conduct background checks, personality assessments, or integrate with your own workforce management system, Breezy has you covered.
2. PCRecruiter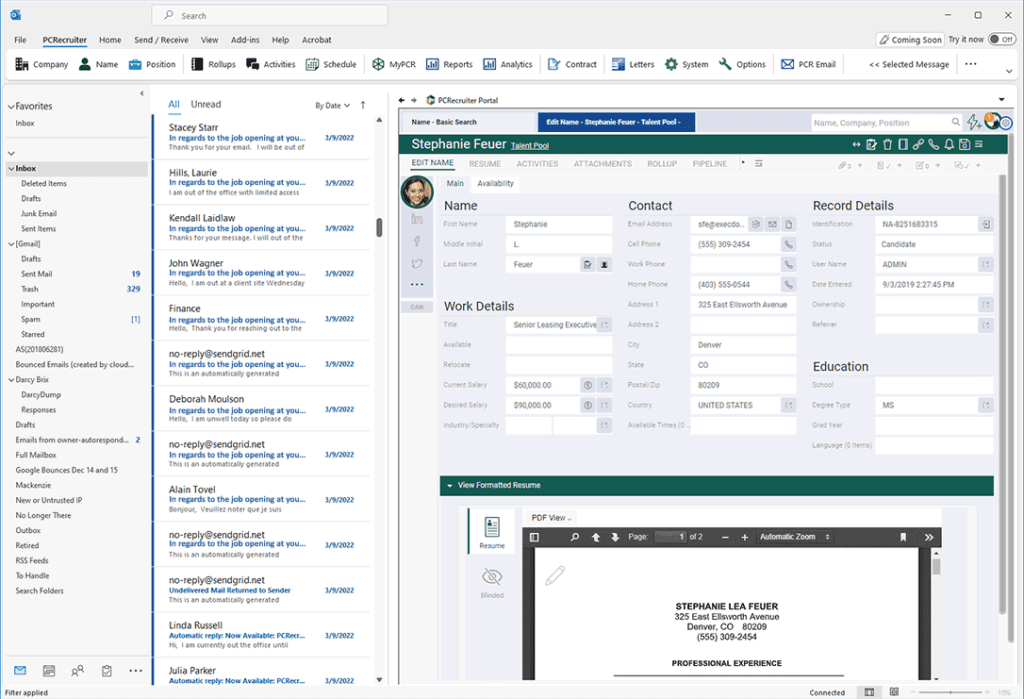 PCRecruiter enables you to streamline your daily management of individuals, job opportunities, and organizations, ensuring that you consistently make the right hire. To achieve this, you can integrate and automate your workflows by defining automated workflows that cater to all sorts of purposes, thereby making it easier to manage your day and onboard new recruiters.
With PCR Capture, a browser extension available for Google Chrome and Microsoft Edge, you can source and search for the right hire by effortlessly importing and updating contacts from popular social networks and other websites. The extension also grants you access to search partners like ZoomInfo, Monster, CareerBuilder, and enables you to search resumes, notes, keywords, and more using full Boolean logic.
PCR provides tracking and management functionalities at every level, with bubble charts, line graphs, and bar charts that describe individual or team activity over time. You can also collect standard, overtime, and various other hours from contractors via the PCR Mobile App.
For reporting and compliance purposes, PCR offers configurable reports that can be exported in PDF or Excel formats. These reports detail user metrics, pipeline processes, record data, database audits, and more.
Additionally, PCR offers customizable forms that can be utilized for collecting data directly from external contacts or internal teams.
3. Greenhouse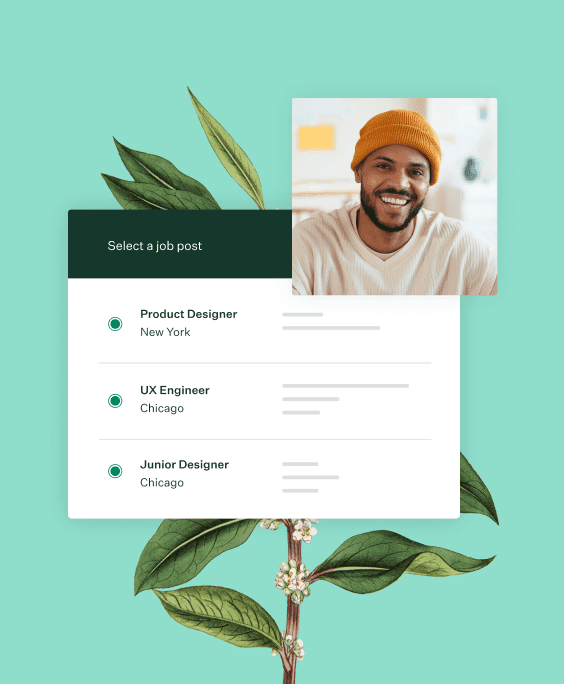 Greenhouse provides an advanced hiring operating system designed for people-first organizations. By utilizing our software and structured hiring approach, you can significantly improve your hiring capabilities and gain the necessary technology and support to navigate future challenges.
With Greenhouse Recruiting, you can optimize every aspect of your hiring process, resulting in enhanced team efficiency and business impact. You can also measure, iterate, and improve your hiring process, ensuring a better experience for everyone involved.
Plus, the Greenhouse Onboarding service sets your new hires up for success by facilitating faster integration, creating personalized welcome experiences, and enforcing consistent and fair processes with the help of automated tasks.
Moreover, their Sourcing Automation tool is an easy and automated way to quickly and effectively find, reach, and engage top talent, enabling your hiring teams to convert good prospects into exceptional hires.
4. Recooty
Recooty is an all-in-one recruiting software that lets you post job openings, review applications, shortlist candidates, schedule interviews, and hire all in one place. Recooty is also known as the world's easiest applicant tracking system.
The software provides you with the following features :
Post jobs and attract top talent: craft the perfect job description and post it to the most relevant channels in one submission.
Build a fully branded career website: Build your branded career website and easily post all your current job openings.
Get a visual hiring pipeline for faster hiring: see all the candidates who have applied to your openings, add your comments on the candidates, and list the candidates you think are the best fit for you.
Rebooty offers you a free 15-day fully functional demo, after which you can choose a pricing plan based on your business needs.You can also add contacts/applicants who apply for job openings from various sources on Recooty's Dashboard.
5. Zoho
Zoho recruit is a cloud-based recruitment platform that provides HR teams and recruitment agencies with the digital tools they need to fill vacancies quickly and efficiently. It's free to try and requires no local software or data storage. From sourcing candidates to preparing them for onboarding, Recruit helps you manage your entire talent pipeline with one app.The software is available through a web browser on any web-enabled device, and as a mobile app for Android and iOS.
Zoho Recruit offers powerful ATS and CRM in a single recruitment platform. With scalable, customizable and remote recruiting tools, Recruit has everything your staffing agency or in-house HR team needs to find the right candidate for the right role.
With Zoho Recruit, you can:
Create an exceptional candidate experience: Post your job opportunities to over 75 job boards with one click, and instantly share them with all your social networks.
Build relationships right from recruitment : Keep track of where your candidates are at every hiring stage and optimize your recruitment process with advanced analytics.
Go from interview to onboarding : Look in the best hire for every position with custom automation tools that push candidates through every stage in your hiring process.
6. Recruiterflow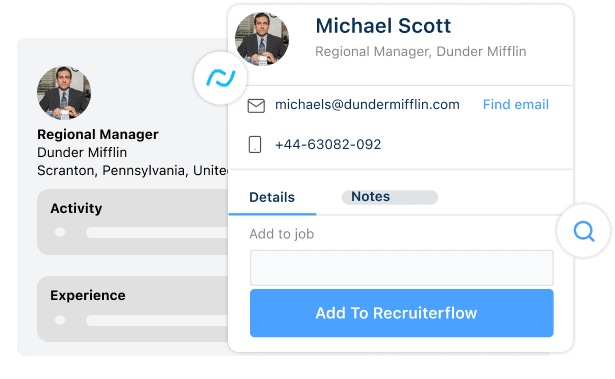 Recruiterflow is a cloud-based recruiting and applicant tracking software designed to simplify the hiring process and grow your team. It transforms your recruiting business by helping you use the best-in-class operating system you need to run your recruiting and hiring business.
Recruiterflow can be integrated with a lots of tools, including Gmail, Outlook, Slack, and LinkedIn. It also offers an open API, which allows users to build custom integrations.
The software offers multiple features including candidate search, candidate management, candidate engagement, interview scheduling, and customizable reports.
A unique feature of Recruiterflow is its AI-based candidate search, which enables recruiters to identify and attract top candidates from multiple online sources. The software also offers email templates and automated workflows that save recruiters time and effort and increase candidate engagement.
Finally, it provides customer support via phone, email, and live chat. The entreprise also offers a knowledge base and training resources to help users get the most out of the software.
7. Jobvite
Jobvite is a comprehensive recruitment software that helps companies manage the entire recruitment process, from finding and attracting candidates to recruiting and onboarding.
With jobvite, you can deliver predictable hiring results, create exceptional experiences, and increase recruiting capabilities at scale through a single talent acquisition suite.
You can benefit from the software's advantages and :
Get More Qualified Candidates: Fill job openings faster, reduce time-to-hire, and bring more high-quality candidates into the pipeline with the end-to-end dedicated Evolve Talent Acquisition Suite.
Deliver an exceptional experience: Jobvite's platform delivers best-in-class interactions, taking the burden off recruiters and ensuring your recruiting team is ready to scale.
Attract and convert candidates at scale:
Deliver a personalized experience, build relationships and strengthen your employer brand. With built-in AI-driven automation, you can automate procurement, outreach, and engagement to drive enterprise-wide hiring results.
8. Lever
Lever is a complete talent relationship management solution that combines an Applicant Tracking System (ATS) that simplifies the recruitment process by automating manual tasks such as resume parsing, scheduling interviews, and sending follow-up emails and a Customer Relationship Management (CRM) platform to help Talent Acquisition teams improve their sourcing and nurturing.
This software enables recruiters to access and build relationships with top candidates regardless of market conditions. One of the most important benefits of Lever is its ability to help recruiters source top talent. It offers multiple sourcing channels, including job boards, social media, and employee referrals, which helps recruiters find the best candidates for their organization.
Lever also offers Visual Insights, a feature designed to make data-driven recruiting easier for recruiters to help managers hire better candidates quickly.
Lever has powerful integrations with industry-leading partners that make every part of sourcing, hiring, and onboarding quicker and easier, making it suitable for teams of any size, from small businesses to large enterprises.
9. Workable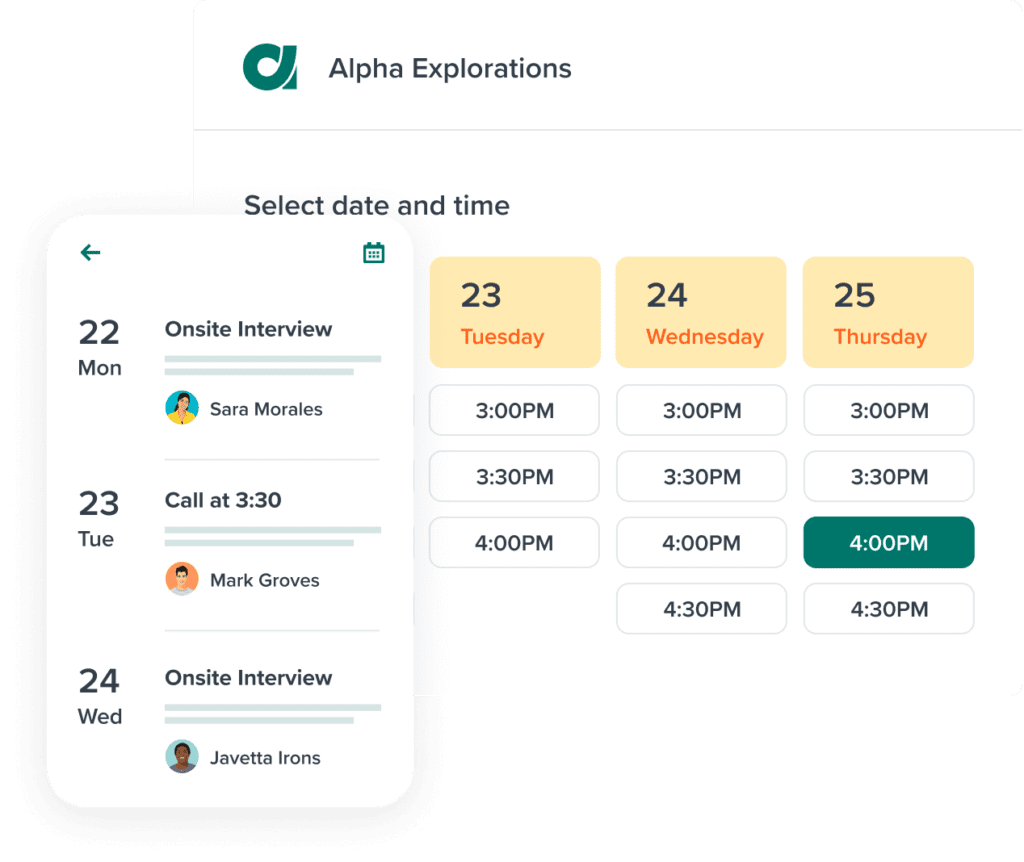 Workable is a cloud-based recruitment software that simplifies the hiring process for organizations of all sizes. It comes equipped with a comprehensive set of features that enable recruiters and hiring managers to manage job postings, resumes, candidates, and interviews from a single platform. The software is also available on iOS and Android devices, allowing you and your team to stay connected and productive on-the-go.
Workable provides expert advice through its 1000+ job description templates, 390+ sample interview kits, and 50+ HR and hiring email templates, which have helped over 27,000 companies hire more than 1.5 million people. It also provides global support with a library of product guides and tutorials, making it easy for users to find quick answers to their queries.
Besides, it is incredibly easy to use and requires no extensive training sessions or user manuals, allowing you to get started with hiring right away. Recruiters can post job openings on multiple job boards with just one click, and customize application forms and pre-screening questionnaires to identify the most suitable candidates for the job.
10. JazzHR
JazzHR is a cloud-based designed to automate and simplify the recruiting and hiring processes of businesses of all sizes. The platform offers a range of features to enhance the hiring experience, including the ability to personalize the process and create customizable assets for branding purposes.
JazzHR's job board capabilities help manage the candidate pool and source top channels with a single click. The platform also eliminates outdated processes like spreadsheets and provides a centralized system for applicant tracking. Collaborative hiring is made more efficient by allowing all members of the hiring team to manage, rank, track, and discuss candidates.
Additionally, custom reporting enhances the power of compliance and boosts efficiencies, helping businesses stay compliant.
JazzHR's reporting and analytics features provide valuable insights into the recruiting funnel, helping users to identify areas for improvement and optimize the hiring process. The platform also provides compliance tools and features that help ensure that recruiting and hiring practices comply with relevant laws and regulations.
Conclusion
To sum up, I'll give you some of the factors to consider when choosing recruiting software : the size of the organization, the number of job postings, the number of applicants, the budget, and the features required.
In my opinion, I considered Lever one of the best recruiting software platforms due to its user-friendly interface, advanced features, and integration capabilities.