10 Best Security Information And Event Management (SIEM)
SIEM solutions provide a consolidated view of security events, making them an essential component of Cybersecurity. However, not all SIEM solutions are created equal. When deciding on which SIEM to adopt, it is important to keep in mind that SIEM is not an isolated solution but should be part of a larger security strategy. Some of the top SIEM solutions are listed below.

What is the Best Security Information And Event Management (SIEM) ?
Best Security Information And Event Management (SIEM) Software List below :
1. Azure Microsoft Sentinel
Azure Sentinel is a powerful SIEM solution that is relatively new to the market, with Microsoft releasing the platform in late 2019. It is a very popular choice for customers who have existing Microsoft security and IT investments and are looking to unify them under one pane of glass. It also offers a unique "pay-as-you-go" licensing model which meets budget requirements of SMBs, and can also appeal to large enterprises. Azure Sentinel is also known for their smooth data onboarding process.However, Azure Sentinel has a few notable drawbacks. They take a very Microsoft-first approach to security, and they do not have nearly as many 3rd party integrations with security vendors as other leading SIEMs do. This makes them an unattractive solution for organizations using non-Microsoft security products. There will also be a steep learning curve for security analysts unfamiliar with Microsoft data sources.
2. Splunk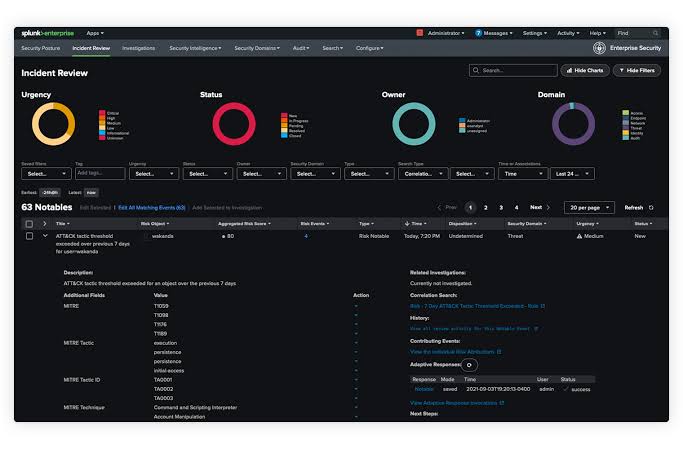 Splunk one the Best Security Information And Event Management (SIEM) Software, has a popular SIEM solution. What sets it apart from other vendors is its ability to handle both security as well as application and network monitoring use cases. This makes it popular with both security personnel as well as IT operations users. Like most top SIEM solutions, Splunk's SIEM provides information in real time, and the user interface is relatively user-friendly. Pricing is based on workloads protected.
However, Splunk Enterprise Security has limited integrated behavioral analytics and automation capabilities which creates a challenge detecting advanced threats and techniques such as lateral movement. The solution requires significant customization to be effective for most organizations and cannot be used "out of the box". To detect lateral movement, many custom queries need to be run by a specialized user, potentially resulting in a large number of false positives. One other challenge users report is a lack of integration across products: SIEM, SOAR, UEBA .
3. Logpoint
LogPoint is a SIEM that facilitates application event management and enhances application security. It covers most monitoring and security use cases, and is highly scalable. You can scale from one to thousands of servers (or vice versa) according to your needs.
You can implement LogPoint in any environment, including development, production and testing. It facilitates storage, search, filtering, error tracing, and report creation based on log analysis. This helps you detect security issues and investigate them faster.
Users report LogPoint doesn't have an intuitive user interface, with some features being difficult to find. Alert configurations, for example, are accessed under Alert Rules, which is hidden in the Knowledge Base section in the Settings menu.
Another potential drawback for users can be the query language, which is versatile but has a steep learning curve and can be difficult to handle. The necessary information is not always easily accessible, and setting up UEBA can be complicated and time-consuming. This makes it a less suitable option for organizations that lack highly technical staff.
4. AT&T Cybersecurity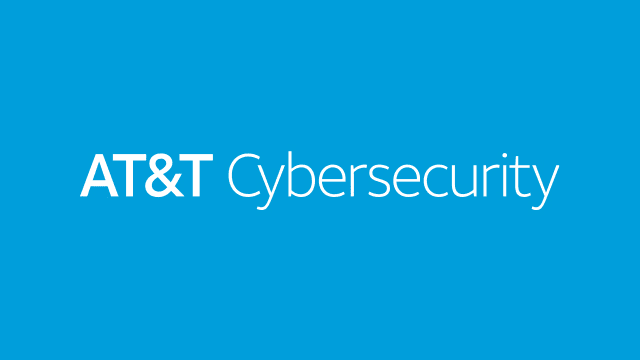 AlienVault USM Anywhere is a cloud-based security management solution that accelerates and centralizes threat detection, incident response, and compliance management for your cloud, hybrid cloud, and on-premises environments. USM Anywhere includes purpose-built cloud sensors that natively monitor your Amazon Web Services (AWS) and Microsoft Azure cloud environments. On premises, lightweight virtual sensors run on Microsoft Hyper-V and VMware ESXi to monitor your virtual private cloud and physical IT infrastructure. With USM Anywhere, you can rapidly deploy sensors into your cloud and on-premises environments while centrally managing data collection, security analysis, and threat detection from the AlienVault Secure Cloud. Five Essential Security Capabilities in a Single SaaS Platform AlienVault USM Anywhere provides five essential security capabilities in a single SaaS solution, giving you everything you need for threat detection, incident response, and compliance management—all in a single pane of glass.
With USM Anywhere, you can focus on finding and responding to threats, not managing software. An elastic, cloud-based security solution, USM Anywhere can readily scale to meet your threat detection needs as your hybrid cloud environment changes and grows.
1. Asset Discovery
2. Vulnerability Assessment
3. Intrusion Detection
4. Behavioral Monitoring
5. SIEM
5. CISCO
Cisco Security Manager one the Best Security Information And Event Management (SIEM) Software, is an enterprise-class security management solution that helps organizations easily configure, monitor, and troubleshoot any Cisco security deployment. Cisco Security Manager can be used to manage network services such as firewall, intrusion prevention system (IPS), site-to-site virtual private network (VPN), and remote-access VPN services.Cisco Security Manager also supports security features across a wide range of Cisco devices, including firewalls, IPS sensors, integrated services routers (ISRs), and aggregation services routers (ASRs), as well as Cisco Catalyst switches and service blades such as the Firewall Services Module (FWSM) and the Intrusion Detection System Services Module (IDSM).
6. Logz.io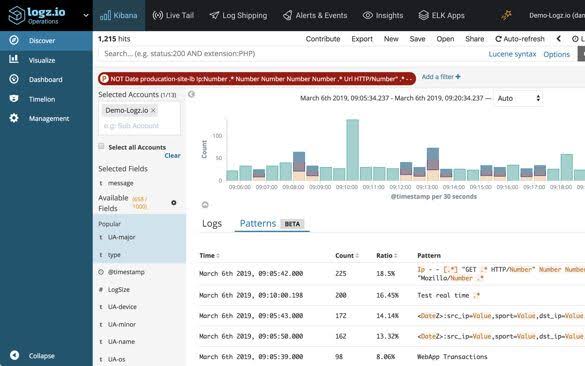 Logz.io delivers a SaaS-based observability and security analytics platform based on the leading open source – providing full visibility into modern cloud infrastructure and applications. Using the Logz.io Observability platform, customers can unify and visualize their logs, metrics, and traces to monitor their whole environment, and correlate their data to investigate details quickly. Logz.io Cloud SIEM enables targeted security monitoring and threat hunting to better secure cloud systems and data.As modern cloud environments generate overwhelming data volumes, Logz.io makes it easy to organize observability and security data into dedicated environments for every team, while identifying and eliminating noisy data that clutters the critical data. The result is a more secure, cost efficient, and productive way to implement cross-organizational observability.
7. Trellix
Trellix Endpoint Security is the #3 ranked solution in XDR Security products and #17 ranked solution in endpoint security software. PeerSpot users give Trellix Endpoint Security an average rating of 7.8 out of 10. Trellix Endpoint Security is most commonly compared to McAfee MVISION Endpoint: Trellix Endpoint Security vs McAfee MVISION Endpoint. Trellix Endpoint Security is popular among the large enterprise segment, accounting for 65% of users researching this solution on PeerSpot. The top industry researching this solution are professionals from a computer software company, accounting for 20% of all views.
8. Graylog
Graylog is a leading centralized log management solution built to open standards for capturing, storing, and enabling real-time analysis of terabytes of machine data. Tens-of-thousands of IT professionals rely on Graylog's scalability, comprehensive access to complete data, and exceptional user experience to solve security, compliance, operational, and DevOps issues every day. Purpose-built for modern log analytics, Graylog removes complexity from data exploration, compliance audits, and threat hunting so you can quickly and easily find meaning in data and take action faster.Graylog is fully multi-tenant, includes multi-threaded Elasticsearch, and is easily integrated with other components in your tech stack – even other log management solutions – to meet all your organization's log management needs.
9. Adlumin
Adlumin's Managed Detection and Response (MDR) platform and services is your command center for security operations. Adlumin illuminates the threats that would have otherwise gone unseen in the lead-up to a massive attack. Our cloud-native platform leverages powerful machine learning to identify critical threats, automates remediation rules and systems updates, and provides live continuous compliance reporting. Our platform is backed by an expert team delivering 24×7 human insights, threat hunting, and the trusted support that larger companies can no longer offer.
10. FortiSIEM
The complexity of managing network and security operations is resulting in increases in breaches worldwide. Discovery, isolation, and remediation of these incidents are measured in hundreds of days. And with a dwindling pool of skilled cyber security personnel able to manage the wide array of devices and data sources to protect their network assets, success requires a new approach. FortiSIEM provides organizations of all sizes with a comprehensive, holistic, and scalable solution for security, performance, and compliance management, from IoT to the cloud. FortiSIEM expands network visibility through the Fortinet Security Fabric's integrations with the leading security products present in most networks today.
Conclusion
As cyberattacks become more common and more high profile, it is more important than ever to understand the cybersecurity tools that are available. When it comes to security reporting, there is a conflict between the volume of data and practicality. While you do not want to miss a single security event, managing all the alerts from all the systems in your infrastructure in your security infrastructure is simply impossible.
This is where SIEM comes in. By centralizing all of the notifications in a single platform, you will be notified of any event that needs your attention without wasting time monitoring multiple systems. To further improve your security profile, you can integrate SIEM with solutions like SOAR and UEBA to automate threat detection, reduce false positives and respond to threats, or invest in a Next-Gen SIEM offering.