10 Best Sales Enablement Software
Sales enablement software provides a repository for marketing collateral and sales playbooks to supply sales representatives with content that is productive, useful, and opportune during all aspects of the selling cycle. Sales enablement tools ensure that any sales representative can find the proper content, submit it to prospects, and track prospect engagement within that piece of content. (Source G2)

What is The Best Sales Enablement Software ?
1. Accent
Accent is a cloud-based sales enablement company helping customers sharpen sales execution and improve win rates.
Their approach is unique. They combine precise content delivery with data-driven sales performance management to paint a clear picture of sales activity levels and their effectiveness–enabling more effective sales rep execution, coaching, pipeline management, and forecasting.
They help marketing teams increase their impact on sales by enabling them to manage content with great efficiency and deliver content and sales resources with high precision and relevance to the sales situation.
In short, Accent represents the convergence of traditional, content-based sales enablement and sales performance management.
HOW THEY HELP: Their data-driven approach helps drive sales in three key ways:
1. Fast access to the right sales materials, resources and guidance
2. Clear visibility into sales situations for better planning and collaboration
3. Real time tracking of buyer responses for faster follow up and better prioritization
OUTCOMES THEY DELIVER
* More Selling Time – by removing the dead, wasted time searching for and gathering the right resources
* Closer Alignment – teams collaborate to deliver the right information and materials to move deals forward and improve win rates
* Improved Prioritization – visibility and insight let sales teams focus on the right opportunities and avoid wasting time on low probability deals
* Better Buying Experience – by responding faster with more relevant, personalized information based on specific buying team characteristics, pain points, and goals
* Insight for Improvement – data analytics and measurement give teams the information they need to improve processes, impact key behaviors, and sharpen execution.
2 Albacross
Albacross reveals the companies visiting a website by identifying IP-addresses and matching them to company data in a proprietary database. IP-addresses may constitute personal data and therefore, Albacross (and their customers) must comply with GDPR.
Albacross also enriches company data via a third party with contact data for individuals, upon request from customers. All contact information shown in the platform has been provided by our third party data partner Cognism.
3. Allbound
Allbound is a saas platform that helps companies accelerate growth through their resellers and distributors with more predictably and lower costs by providing sales reps with a single SaaS toolset for training, content marketing, collaboration, and customer success. The company's partner relationship management (PRM) software from partner
onboarding, to enablement, marketing collaboration, and deal registration.
Allbound provides cloud-based channel sales that allow organizations to give real-time access to sales enablement, marketing tools, and resources. It helps companies build successful partner programs.
4. Allego
Allego's mission is to ensure that people have the skills and knowledge they need to succeed. They work around the clock and around the globe. Traditional training is broken. It relies on one-size-fits-all material in marathon sessions that are soon obsolete and forgotten.
Allego's Sales Enablement Platform uses the power of mobile technology to ensure teams can quickly create and share interactive content to train, reinforce, onboard, coach, and drive productivity anywhere, anytime.
5. Ambition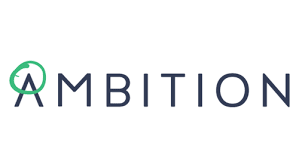 Ambition's Revenue Performance Platform™ combines Performance Intelligence with Sales Gamification and Coaching Orchestration to drive accountability and encouragement, helping revenue teams achieve their potential. With insight into what's working and what's not, revenue leaders can take action to drive behaviors and activities that drive results. In-office, remote, or hybrid, Ambition is helping companies like ADP, ServiceNow, the Atlanta Braves, and T-Mobile achieve their revenue potential.
6. Apparound
Apparound, Inc. is a privately owned, US registered company. Founded in 2008, Apparound has several offices worldwide while its main operations are based in Pisa, Italy.
Apparound has been developing and delivering best-in-class CPQ solutions since before the category had a name. Our ability to provide a comprehensive and easy to use CPQ applications is based on these key attributes:
Agility
Apparound can be implemented in as little as 6 weeks, faster than any other CPQ solution. The software delivers a custom branded sales experience "right out of the box", but will also supports extensive configuration to match your unique needs.
Responsiveness
Apparound is the only CPQ provider that guarantees seamless implementation and end-to-end support from live professionals.
Comprehensive expertise
Through years of successful projects, Apparound has developed extensive knowledge about tech-powered sales processes. This knowledge has been tested and proven in a wide variety of industries including electronics, telecommunication, manufacturing, and automotive.
Unique technology
Apparound CPQ is the only solution which integrates training and gamification into the application to improve the effectiveness of your sales force. And unlike other CPQ solutions, it works seamlessly whether online or offline.
7. FullCircl
FullCircl is born from a combination of two great companies, Artesian and DueDil.
if someone Want to find customers that fit him risk profile, onboard them quicker, and keep them for life?
At FullCircl, they are on a mission to help financially regulated businesses do just that.
if a person Forget static customer data. they will bring a multi-dimensional view that combines advanced data ingestion, validation and augmentation with real-time news, social signals and more. All neatly delivered via a web app or API.
8. Ascent Cloud
Ascent Cloud's goal is to bring sales and customer-facing teams the solutions they need to drive their teams forward, bridging the gap between the data in a user's CRM and the way people have always interacted with it.
they believe the enemy of success is stagnation. That is why their goal at Ascent Cloud is to excel beyond, not reinforce, the status quo.
By introducing their users to a new path of success, their solutions provide actionable insights and allow the person to improve processes, drive productivity and improve performance to impact their organization's bottom line.
9. Bigtincan
Bigtincan (ASX:BTH) helps sales and service teams increase win rates and customer satisfaction. The company's mobile, AI-powered sales enablement automation platform features the industry's premier user experience that empowers reps to more effectively engage with customers and prospects and encourages team-wide adoption. Leading brands
including AT&T, ThermoFisher, Merck, ANZ Bank and others rely on Bigtincan to enhance sales productivity at every customer interaction. With global sales and marketing headquartered in Boston, Bigtincan also has offices across EMEA, Australia and Asia.
10. Bloomfire

Bloomfire is a secure knowledge engagement platform that empowers teams to find information fast. Eliminate shoulder taps, frantic Slack requests, and repetitive questions by giving your team the knowledge they need, when and where they need it. Users can upload content in any format (including word documents, PDFs, videos, audio recordings, and slide decks) or create new content directly in the cloud-based platform. Bloomfire deep indexes every word in every file–including words spoken in videos– so that users can quickly find what they're looking for.
Whether you're looking to share knowledge across your entire company or within departments, Bloomfire helps break down silos and make information accessible to everyone who needs it. Bloomfire is currently powering the knowledge sharing efforts of leading companies including FedEx, Jackson Hewitt, Delta Faucet, and King's Hawaiian.
Results customers have achieved using Bloomfire include:
-Saving employees an average of 30 minutes a day looking for information
-Decreasing the number of customer service calls placed on hold by 50%
-Increasing client satisfaction by 30% -Reducing internal emails by up to one third
-Democratizing insights and research across lines of business
Sales Enablement software should be easy to use, should get integrated with the softwares you are using, and provide the features like content management, mobile readiness, and analytics. There are several tools available in the market and all of them offer a good number of features. Company goals are the most significant factor while choosing the software. It helps with finding the solution as per your business needs.