10 Best Accounting Software
Good accounting software is a must for entrepreneurs who want to make their business a success. Not only should it be able to provide a quick summary or detailed description of your profit and loss along with your other financial transactions, it should also ensure that you meet the legal requirements of the specific region or country in which your business operates.

Online accounting software is a computer program that helps accountants and bookkeepers record and report a company's financial transactions and much more.
What is the Best Accounting Software ?
Below we'll list accounting software that can help you run your business.
1.NETSUITE
NetSuite ERP is an all-in-one cloud business management solution that helps organizations work more efficiently by automating core processes and providing real-time insights into operational and financial performance. Through a single integrated set of applications for managing accounting, order fulfillment, inventory, manufacturing, supply chain and warehouse operations, NetSuite ERP enables organizations to gain visibility into their data and gain tighter control over their business.​​
With real-time access to financial data, you can quickly drill down and create reports and disclosures to meet a variety of financial compliance regulatory requirements, including ASC 606, GAAP, SOX, and more.
Benefits of NetSuite Cloud Accounting Software:
Improve accounting accuracy : eliminate duplicate data entry and inefficient spreadsheets.
Real-time information : real-time metrics and role-based dashboards help you keep an eye on your business.
Close with Confidence : accelerate the financial close and maintain compliance with accounting standards.
2. QUICKBOOKS
Quickbooks Number 02 in our list of the Best Accounting Software, it is a professional online accounting software to clearly understand your profit without any manual operation. So you can monitor cash flow, use time tracking and process payments from your phone. Upload receipts from anywhere to easily track expenses.
QuickBooks syncs with your account and automatically categorizes your transactions, making it easy to organize throughout the year.
It allows you to :
Run business anytime, anywhere. QuickBooks organizes your account in the cloud.
Track sales, send invoices and see how your business is doing from anywhere.
Invite your accountant, accountant or other user to work on your books.
Make better decisions faster by putting your financial data at your fingertips.
You can add, remove or change user access rights at any time.
View information like bank balances and transactions to get a more accurate picture of your business.
QuickBooks uses advanced security measures and encryption to keep your data private and secure.
3. SAGE INTACCT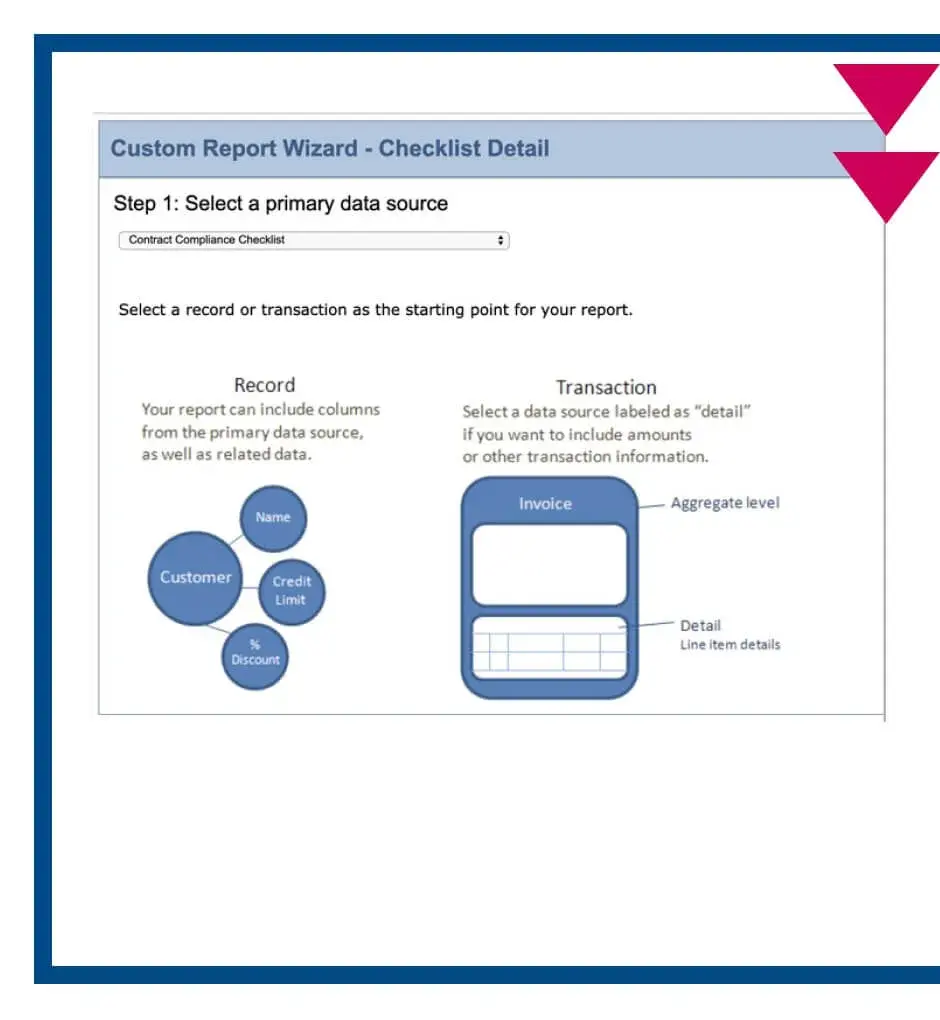 Sage INTACCT is a best-in-class centralized accounting platform provides any business with a robust technology infrastructure to easily share and integrate data with top-of-the-line solutions such as Salesforce, without incurring high IT costs.
The Sage Intacct platform provides tools to collect and display the unique data that drives your business. Unlike systems that require coded scripts, Sage Intacct customizations are easily configured by the accounting team.Using Intacct's custom transaction workflows, you can create multiple workflows for different types of customers and suppliers and publish them to the general ledger in different ways.
It is designed to meet your unique business needs by capturing and aggregating high volume transactions or tracking and linking collection communications to accounts receivable. Customizations and applications can be added as needed to meet the needs of your growing business and evolving financial processes.
Most Sage Intacct customers have two or more integrations with other services. Open APIs (application programming interfaces) and SDKs (software development kits) facilitate integration. Developers or business analysts can push data to Sage Intacct and even initiate integration actions from dashboards and application pages.
4. XERO
Xero is an accounting software is designed to improve the lives of small businesses and their advisors, helping them grow and prosper.plus, with Xero, accounting and bookkeeping practices can access efficient compliance tools, intelligent practice management software and a single cloud-based ledger for each client in one place.
With Xero, you can:
Collaborate with clients: Get employees and clients to work together on the books.
Manage your practice: View completed work and gain insight into your client base.Effectively develop your practice and promote your services.
Make compliance easy: streamline the compliance process with templates for less manual work and clearer documentation.
Free Software and Other partner Program Benefits: Unlock exclusive Xero benefits with accountants and the accountant community.
It also features Pay bills so you can track and pay bills on time, Bank connections that allows you to connect your bank to Xero and set up bank feeds, Track projects so you can quote, invoice and get paid for jobs, Reporting, Bank reconciliation, Claim expenses, Accounting dashboard and more.
5. FRESHBOOKS
FreshBooks double-entry accounting gives you everything you need to stay organized, comply with regulations, and make informed decisions at tax timewith current knowledge.In minutes, you can customize your chart of accounts and expense categories, and track your organization's day-to-day finances.
Grow your business by tracking loans, new assets, and unique expense categories in FreshBooks. Generate insightful reports to understand the state of your business and plan for the future.
With FreshBooks, you can confidently grasp the health of your business, make decisions based on insights, and understand the costs of running your business all at a glance. Generate accounting reports and use the accounting tools in FreshBooks to keep you informed about the costs of running your business, you can also invite your accountant and up to 10 accountant team members to your FreshBooks account with just a few clicks.
Your accountant can update your journal entries and chart of accounts. They can also generate reports, file taxes and help you make informed business decisions. No extra cost.You can approve, modify and import transactions directly from your bank account. Create summary reports and export to Excel with one click. Upload a picture of your invoice, email the invoice to your account, and import charges directly from your bank account. Then run reports such as the Income Statement, Cash Flow Statement, and Accounts Payable Aging.With the Points feature, you can track prepayments, overpayments and points and easily apply them to future bills, all without having to add them in your head!
6. BLACKLINE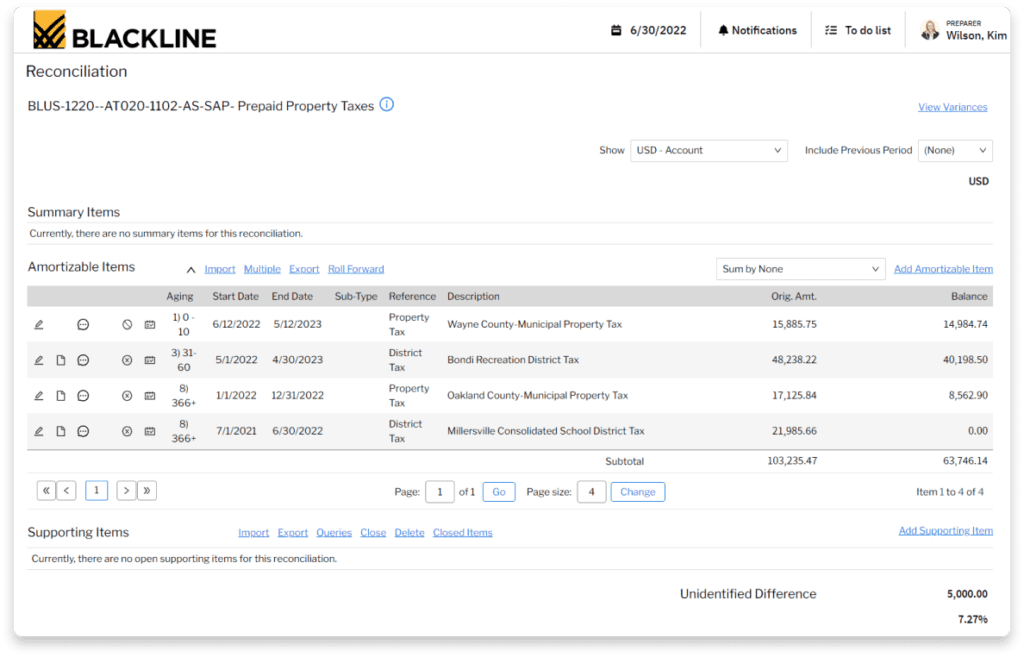 Blackline is a program for accounting that unifies your systems, data and processes to provide accounting automation for your team.
Refocus your team on analytics and strategic business partnerships by replacing repetitive, heavy spreadsheet work with leading practice automation. Centralize data and close activities, automate journal entries and reconciliations, increase control and enhance transparency.
Use tthis solution to :
Improve reporting accuracy and efficiency by automating journal entries, reconciliations, and controls to save time and speed up the financial closing process.
Increase agility and support future growth by securely unifying and accessing data, policies and procedures in the cloud.
Streamline audits and support ESG efforts by managing audit requests and findings to increase transparency and avoid delays.
Eliminate bottlenecks and provide timely insights by centralizing, tracking, and coordinating activities using business rules and intelligent workflows.
Blackline's main features :
Account Reconciliation: Transform the attestation process with features that ensure accuracy, improve control, and maximize efficiency.
Task Management: Track and control various accounting task types and leverage role-based workflows and real-time dashboards.
Transaction matching: Reduce risk and focus financial and accounting capabilities on exceptions and other priorities by automating repetitive actions.
Journal Entry : Centralize and automate the creation, verification, review, and publication of journal entries.
Compliance :Proactively identify and monitor risks with real-time visibility and simplified control creation, validation, and auditing.
Variance Analysis, Smart Close, consolidation Integrity Manager and Account Analysis.
7. ACUMATICA
Acumatica is an Easy-to-use, customizable cloud ERP software that integrates with the way you work and with technology that connects your business across time and distance. Their flexible deployment and growth-friendly licensing puts customers first and is ready to scale with your changing needs.Acumatica ranks at the top for user experience and ease of use, making it easy to drive adoption and collaboration across your organization. Integration with other tools and software is easy through the extensive Acumatica marketplace or custom developer-friendly integrations.
In addition to industry best practices for data security and privacy, you get customizable, role-based permissions to ensure you can collaborate securely inside and outside your organization. Use it to manage your business, view all customer interactions, and get proactive business reports and insights from any web-enabled device.
Key benefits of Acumatica:
Improve insight and analytics.
Implement companywide finance and accounting processes and systems.
.Access reports and dashboards that offer a real-time view of current and future business performance and trends.
Use cloud-based ERP to drive a single version of the truth and lower IT costs.
Use Web-based financial consolidations.
Ensure regulatory and audit compliance with Acumatica's financial management functions.
Give all companies/entities their own books. Use inter-company functionality for consolidations.
8. TALLYPRIME
Tallyprime is an integrated business management software that allows you to manage accounting, inventory, regulatory and compliance, banking, payroll and various other processes. It's simple and intended for use by people with no IT and non-accounting backgrounds. Find information easily, consistent options, navigate without remembering paths, and more.
Use features like "Go To" and customizable reports to discover and view reports and segment them the way you want. To support your growth trajectory, TallyPrime allows you to manage multiple companies and add features like multiple go-downs, multi-currency, order process, cost centres so you can focus on your business growth.
It helps you get paid faster and manage payment terms with fast and hassle-free accounts receivable and payable management.
The software also allows for easy and efficient movement of inventory, optimizing cash flow. Plus, insightful reports help you make immediate security decisions and better plan your company's growth. With its prevention, detection and correction mechanisms, it ensures that your books are always correct.
With TallyPrime, you can print or view reports from the document entry process, you can load another company into the report without giving up the activity you worked on, and learn about violations or odd details from all the reports you view, and more.
9. ZOHO BOOKS
Zoho Books is a bookkeeper software for small businesses that manages your finances, automates business processes and helps you collaborate across departments.Because it knows your sales tax responsibilities and prepares your audit report according to IRS guidelines, it handles day-to-day accounting tasks flawlessly.
With Zoho Books, you can:
Collaborate with your customers and securely store their payment information through the Customer Portal.
Customize reports and further filter data for better insights.Track time spent on projects and easily bill your clients for your work.Reconcile trades in seconds and get ready for tax season.Keep track of inventory levels over time.Easily create and send orders.Easily track payments with payment reminders.Offer your customers online payment options and get paid faster.Organize your inventory with vital information like SKUs, costs, and inventory levels.Calculate your sales tax liability in real time
10. Oracle E-Business Suite
Oracle E-Business Suite supports today's evolving business models, increases productivity, and meets the demands of today's mobile users. Building on a 30-year history of innovation, Oracle E-Business Suite continues to deliver new application capabilities and extend existing capabilities, while allowing you to take full advantage of Oracle Cloud.
Oracle E-Business Suite runs best on Oracle Cloud. Save money, increase productivity, and respond to changing business needs with an automated, scalable cloud infrastructure.
The continuous innovation release model integrates technology stack updates with Application code update to enable E-Business Suite customers to take advantage of new technologywhile maintaining its current application code level.Sales applications include sales automation, sales order management, and channel management.
Marketing applications include marketing automation, marketing resource management, and trade show management. Service applications include customer service, field service, call center, and self-service.
Oracle E-Business Suite also includes applications for managing services, finance, human capital, portfolio and supply chain operations.
Conclusion
Now that we've learned about the best accounting software, you're ready to automate processes, simplify tax filings and save time and money so it can be a huge investment. Before choosing what's software is good for you, be smart and try to research their strengths, characteristics, capabilities, potential weaknesses and organizational needs.