10 Best Email Tracking Software
One of the great things about social media apps like Facebook and Instagram is that you can know exactly when the receiver opened the message you sent, which is not the case for emails! that's why email tracking softwares were made! they give you the ability to know wether the email you sent has been opened or not and whether the link you sent has been clicked. In this article, you will find the best Email Tracking Software so far.

What is the Best Email Tracking Software?
1.Salesloft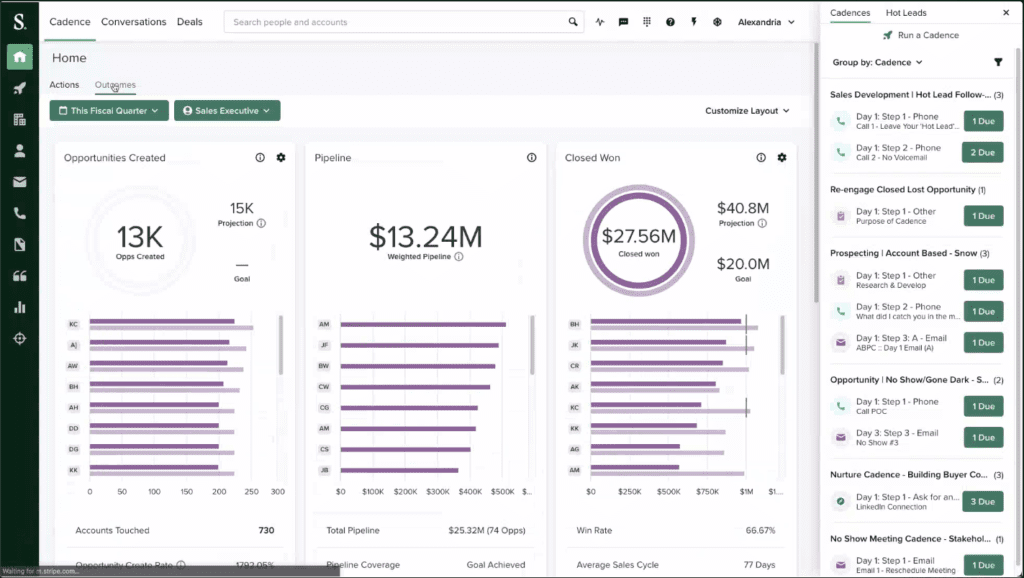 Salesloft is a company that provides tools for sales teams to accelerate the process of closing deals and increasing revenue using its Modern Revenue Workspace. It is the top-rated sales engagement system with the highest score in 26 of 30 criteria, providing sales teams with everything they need all in one place offering :
Multi-chanel messaging : allowing its customers to deal with every call, message or meeting all automatically gathered in the admin panel.
Pipeline Management & Insights : Helping to manage sales performance, automate workflows, Manage pipeline health, and providing good sales forecasting.
Conversation Intelligence : Using artificial intelligence analysis and insight systems, Salesloft gives its customer the ability to track and record sales calls in addition to online coaching based on all the data gathered by analyzing every meeting showing exactly what the managers should focus on more.
Analytics & Reporting : By gathering all data about the buyer's interactions, Scalesloft gives you a clear view and powerful insights about the sales process and allows you to know which product is giving more gains than the other pushing your business to grow even more.
It has been used by thousands of famous companies like Slack, LinkedIn, and Microsoft to help their sales teams close more deals and increase revenue.
2. Outreach
Outreach is a sales engagement platform that helps salespeople and sales teams drive more sales and make that proecess automatic and improve their results using powerful artificial intelegence thechnologies . This platform is trusted by hundreds of huge companies that are making great revenues like Zoom , Twilio , Siemens , Snowflake , Affirm and more .
Outreach Engament , by tracking key sales activities like email , phone calls and social media activity , allows sales teams to target buyers according to a personlized interractions . Its a platform based on a powerful Ai system that provides team analytics , A/B testing , automatied data sync , helping managers to coach all the team in order to give the best of the best and It also makes it easy for customers to book meetings just in one second by integrating in the platform a meeting scheduler .
3.Mixmax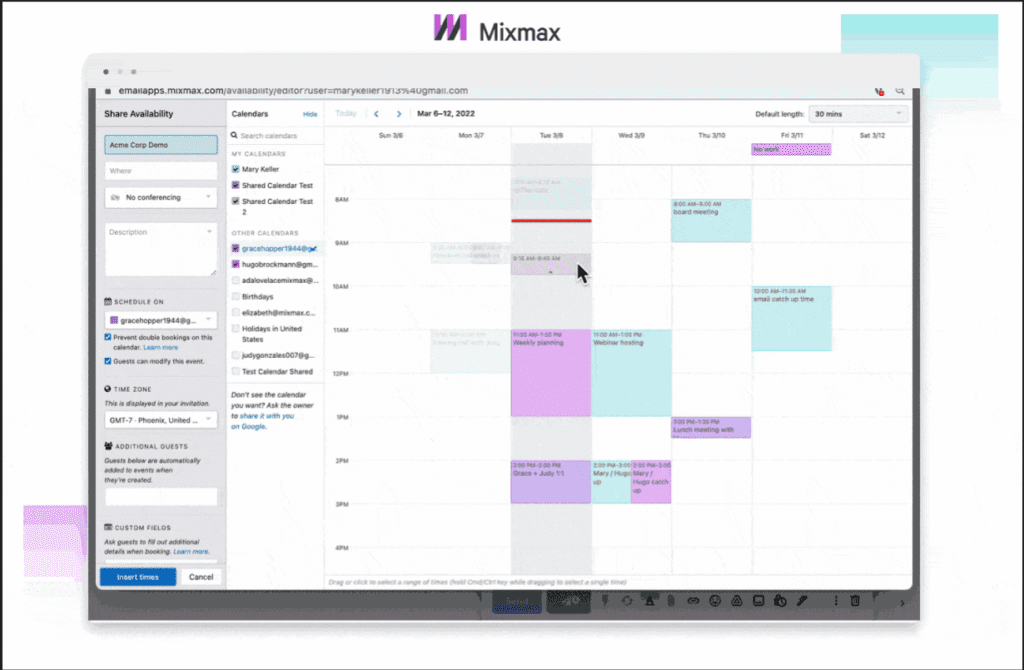 Mixmax: one the Best Email Tracking Software, is a productivity software that combines email, calendar, and chat in one place. It helps teams to coordinate schedules and get more done. The mixmax platform was founded by Gabor Cselle in 2013. The company has raised $5 million from investors including Y Combinator, General Catalyst Partners and Felicis Ventures. It includes the following features:
– Email tracking: Mixmax tracks all emails sent by the user and integrates them with the calendar so that you can see when recipients open your messages or schedule meetings accordingly with the Scheduling Assistant feature and also win more replies due to smart messaging .
– Calendar: Mixmax also has a calendar which you can use to create appointments, manage events and track tasks on a daily basis. You can also set reminders for yourself or your team members so that no one misses any deadlines.
– Chat: Mixmax also comes with a chat feature which lets you communicate with colleagues both inside the app and via SMS text
4.Monday
The monday platform is a web-based project management and collaboration tool that helps teams manage projects, tasks and schedules. It offers a variety of features for project managers and team members including time tracking, task management, reporting, Gantt charts, document management, email tracking and also helps managers to do their job easily by automating sales process.
The platform is designed to be accessible from any device with an internet connection, and you have the ability to change the CRM design inorder to match your activity with no need to call a developer. monday.com also offers mobile apps for iOS and Android which allow users to stay connected from anywhere in the world with their projects at their fingertips.
5.Freshworks
Freshsales is a sales automation software that helps salespeople close more deals. The Freshsales CRM integrates with Gmail and Google Calendar, which makes it an efficient tool for managing your day-to-day tasks. This platforme gives you details about the interactions of your customers giving you the ability to increase your sales according to these precious informations . In addition, it improves sellers efficiency by making the majority of the selling process automatic and using Ai to finish time consuming tasks wich pushes the team to be more present to deal with the real problems.
6.Gmass
Gmass is a Gmail extension that allows sales teams to boost their productivity and improve their revenues by sending Mass emails that can break Gmail limits due to their new technology and their scheduler that allows sellers to schedule mass mail sending for any time in the future.In addition, the extension can access directly to google sheet and even send emails automatically with tracking ability which makes it possible for the managers to have a clear look on how many emails have been opened, clicked or bounced just by using Gmail.
7.Yesware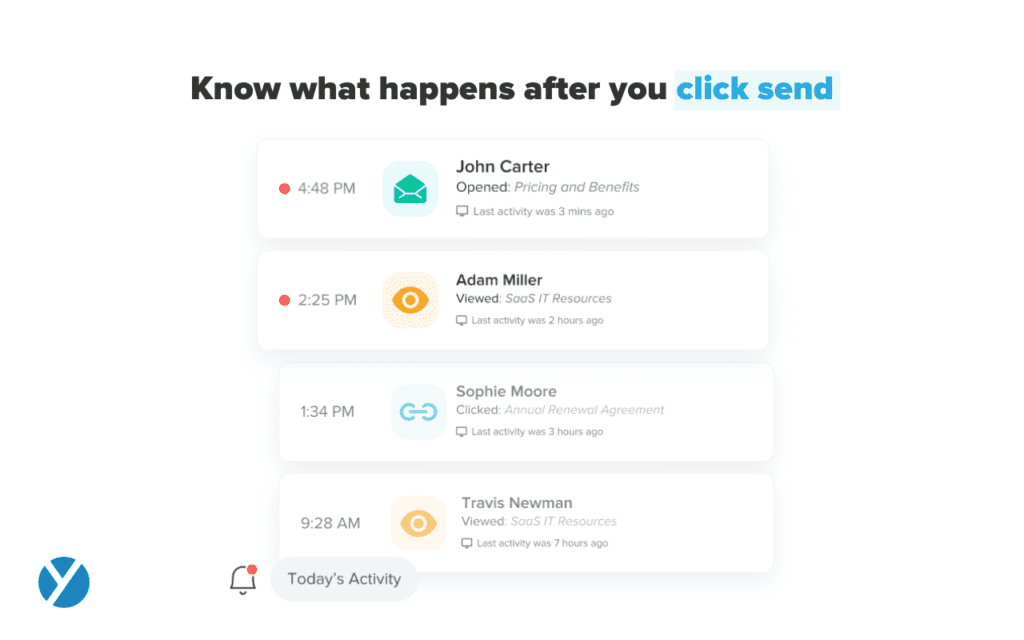 Yesware Is a sale and marketing automation software that provides email tracking, lead scoring, and campaign management. The company was founded in 2008 by Ryan Holmes, and it has been providing its services to more than 300,000 companies around the world.One of the best features of this platform is that it tracks email outreach automatically and organise all that data to CRM without taking any time letting your team work more on the real stuff. Furthermore, this outreach software gives you exactly what you need in order to get your job done and push your revenues without disturbing you with hundreds of features as a lot of platforms do to impress their customers, which makes it perfect.
8.Insidesales
InsideSales is a cloud-based predictive sales software company that helps businesses grow their revenue. The company was founded in 2004 with the goal of improving the way sales teams collaborate and make more deals.
InsideSales.com offers a suite of products and services for sales, marketing, and customer success teams to help them generate more revenue from their customers by focusing on the right leads at the right time. It has three primary products: Sales Accelerator, Marketing Optimizer, and Customer Success Platform. The Sales Accelerator product helps organizations identify and reach out to qualified leads through email campaigns, phone calls, or social media messaging depending on each organization's needs. This product is used by organizations to increase their lead generation rates by as much as 20 percent in three months. The Marketing Optimizer product helps companies improve their marketing efforts by identifying which marketing programs are working best for them (e-mail campaigns, social media posts, search engine optimization
9.Close
Close is an email one of the best tracking software created in 2013 helping sales teams to improve their revenues by providing automated CRM with a great simple design that helps the users to keep an eye on every thing easely . This platform is used by some of the fastest growing sales teams as Nowports and Hipcamp . It allows seller to reach more people by organizing emails and prioterizing the most important ones , it also helps to get rid of the handwork that slows the team by automating your workflow by using their strong AI system .
10.Nimble
Nimble is a company that provides an AI-powered assistant for small businesses. It helps with managing and organizing tasks and projects. The AI-powered assistant also generates content ideas for the business. The company was founded in 2016 by CTO Sri Shivananda, who is also the founder of ResumeGoose. Nimble lets you create to-do lists, assign tasks to team members, and track progress on projects. The platform makes the process of data entery automatic giving more time for the team to spend en gaining deals, with a smart agenda it helps organizing all the meeting making it easy to manage. In addition, it provides a special CRM that gives the managers the most wanted informations about their customers as experience and mutual interests and a lot more.
Conclusion
Email tracking software is a tool that helps in measuring the effectiveness of email campaigns. It is a must-have for any company that sends out emails to their customers. The software helps in monitoring the performance of email campaigns and also provides insights on how to improve them.