10 Best Proposal Management  Software Solutions
Proposal software is designed to streamline and automate the proposal process, enabling you to quickly generate and share documents, as well as track their success.

If you're shopping around for better proposals, you should take a look at our listing of the Best Proposal Management Software Solutions.
What is the Best Proposal Management  Software Solutions?
1. Pandadoc
Our first software proposal example is Pandadoc, it is an all-in-one document automation software to simplify the process of creating, approving and e-signing proposals, estimates, contracts and more.
With powerful document creation, document analysis, and workflow capabilities, you can :
create professional, error-free documents using pre-designed templates and customizable formats
It has a drag-and-drop library of 450+ quote templates to help you easily create sales quotes with rich collections for different use cases that are easy to edit
see how long it took customers to view your proposals , whether they downloaded a PDF and whether they clicked a link,
Easily create sales quotes with rich collections for different use cases that are easy to edit.
You can also receive real-time notifications when a proposal is opened ,viewed and commented.
Integration with your CRM allows you to create better offers and streamline the sales process
It also features rich media drag-and-drop documents, editor content locking, approval workflows, user performance and content reporting.
2. PROPOSIFY
Prorosify One of the Best Proposal Management  Software Solutions, it is a proposal software automates repetitive tasks, removes unnecessary documentation bottlenecks, gives you visibility into your sales cycle, and paves the way for more efficient workflows and positive opportunities.
This tool allows you to
Create stunning sales documents that are consistent and error-free, lock down sections and require approval based on specific criteria like deal size.
Save product descriptions, case studies, fees, images and even entire offers using its content library.
Receive notifications when the prospects open, read, and sign their sales documents, and how long they spend on each section, so you can engage on time.
Set up legally binding electronic signatures that reps can drag and drop into any quote.
Make customizing proposals.
Snyc with your CRM , like hubspot and salesforce.
Features include a flexible and easy-to-use design editor, electronic signatures, CRM integration, data-driven insights, interactive pricing, content management, approvals, and more.
3. RFPIO
Rfpio An RFP automation solution and response management software that organizes content and provides powerful collaboration, enabling organizations to realize their potential through a thriving ecosystem that creates value for the entire organization by aggregating knowledge and content for all employees.
The main feature of RFPOI are :
Real time analytics : atomatically collect data and develop your sales and proposals stategy.
Machine Learning Curated Content Library : Keep content up-to-date and accurate with advanced content moderation and review cycles.
Human-assisted AI: Helps quickly analyze proposals requirements and content, and provides cost analysis of required resources so you can make informed decisions.
AI Recommendation Engine: Automatically recommend answers based on historical data .
AI-Driven Knowledge Management : Helps You Exceed Customer Expectations with Near Real-Time Response.
Open API : enables you to connect your employees and improve the quality and accessibility of your content .
Project management tools : assign tasks, set sequential review cycles, and track project status in real-time.
Electronic Signature Tool : Sign documents, contracts, cover letters and more.
4. DEALHUB.io
Dealhub.io is a unified platform for pricing, contract and subscription management that helps you increase productivity with automated sales enablement tools that simplify workflows and business processes, gain insights into customer engagement and interest levels, tailor relevant content and delivery at every step of the buyer's journey. and increase active sales hours with an all-in-one sales proposal generator.
This software includes :
Digital DealRoom: Enables sales teams to quickly assemble and generate tailored deal proposals in a convenient and easy-to-send digital room.
Configure-Price-Quotes : Generate error-free quotes in any branded format (DealRoom, PDF, Word, Excel), streamline approval processes with automated workflows, and automatically sync data to your CRM.
Contract Management : Use pre-approved templates to minimize errors, easily edit and change terms, and automatically extract contact details from your CRM.
Subscription Management : Connecting, Quoting and Activation of subscription Services , enabling you to automate subscriptions, renewals, recurring payments, upselling and cross-selling, co-terming, quoting and revenue recognition.
Plus, it Integrates easily with leading CRMs : such as Salesforce, Microsoft Dynamics, Freshworks, Sugar, Hubspot and Open API.
5. LOOPIO
Loopio is a cloud-based proposal manager software tht centralize your best RFP content, automate your RFP responses and collaborate seamlessly across teams. It provides automated review cycles, freshness scores, and new content discovery tools.
Loopio reduces time spent searching documents and tracking team information, alleviating bottlenecks in responding to RFPs, security questionnaires, and more.
Loopio offers you:
Smart Library: Find the best answers quickly and easily with a powerful search function and content entry system.
Autopilot: Smart import and automatic problem detection help you initiate RFP responses faster.
Custom Branding : Create responses that match your branding when exporting.
Close the looping workflow: Identify new or updated answer content for future use in your library.
Dynamic RFP Template: Instantly deliver customized sales offers and documents.
Easy Export: Download finished Projects back into their original file
Project Tracking: Set milestones and approvals to keep responses on track
Slack Integration : Get notifications and updates on your work.
Insightful Reporting: so you can see how and where data is being used.
6. GETACCEPT
GetAccept Number 06 in our Best Proposal Management  Software Solutions List, it is a digital sales room platforms that gives you the possibility to create authentic buying experiences through transactional and pipeline insights, customized sales materials, personalized videos, and seamless integrations.
With this software you can:
Impress your prospects with engaging case studies, video presentations or company presentations.
Share them in one place to stay in control and get noticed early in the sales process.
Interrupt the sales process with selfie videos, live chat messages or SMS.
Get notified when potential customers open your listings.
Match new stakeholders when sharing your content, and determine exactly when and who to follow up.
Upload your existing documents or create a proposal from scratch in GetAccept using the editor tool.
Save your sales proposals, quotes and contracts to the template gallery and share them in minutes.
Drive your business forward with automated reminders via email, text, chat and video.
And finally, sign anytime, anywhere with a secure electronic signature.
7. QWILR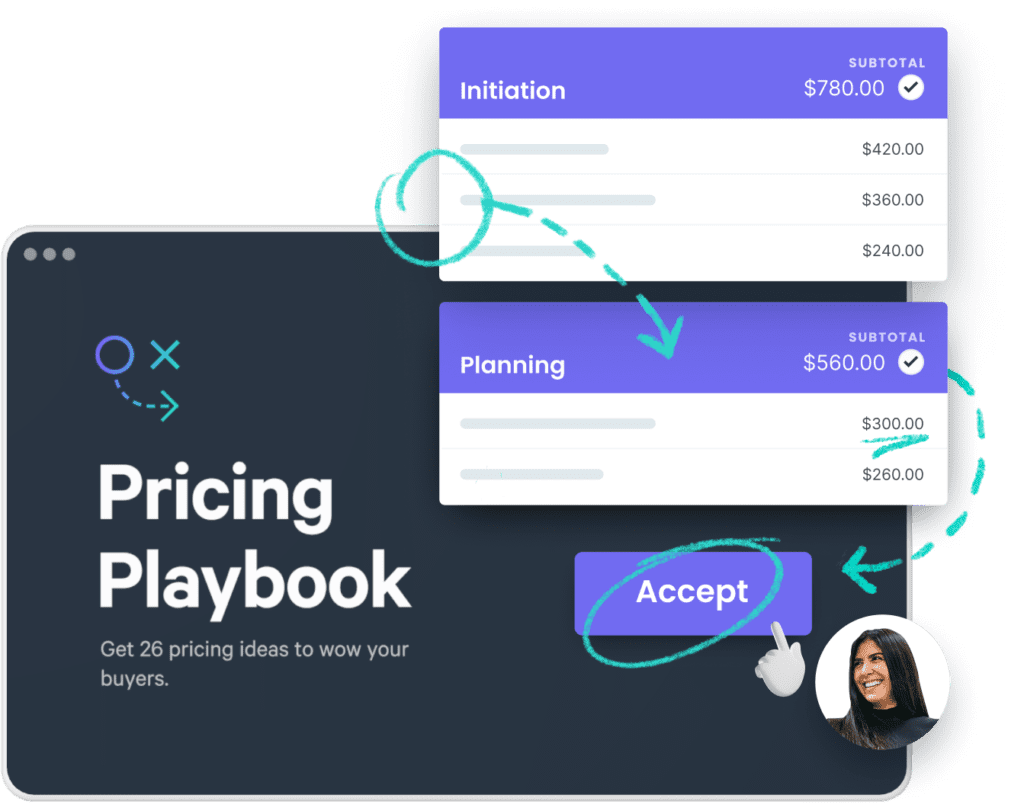 Qwilr is an Online proposal software that instantly generates personalized offers by incorporating buyers data from other systems.
Qwirl enables you to quickly create beautiful sales and materials with over 150 professionally designed templates using its powerful editor, easy-to-use templates, beautiful Unsplash image gallery, branding controls, and modular building blocks.
You can also attract buyers with interactive, embeddable content. Add calendar links to book meetings, make virtual sales with video greetings, and embed Google Maps, all on one page.
It also includes interactive pricing, electronic signatures and payment options on a personalized page.
Finally, the integration allows you to automatically generate sales proposals, quotes and contracts Your CRM or data source.
8.RELAYTO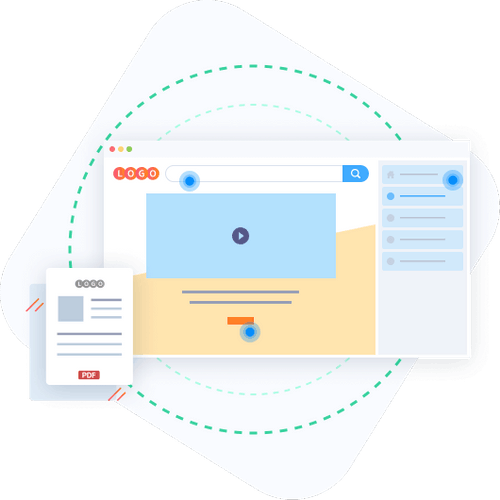 Relayto is the #1 interactive experience platform that transforms your static content (PDF, MP4, images) into engaging interactive experiences that allow viewers to choose their own path and educate themselves.
You can simply upload your file and watch it automatically transform into a smooth digital microsite with smooth animations, responsive navigation, immersive calls to action, and more real-time custom notifications and actionable buying signals.
With 24/7 notifications, you can intelligently track and see how users are interacting with each document in real-time, as well as an easy-to-use analytics dashboard.
The metrics provide insights into 360-degree digital body language, activity, and intent, summarizing when and where audiences spend their time, so you can prioritize your outreach efforts.
9. RFP360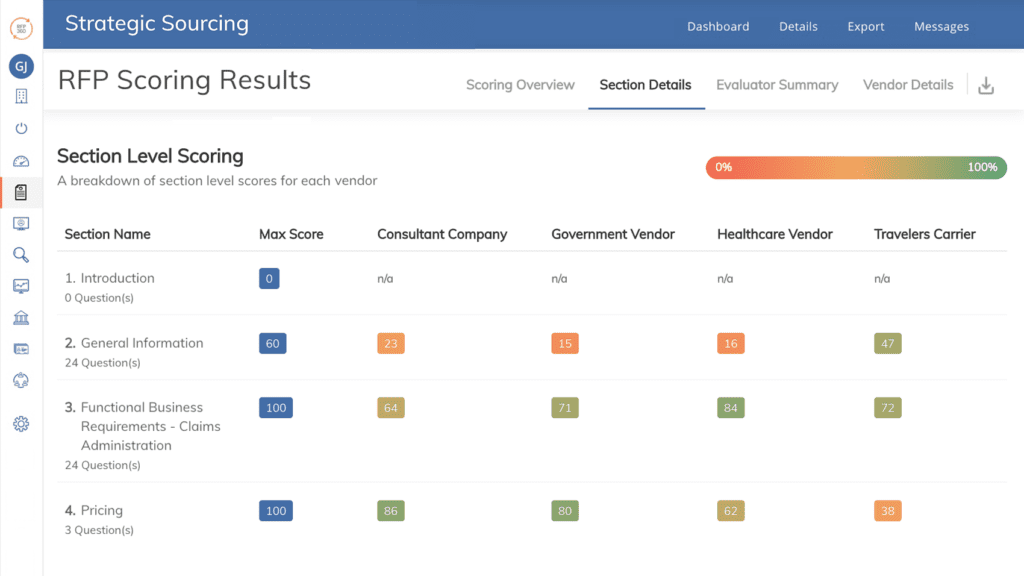 RFP360 one of (The Best Proposal Management Software Solutions) is a procurement software that delivers immediate value, strong and lasting customer relationships, and a way to encourage innovation and simplify your complex sourcing and procurement projects .
The main features of RFP360 are:
RFx Development and Management: to manage all requests in one template library.
Workflow and Collaboration: so you can assign tasks, set deadlines, collaborate and communicate with stakeholders, suppliers and evaluators in a single solution.
Reviews and ratings: giving you the ability to collect, evaluate and compare responses in a single view.
Dashboards and reports: allowing you to generate reports to drill down on past responses and view dashboards to see the status of RFPs and tasks.
You can also include data collection forms with formulas and lists of units of measure, scoring suggestions, and collaborate with colleagues and suppliers in a single digital workspace.
10. CONGA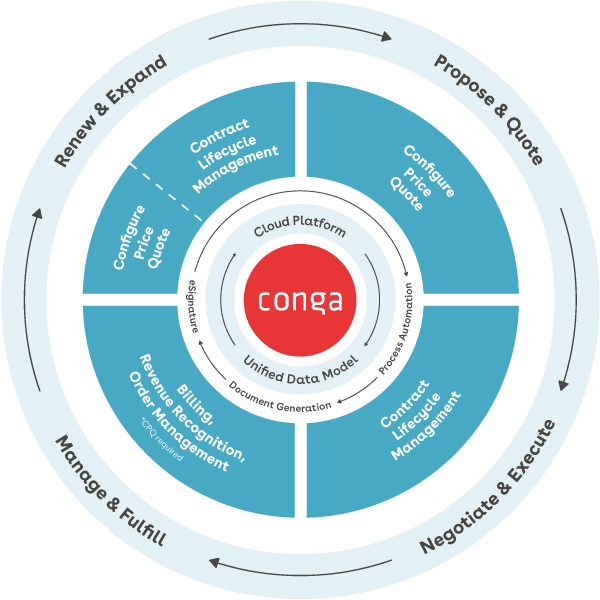 With Conga's document generation solutions, you can streamline each document for maximum benefit and tailor it to the exact needs of your business and clients and eliminate process deadlocks to increase business revenue.
Using Conga Composer, you can automatically create documents with just one click. Send accurate, consistent communications that directly contain your data to enhance your brand and delight your customers.
Conga's automation solutions deliver real-time notifications , tracking and analysis with unprecedented speed and accuracy, helping you get the most value from every document, every time.
It manages key business documents such as quotes, quotations, contracts, invoices, work orders, shipping documents and account plans so you can keep up with your customers' needs.
You can get the right data into the right template, insert data directly into your document from any external source, such as Salesforce, to avoid copy and paste errors.
Finally, if you want to increase your operational efficiency, you can add their automation solutions conga batch and conga trigger.
Conclusion
Now, after seeing our Best Proposal Management Software Solutions review you should know what to look for in a proposal software , make sure you choose carefully as the options you choose can mean the difference between winning and losing. While there is no one-size-fits-all solution, the ideal proposal software is an option that meets all your needs and integrates with your current tools and processes.