10 Best AI Product Description Generator Tools
A Product Description Generator is a powerful tool for eCommerce marketers. Utilizing AI, marketers can now create and launch product descriptions that are unique, SEO-optimized and trained on growth marketing best practices in days hours minutes.

Using product description generators, you can train the AI to write product descriptions in your brand's tone of voice and style. While these tools may be cheaper than a copywriting service, there's an AI learning curve you pay for. Think about what kind of product you're creating, and then choose accordingly.
What are the Best AI Product Description Generator ?
1. Writesonic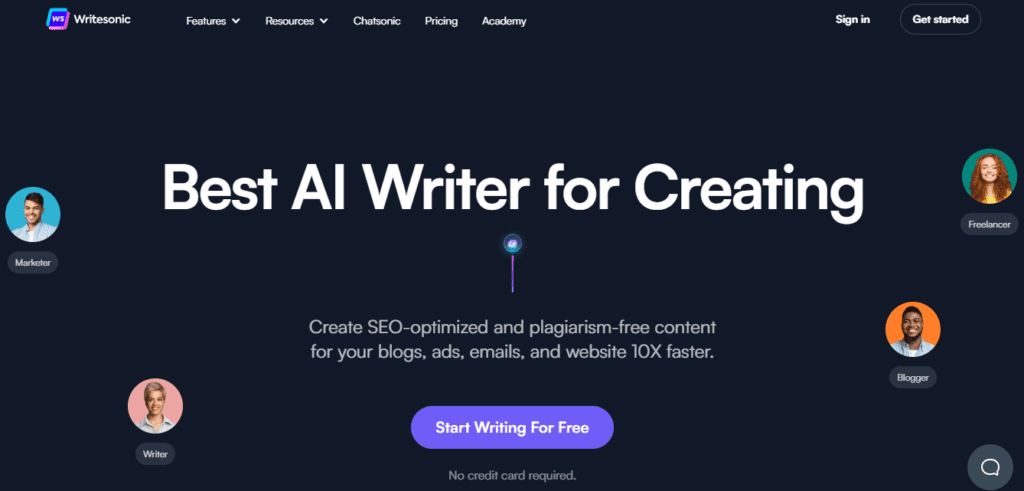 Writesonic is an AI-powered writing assistant with a mission to empower everyone in the world to write anything and publish anywhere. It's like Canva for writing, with tools to simplify the process of creating, editing, and publishing articles, blog posts, ads, landing pages, eCommerce product descriptions, social media posts, and more.
2. Dukaan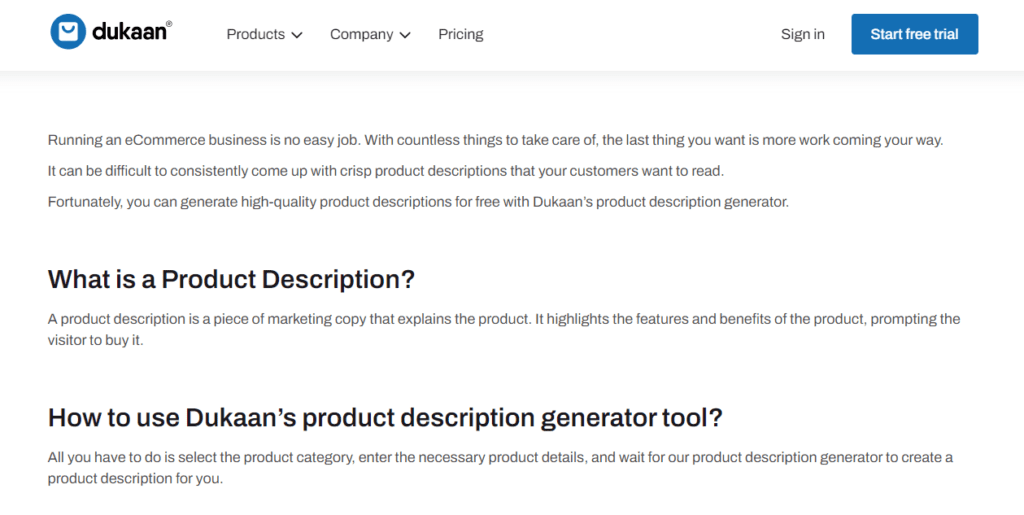 Dukaan helps you launch your online store in less than 30 seconds. Dukaan handles everything from managing products, inventory, marketing, payments, and logistics. Whether you want to sell clothes, jewelry, or furniture, Dukaan has everything you need to run your eCommerce store.
3. Aiseo
AISEO is an online copywriting tool, developed especially for content writers, freelancers and content managers to enable them to create unique and engaging content for their blogs, posts, assignments, or social media.
4. Copysmith
Copysmith is an AI writing assistant that claims to create high-converting ads, product descriptions, emails, and more – in seconds! Their homepage states that the tool will bring an end to writer's block and help you explore creative territory quicker than ever.
5. Rytr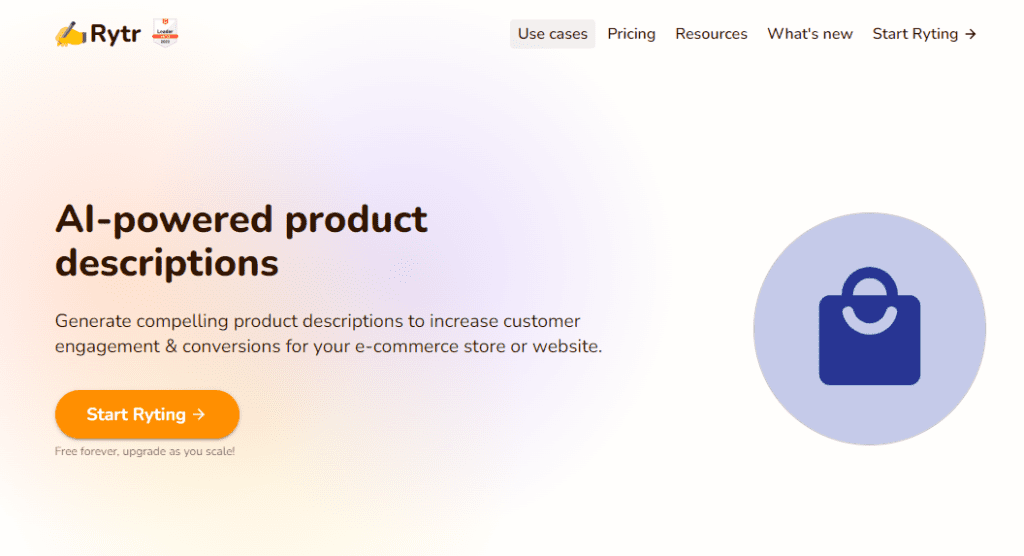 Rytr is a breakthrough AI-powered content writing assistant for marketers, entrepreneurs and business owners that saves time and money. It's fast, accurate, looks good on mobile and will never get writer's block!
6. Scaltenut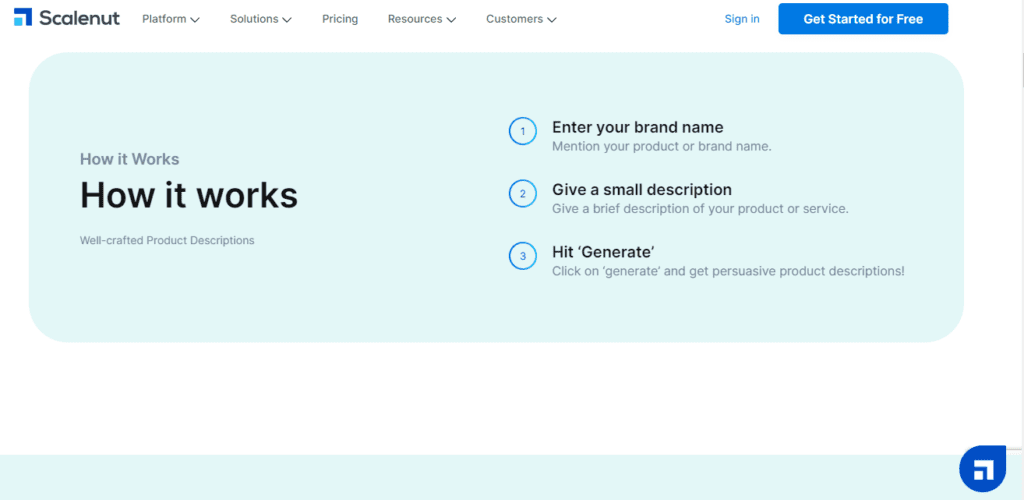 Scalenut is an AI-powered content research and writing tool for original, high-ranking, long and short-form content. It brings together next-generation technologies like AI and NLP and seamless content creation processes to help you create content that outperforms the rest.
7. Text Cortex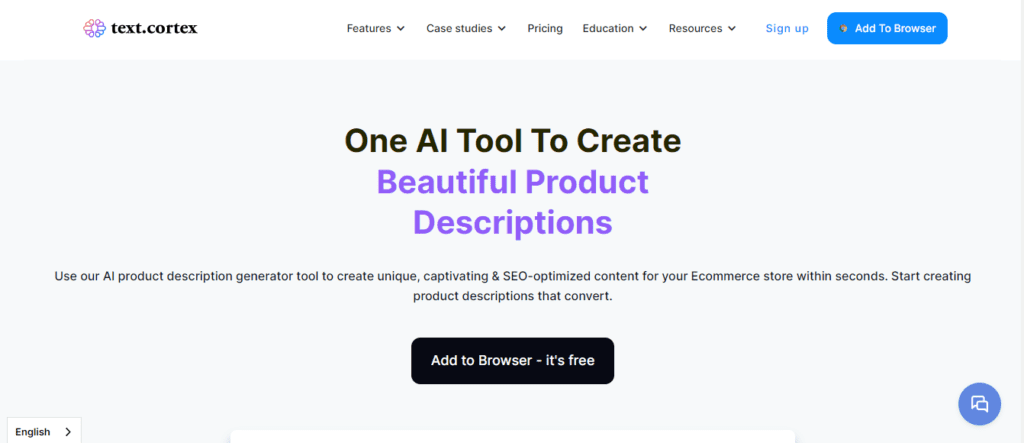 TextCortex – AI Powered Writing Assistant. Your rewriting, paraphrasing and AI writing tool to write 10x faster and get out of the writer`s block instantly. Write better, faster, from everywhere with TextCortex.
8. Anyword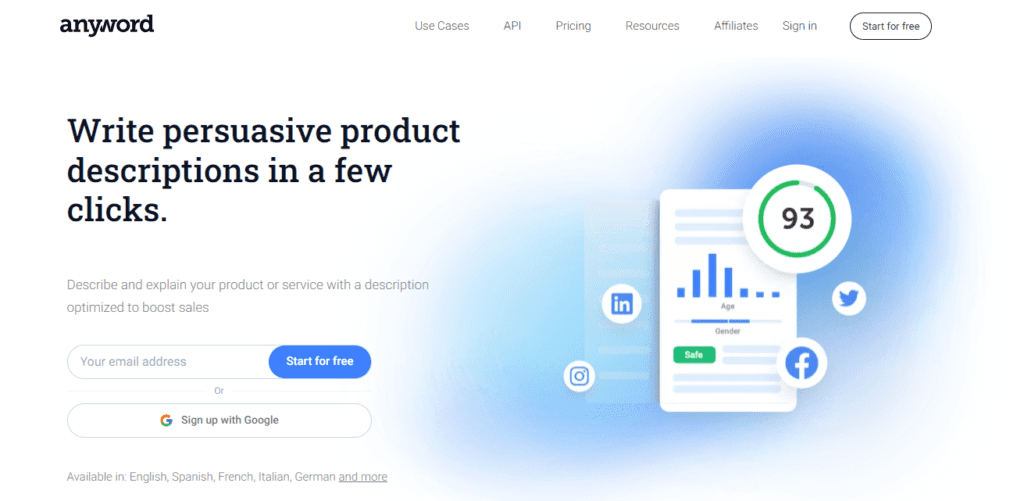 Anyword is a natural language generation platform that helps marketers tailor their messages to their ideal audience. Our platform uses a model trained on millions of marketing messages, coupled with your historical data to help you create expert-level messages across channels and formats.
9. LongShot
LongShot is an AI writing assistant that helps you research, generate, and optimize content blogs for humans and search engines.You can increase your audience's time on your site by sharing valuable articles. But that's not all. You save time and money and create a valuable content library for your audience.
10. Copy.ai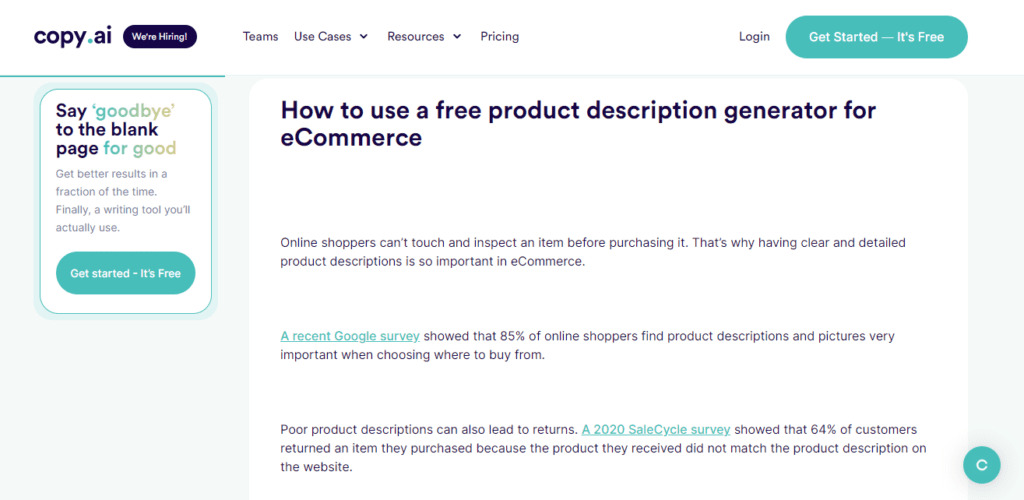 Copy.ai allows freelance writers, marketers, business owners, and copywriters to create quality content. This includes blog intros, landing page copy, LinkedIn ads, and product descriptions. Simply head over to Copy.ai, and you'll find all the templates laid out on the left.
Conclusion
In conclusion, IA product description generators are a game-changer for businesses looking to save time and resources while also producing high-quality product descriptions. These tools leverage advanced algorithms and natural language processing to generate unique and compelling product descriptions that capture the essence of a product and entice potential customers. By automating the product description process, businesses can focus on other aspects of their operations, such as improving product quality and customer service. However, it is important to note that while IA product description generators can be incredibly helpful, they should not be relied on as the sole method of producing product descriptions. Ultimately, a human touch and critical thinking are still necessary to ensure that product descriptions are accurate, engaging, and tailored to the needs of the target audience.