10 Best Artificial Intelligence (AI) Image Upscalers
Upscaling AI images using artificial intelligence algorithms to increase the resolution of images. This can be done by increasing the number of pixels in the image or improving the quality of existing pixels.If you want to improve image quality without spending a lot of money, AI image upscaler is a good choice.

This not only saves you money but also results in better image quality.There are various types of image intensifiers on the market. These programs can be used to enhance photos in various ways!
What is the best Best Artificial Intelligence (AI) Image Upscalers?
Read this article to get to know more about image enhancers
1. Upscaler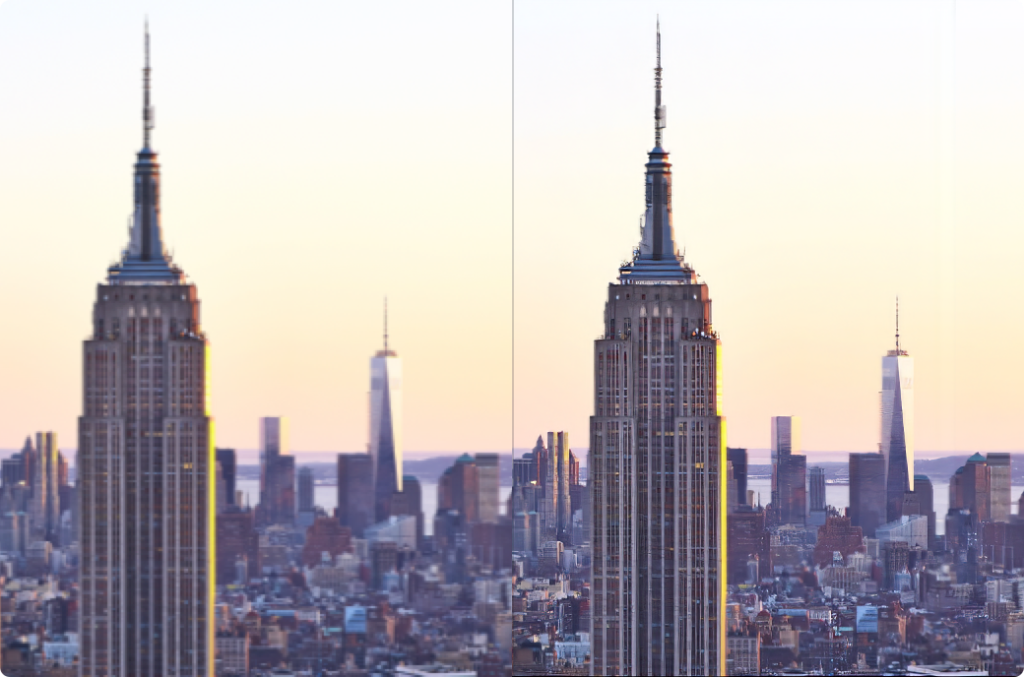 Upscaler is a web tool using AI to enlarge your digital imagery while preserving sharp details and vivid colours.
It works in tandem with self-learning artificial intelligence running on the latest GPUs to deliver ultra-fast results better than most modern desktop computers. Adding pixels, shapes, textures, and objects between existing pixels, shapes, textures, and objects intelligently increases the resolution of an image. Their AI has been trained on image sets of many different types, including faces, natural environments, real estate and illustrations.
Upscaler is great for people who need to upscale images created with a low quality camera, or when the source image has a low resolution that they would like to improve. These can be personal pictures or even photos from your website and social media. Upscaler is also great for designers and illustrators who want to quickly increase the resolution of their designs.
The software gives the best results with logos, cartoons, or other similarly artificial images because it's easier for the AI,however you get great results from natural surroundings and other such photos too!
2. SKYLUM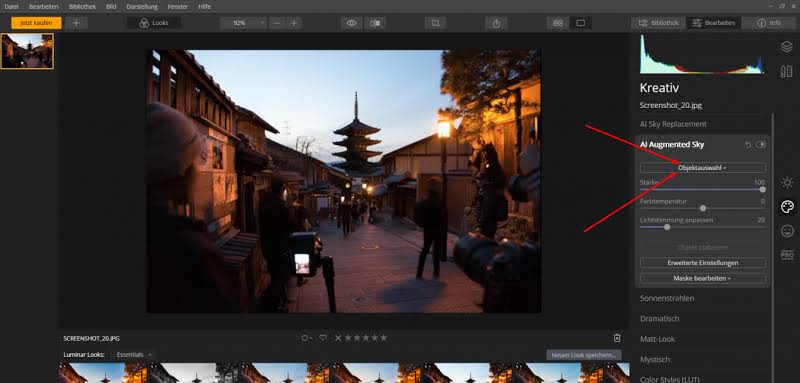 Skylum offers Luminar Neo, an innovative image editor powered by futuristic AI technology that simplifies complex editing procedures and allows creators to bring their wildest ideas to life.
Its goal is high quality, fast, easy and enjoyable result for anyone who wants to edit their images and channel their creativity in new ways.
Through this platform, you can get:
Zoom in for perfect composition: Advanced AI is one of the most useful extensions you can get. This allows you to zoom in on objects that may be far away.
With AI-based enhancement, you can enlarge photos by 6x and increase their resolution naturally.
Great shots inside your shots: With this AI-based extension, you can crop interesting frames from panoramic landscapes and magnify them up to 6x.
Print Quality with UpscaleAI: Prepare photos for printing with the AI-powered Upscale AI extension. Advanced AI naturally increases image resolution, even on non-raw files, and can increase resolution by up to 6x. All you have to do is find a nice frame.
3. Vance AI
VanceAI is an a.i image enhancer that provides functions such as AI enhancement, enlargement, sharpening, noise reduction, background removal, etc., freeing you from complex photo editing. All AI tools are available for Windows, macOS, Android and iOS.
VanceAI enlarges the image 8 times in 5 seconds with high quality. So you can get high-resolution images online using AI.
The aim is to improve photo manipulation with effective AI solutions. All of its AI tools are based on deep convolutional neural networks (DCNNs), which are trained on millions of images for intelligent analysis and fast processing.
With this software you can:
Turn your selfies into creative anime portraits in seconds.
Enhance image detail with AI.
Get a transparent image background with AI in one click.
Automatically colorize old photos and bring them back to life with ease.
Use AI Sharpen to sharpen blurry images with one click for sharper results.
Remove photo noise with AI Denoise technology without any quality loss.
Colorize black and white photos automatically with deep learning.
Remove JPEG artifacts online 100% automatically.
4. Upscale Media
Upscale Media let you upscale and enhance images for free, enhance those low-resolution images without losing detail and make them ready for all your personal and business needs.
You can upgrade anything, from paintings to digital art, from portraits to landscapes, from logos to product catalog images, improve the conversion rate of online products with clear images, and simplify your workflow by meeting the high-resolution needs of different platforms , save time on other creative tasks by simply improving low-quality images, and enlarge compressed social media images by up to 400%.
The main features of the platform are:
Automatic and fast results: With the help of powerful artificial intelligence technology, the entire zoom-in process is completed within seconds.
Increase resolution: With its advanced computer vision algorithms, you can increase the resolution by up to 4 times.
Preserve Detail: It preserves the textures in the image and enhances them to look realistic when the image is enlarged.
5. Let's Enhace
Let's Enhace is an automated AI image upgrader and restorer. It uses super-resolution techniques based on deep convolutional neural networks as well as other machine learning techniques. Scale your business with integrated AI image processing on thousands of photos at the same time and bring your images to high definition – HD, 4k or larger.
Use this software to :
Enlarge and sharpen photos for print and web with one click.
Resize images so they are crisp, clear, and ready for use in any web or print format.
Save time for creative tasks – let AI improve low-quality images in seconds.
Enhance everything from old photos to digital art, portraits to landscapes, logos to product images.
Make images crisp and clear to inspire trust and increase sales.
Improve the resolution, color, and lighting of images without manual editing.
Use AI resizer to meet the pixel needs of each market.
Zoom and blur real estate photos to make them look professional.
6. Deep Image
Deep image is an easy-to-use app that automatically enhances photos in just a few clicks, eliminating the need for time-consuming manual post-processing.
Resize images up to 5x, remove artifacts, correct color and lighting, remove background, and moreIt can upscale photos, images, frames or images (from low resolution to 4k), remove JPG artifacts, remove unwanted noise, and even sharpen blurry photos.
Besides, Deep Image allows you to :
Fully automated photo manipulation for eCommerce websites. (Shopify, Amazon, OLX, etc.).
Expand your art to discover new possibilities.
Use special filters to match your style and be able to print your artwork in almost any format.
Zoom in creates an enhanced version of the original image by multiplying pixels.
Using pre-made filters, you can enhance any photo of your clients or one you have taken yourself.
Improve image quality to grab your customers' attention and stay ahead of the competition.
Increase the image resolution of illustrations, photos, or posters for great print results.
7. Icons8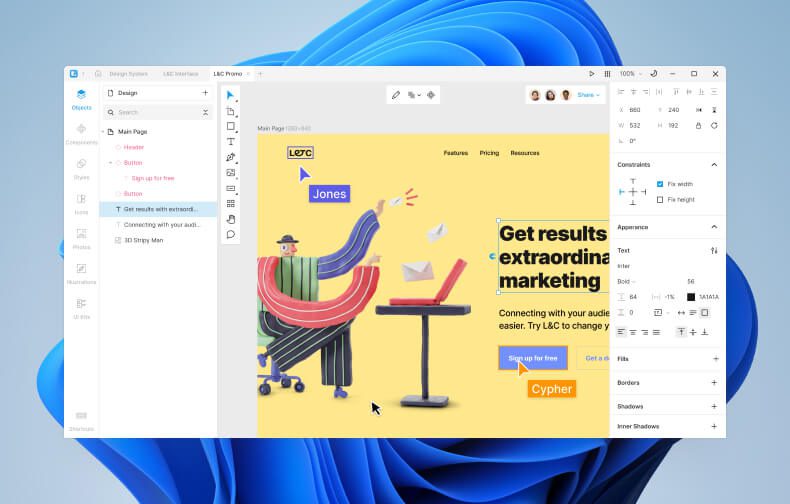 Icons8 is a marketplace for premium icon and sticker packs. The platform offers over 300,000 pre-designed icons. Users can choose icons from more than 20 styles and easily mix them in one theme. Available in 24+ styles, each icon can be recolored to match your brand's color palette.
It offers free design tools like Lunacy, a graphic design software with built-in assets, plug-in assets in the software you use every day: Figma, Photoshop, and Illustrator Google Docs, Sheets and Slides, Smart Upscaler, available via AI and Background Improve Image Resolution Remover and more.
Unlike many other sites that only offer collections of icons for download, Icons8 is much more than that:
Web applications generate icons of any color, size and format.
Fully Customizable: Add text, overlays and backgrounds to each icon before downloading.
Windows and Mac applications perform roughly the same functions on your desktop.
There is a huge backstage behind the scenes.
8. Topaz Labs
Tobaz Labs offers an AI image upscaler that can convincingly upscale resolutions for a variety of different subjects (portraits, wildlife, landscapes, architecture, etc.) and image types (DSLR, web/compressed, CG).
The platform offers a great selection of benefits:
Improve image quality: Gigapixel AI can make your photos look like they were taken with a higher quality camera.
Adds image details that look completely natural: it increases image detail while increasing resolution. You will hardly see the AI ​​upscaler being used.
Corrects extreme pixelation in low-resolution images: While Gigapixel AI works best with input images starting at medium or high quality, it can also work wonders on extremely low-resolution and compressed images.
Make better prints: Gigapixel AI helps you increase photo size and gain extra image resolution to make your prints really stand out.
Better scaling and cropping: Use Gigapixel AI to increase the resolution of images, allowing you to scale and crop without losing quality.
Remove close-up compression artifacts : Gigapixel AI can upscale photo resolution while automatically removing compression artifacts, so you get a clean print every time.
Increase DPI by increasing the image's real resolution: Upscaling with Gigapixel AI first ensures the most detailed original image for best printing results.
9. Waifu2x
Waifu2x is a web resizer that allows you to resize images or photos quickly and easily.By sending your photo, Waifu2x will process, resize and reduce any noise that may be present (also known as denoising) to amazing results.
Here are some reasons why you should try this software :
Pixel Art: You're looking for a way to increase the size of your pixel art, but you don't know how to do it without losing quality while trying. Waifu2x is the best solution for your problem.
No Pixelation: Increases the size of the image without loss of quality and without full pixelation. You can achieve the best results with the least effort.
Anime and Manga Style: Waifu2x focuses on anime/manga style images, so you won't get the best results with photos or otherwise. Anyway, feel free to give it a try.
PNG and JPEG: You can download images in PNG or JPEG format according to your preference. Either way, the results are just as good, so use the one you like best.
10. Bigjpg
Bigjpg uses the latest deep convolutional neural networks to intelligently reduce noise and aliasing in images. This allows images to be enlarged without loss of quality.
The product uses a neural network with special algorithms tuned specifically for the lines and colors of the image. This will result in higher quality images. The colors are well preserved with very little "shiny" or overlap to be seen. What's more, noise, which seriously affects the quality, is not visible in the generated images.
Using this tool, anime images and illustrations are near-perfect, with colors, details, and edges well preserved. Regular photos are also supported.
This online tool can automatically enlarge photos and make them better quality. It also allows you to download a version of the software and install it on your desktop or mobile device.
Conclusion
Image enhancement is the process of manipulating digital images to make them more visually appealing and helpful to human viewers. While human perception is difficult to quantify, some image enhancers can help performers identify low spatial frequency features in images. The most common techniques are low-pass filtering, high-pass filtering, and pixel-level image retouching.
Images will always be an integral part of our lives. As they say, a picture is worth a thousand words!